Fastest-growing population of veterans — women — requires tailored assistance
By
Special to Stars and Stripes
March 10, 2022
---
The U.S. Department of Veterans Affairs projects that women will account for 15% of the veteran community by 2035. That means the fastest-growing demographic of veterans is women.
Women have been serving in the military for more than 200 years. Yet we are only beginning to understand that their service comes with distinguished sacrifices — both in uniform and as they step into their civilian lives. Often invisible to others, women warriors have been breaking through barriers to expand their military service, enlisting in the military at greater numbers and filling more combat positions. As they separate from service, they fight for adequate support and access to care for their distinct needs.
Men and women serve and transition out of service together, but we are learning women have distinct and challenging experiences that impact their physical, psychological, social and emotional well-being. Women's History Month provides an opportune time to ask two important questions: What are we — as a nation — doing to better understand and serve women warriors? Can we do more?
Wounded Warrior Project just released its 2021 Annual Warrior Survey, and it reveals more details of the issues women veterans experience.
Service recognition, connection
Women serve with great pride. From 2000 to 2019, the number of female active-duty service members increased by 12.1%, and female Reserve service members increased by 14.9%. Of WWP warriors who completed the survey, 17.1% were female — similar to the post-9/11 veteran population. The survey revealed that more than 80% of WWP women warriors deployed at least once.
Still, the general public has a misconception of what a veteran looks like, which leads to women veterans feeling misunderstood and unrecognized. Nearly 91% of WWP women warriors agreed that civilians don't understand their experience. This narrative can strip women warriors from the empowerment that comes with their veteran identity, which is crucial to their well-being. They are remaining resilient despite it, but it doesn't always come easy.
As they exit the military, women veterans often feel disconnected or isolated. The survey revealed that female WWP warriors were significantly more likely to report feeling lonely than males. We know that many wounded warriors struggle with isolation. Social support is one of the most critical elements to healing and reconnecting them to the unique camaraderie they had while in uniform.
At WWP, we use information from the 2021 Annual Warrior Survey to adjust and expand our programs and services to meet women's needs for connection with other women veterans. We have 12 women-only peer support groups across the nation led by other female veterans – all of whom have similar experiences. Our programs last year connected more than 8,600 women veterans. These programs serve to empower women warriors and give them a voice to share not only their struggles, but also their successes and pride in having served our nation.
Mental wellness
The 2021 Annual Warrior Survey shows that nearly 7 in 10 WWP (67%) female warriors and about 6% of male warriors have experienced military sexual trauma (MST). According to the National Veteran Suicide Prevention Annual Report, released in September 2021, suicide rates for women have increased more than rates for men.
Mental health and suicide prevention are among WWP's legislative priorities. We are advocating to improve access to quality care in VA and the community. Our study shows the most common barriers women experience when trying to receive care at VA are "not enough access to women's services," "lack of sensitivity to women's needs," and "VA is too far away." However, women survivors of MST cite experiencing those barriers more frequently and highlight the lack of sensitivity to women's needs and access to women's services twice as often when compared with those who've not experienced MST.
Despite those obstacles, women warriors continue to seek out treatment. We learned from the survey that, of WWP warriors, females are more likely to use telehealth services than males. We are pushing community providers and VA to expand telehealth to connect more veterans to care from the comfort of their own homes.
WWP is helping to bridge the gaps in care for women warriors. Aside from our mental health programs, WWP also has a partnership with four academic medical centers called Warrior Care Network. This program provides treatment for veterans living with post-traumatic stress disorder, traumatic brain injury and MST. Warriors who qualify for the program participate in a two- to three-week intensive outpatient program to receive mental health care at one the of the four academic medical centers.
Financial security
Separating from the military can pose many difficulties for warriors. For women warriors, financial stress is a major challenge. Despite women veterans seeking out higher education at higher rates than male warriors, female warriors employed full time earned on average $100 less weekly than male warriors, according to the survey. It also shows that 16% of WWP women warriors are unemployed.
One of the ways WWP and other organizations are helping women is by offering financial wellness programs that include help with understanding or obtaining VA benefits, financial education, and veteran employment assistance. The VA claims process can be difficult to navigate, but last year, the WWP Benefits Services team had a 90% approval rating for women warrior claims. We have learned our Financial Education program is more prominently sought by women than male warriors. That, coupled with our Warriors to Work program, which has women-focused offerings, helps female warriors take charge of and manage their finances to build a stronger foundation for themselves and their families.
Although the 2021 Annual Warrior Survey shows WWP women warriors less frequently agree that their military experience was positive compared to male warriors, women are proud of their service to our country. More needs to be done to recognize and empower women veterans.
While women warriors have specific needs when it comes to care and report more barriers to accessing care than men, when asked about the VA's helpfulness in coordinating different types of women's care, most WWP women warriors reported VA was "extremely" or "very" helpful in all areas. However, areas of improvement include primary care and routine women's care, but women are finding workarounds, such as including telehealth in their treatment process.
Addressing the financial burdens women face can be started well before out-processing begins prior to leaving the military. It should carry on with programs and services that continue to educate and assist women warriors up to and after they begin meeting their financial goals. A big part of this is to ensure injuries and illnesses most commonly reported by wounded women veterans are better addressed in the VA claims process.
WWP is committed to helping amplify the voices of the fastest-growing population of veterans. WWP created the Women Warriors Initiative to continue to learn about women's service experiences so that we can better serve and advocate on their behalf.
To learn more about WWP's Women Warriors Initiative, visit http://woundedwarriorproject.org/EmpowerWomenVets.
Jennifer Silva is chief program officer of Wounded Warrior Project. In this role, she provides strategic direction, management, and coordination for WWP programs and services. A graduate of the U.S. Military Academy at West Point and a former Army logistics officer, she has worked in the financial field, owned her own business, and was a secondary school educator.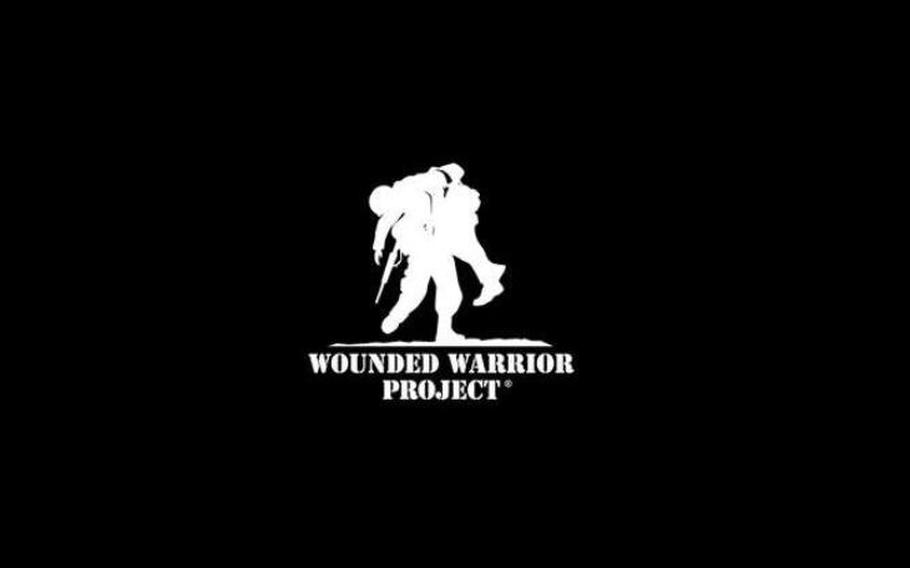 ---
---
---
---