VA health care executive pay reform critical to future outcomes in the department
By
Andrew Vernon and Jason Briefel
Special to Stars and Stripes
February 23, 2022
---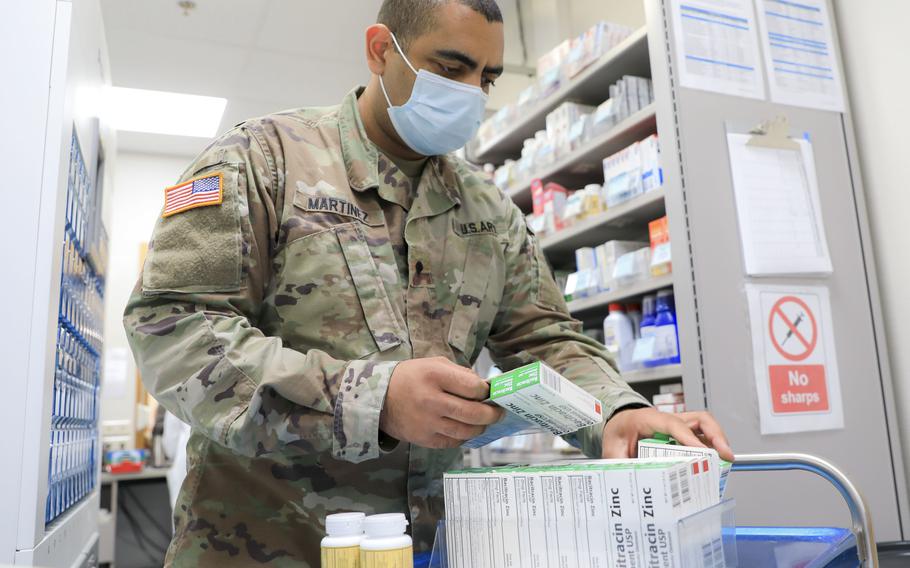 Over 130 years ago the U.S. Department of Veterans Affairs opened its doors to our nation's veterans. Today, as in the past, the largest component of VA is its health care system, employing nearly 370,000 health care professionals. The VA operates 171 medical centers and approximately 1,200 community based clinics, in addition to oversight of community care, providing care to 9 million veterans, their spouses and families with medical, dental and vision care. 
As health care evolves over time, so do the ways VA delivers to its customers. The push to reform VA's mission to account for all who "borne the battle" is critical to highlighting the importance of sharing diverse cultures and perspectives. Pay reform has also become a priority of VA Secretary Denis McDonough and his staff to make the public sector more competitive with private sector compensation. The current VA compensation model for senior executives undermines the value of strong leaders, pushing more people away from public service than toward it.
Members of the Senior Executive Service (SES), in their roles as medical center directors and health care system executives, play key roles building effective teams, shaping work culture, and promoting patient-centered care. Several pieces of legislation have been introduced in Congress to improve and expand health, mental health and dental services available to veterans. But these changes require dedicated and engaged leaders, and it's no secret the VA is experiencing high vacancy rates in its executive cadre across its health care system.
Several significant legislative proposals are on the docket to improve and expand VA care. Sen. Bernie Sanders, I-Vt., introduced The Veterans Dental Care Eligibility Expansion and Enhancement Act of 2021 (S. 3017). The bill will deliver universal dental care coverage through a phased approach for all veterans through the VA and eliminate long-standing barriers to health care for veterans across the country. The Honoring our PACT Act of 2021 (H.R. 3967) introduced in the House would expand health care eligibility and benefits to veterans who were exposed to toxins. The COST of War Act (S. 3003) would increase disability compensation and health care benefits administered by the VA for veterans who have been exposed to toxic substances, materials or environments during military service. A final piece of legislation that passed the Senate Veterans' Affairs Committee in recent days is titled The Healthcare for Burn Pit Veterans Act (S. 3541). This bill would offer Post-9/11 combat veterans, including those suffering from conditions caused by toxic exposures, such as burn pits, access to VA health care. 
Congress has made a strong push to introduce several bills that will have a significant impact on the future of the VA health care system if signed into law. But these changes require dedicated personnel to enact them, and VA is experiencing a high vacancy and turnover rate in the clinical environment. The nurse turnover rate was labeled by McDonough in a recent briefing as "the highest in 15 years." During this briefing, however, he offered a 10-point Human Infrastructure Plan to recruit, retain, and offer incentives, bonuses, and pay reform to employees. The secretary's plan did not address one of the most important groups of VA employees who also need pay reform and leadership support: senior executives and medical center directors.
The VA chronically struggles to fill medical center director vacancies, with the pipeline of interested candidates continuing to dwindle. This will be no easy feat. Compensation is capped at rates incomparable to private sector medical center CEOs. The VA needs to be more competitive to attract and retain senior executive talent than ever before. VA senior executives' base compensation is capped at $203,000 with a floor of $135,000. Medical center directors in the private sector -- who do not need to endure constant scrutiny from members of Congress, rogue accountability boards, inspectors general, etc. -- earn average base salaries of $270,000-$323,000 per year, and far more for health system leadership roles. The private sector offers more money, without the federal employee headaches.  
Without a reform in all VA senior executive compensation, VA will not only fall short in attracting future qualified candidates to lead its health care system, but will lose the dedicated men and women who currently serve in these roles. Policy promises to veterans will be difficult to implement if Congress and the administration do not provide adequate support to VA's important career leaders.
As envisioned by President Abraham Lincoln, in his second inaugural address on March 4, 1865, all Americans have a sacred duty to provide the very best care and support for the men and women who have "borne the battle" in defending our great nation. 
Andrew Vernon was a career employee at VA for seven years. He now serves as a health care consultant for strategic planning and policy analysis. He is the CEO of nonprofit Military Veterans of America and is a veteran of the U.S. Army. He was appointed to the U.S. Selective Service Board during the Obama administration. Jason Briefel is the director of policy and outreach for the Senior Executives Association. SEA represents the interests of career federal executives in the Senior Executive Service, those in Senior Level, Scientific and Professional and equivalent positions and other senior career federal leaders.
---
---
---
---