Opinion
Proposed VA reforms could hamper access to benefits
by
Rob Maness
Special to Stars and Stripes
August 20, 2021
Taking care of the men and women that have bravely served in our military to protect our nation and fight for freedom around the globe has unfortunately become a generational challenge.
Right now, we offer a flawed system to our veterans. The Department of Veterans Affairs has been underfunded for years as it continues to suffer from insufficient hospitals and a broken, backlogged benefits system. There are solutions out there, but Congress must ensure that any reforms they pass ultimately help serve the best interests of our veterans.
The disability claims backlog has ballooned during the coronavirus pandemic and of the roughly 520,000 pending VA claims for disability compensation and benefits, 191,000 are backlogged, or older than 125 days. With that number only expected to grow in the out years as claims associated with Agent Orange and toxic burn pit exposure start working their way through the system, the need for outside assistance to help veterans navigate the disability claims process is as great as it has even been.
Concerned about the current backlog, both Congress and the Biden administration have requested significant boosts to the VA budget for fiscal year 2022 in an attempt to right some of these past wrongs. But while this increase in funding could not come at a more critical time, the Biden administration's latest VA budget request also contains concerning proposed changes to the existing network of outside benefits support entities.
The current network of outside support consists of three main actors: all-volunteer Veterans Service Organizations, VA-hired accredited actors (namely lawyers) and private consulting agents. Each of these organizations serves a distinct role in helping veterans navigate the process and will be important in helping to process the wave of future disability applications.
As part of their budget request, the Biden administration has proposed the creation of "a single, national standard to serve as a general deterrent against bad actors" that "would allow for more meaningful enforcement against unaccredited individuals." Within that same budget request, the administration also asks for an amendment to title 38 of the U.S. Code so that "individuals could no longer become accredited as claims agents for purposes of preparing, presenting, or prosecuting claims for VA benefits." This language is similar to a bill that Sen. Steve Daines, R-Mont., tried to advance through the previous Congress unsuccessfully. While it may all sound well-intentioned, making these changes would have significant unintended consequences for our veterans.
Relying solely on accredited actors will eliminate private consulting agents — leaving the initiation phase for claims solely on the backs of VSOs, as accredited actors currently can only step in when a claim has been denied or an appeal is necessary. While well-intentioned, these volunteer organizations simply do not have the manpower or expertise that private consulting agents can bring to bear to handle the massive inflow of benefits claims expected over the next few years, likely making the backlog worse.
Furthermore, by creating what would essentially be a monopoly for the accredited agents and lawyers, this proposal would significantly limit veteran choice. Accredited agents are paid by the VA regardless of whether they win or lose an appeal. This can often result in a dragged-out appeal instead of a quick resolution.
Any reforms to the VA should support an increase in a veteran's choice in the area of filing initial claims and appeals. One easy solution is to reform the accreditation system to expand access and choice. This will also help root out any bad external actors that may exist in the disability benefits claims system in the process. The creation of a privatized option in a public system, and the introduction of more choice, has created great outcomes in the past. For example, private tax preparation and private ambulance services are very effective and popular choices citizens use every day.
The current system by which veterans receive much-needed and hard-earned benefits and care has its flaws. But with a current backlog that is only likely to grow over the next decade, we should take a hard look at any reforms coming out of Congress or the current presidential administration. Our veterans deserve a system that is accessible, easy to navigate and provides options that allow them to achieve the best possible outcome. This is the least we can do to provide a small thank you for their service to achieve the disability rating they are medically, legally and ethically eligible for.
Rob Maness, a retired U.S. Air Force colonel, serves on the board of Military Veterans Advocacy Inc.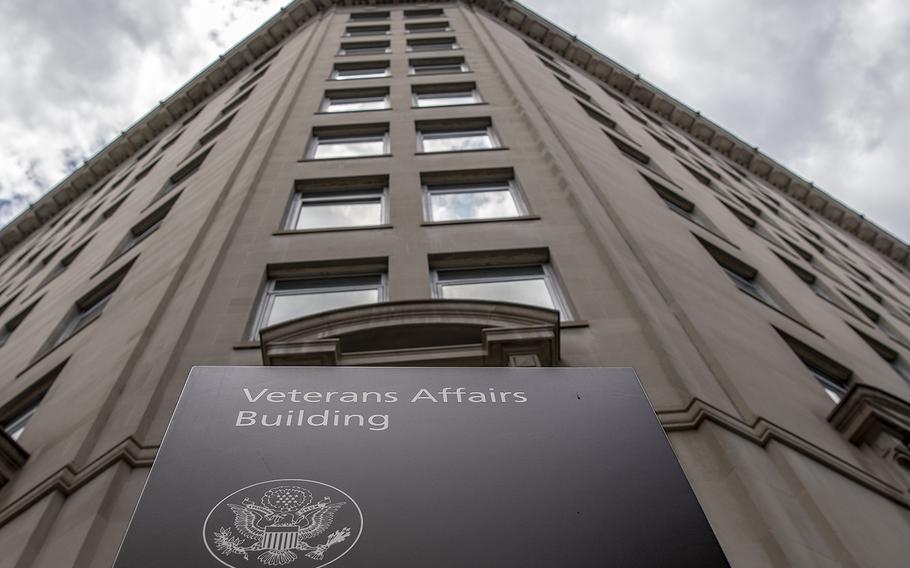 ---
---
---