Budget woes mean less lead time for military family moves
by
Erik Slavin
April 6, 2017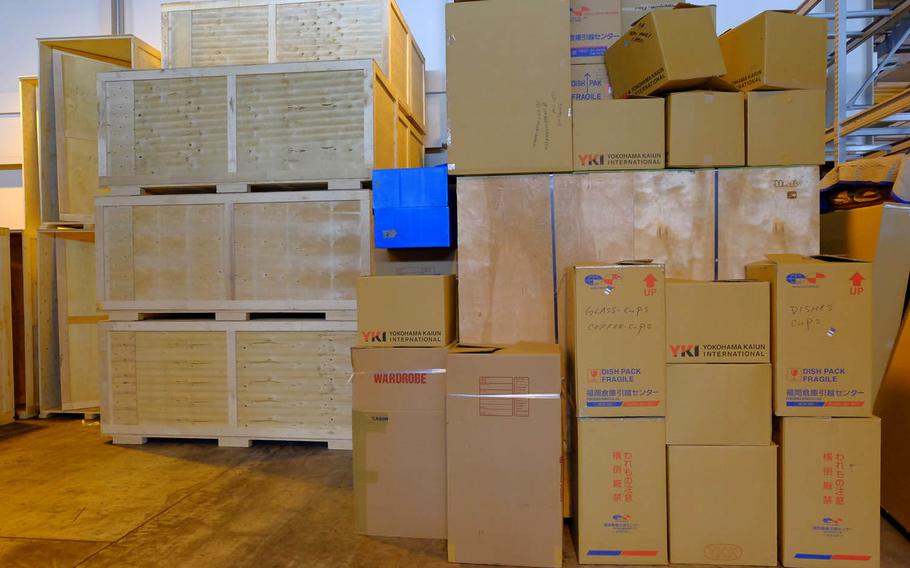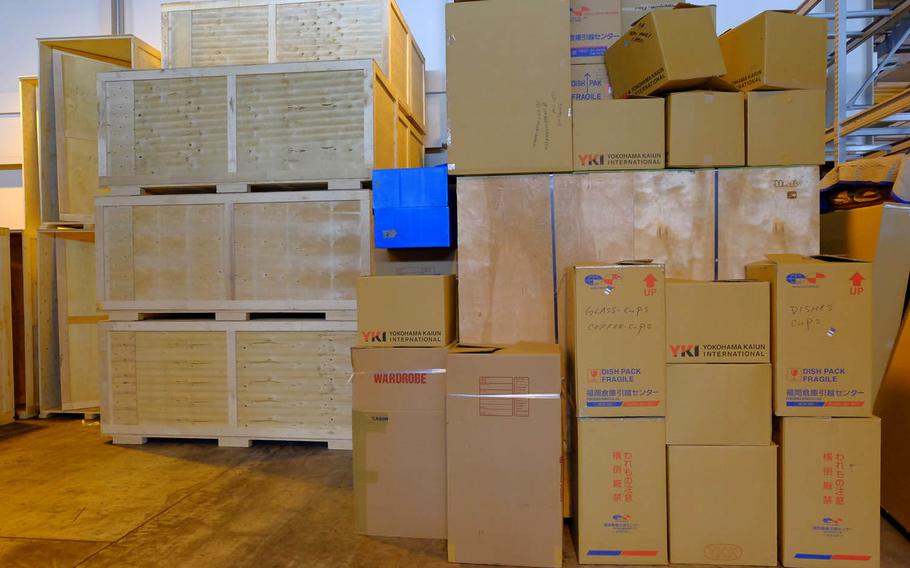 Military families are already faced with less time to move to their next assignments and may see movements delayed if Congress does not take action, service officials told Stars and Stripes this week.
Each service is facing budgetary pressure under the continuing resolution, a stopgap measure passed by Congress that functions in lieu of a budget for the current fiscal year.
Navy families are now averaging less than 2 ½ months of notice before changing duty stations, giving them less time than usual to complete the ample paperwork, appointments and household demands often associated with such moves.
"If held to a year-long [continuing resolution] or if additional funding is not received by 28 April 2017, the Navy will be forced to take significant action, including delaying orders before individuals transfer, resulting in undue family stress and separations," Navy spokesman Lt. Cmdr. Nathan Christensen said in an email.
The Air Force is facing similar stresses, according to testimony during a House Armed Services Committee meeting on Wednesday.
Five months of a continuing resolution will delay 13,000 family moves, Air Force Chief of Staff Gen. David Goldfein said during testimony.
"Of those families, that have children in school, think of all the issues that will go on now to have to delay all of those moves into the fall cycle after they've started school," Goldfein said. "That puts a stress on our families that actually can't be quantified."
New assignments may be delayed and lead time between receiving orders and reporting to a new location may also shrink, Air Force spokesman Maj. Bryan Lewis said in an email Thursday.
A spokeswoman with the Army's Human Resources Command said she was not aware of delays at this time, while the Marine Corps did not immediately respond to a request for comment.
However, the chiefs of both services testified on Wednesday that extending the continuing resolution would adversely affect personnel readiness and daily combat operations.
Continuing resolutions mean that each service receives the same budget lines for every department as it did last year, regardless of needs.
For example, if a service wants more people at a particular base this year, it won't receive additional funds to make the change without a separate exemption passed by Congress.
The House passed its defense appropriations bill in June 2016. The Senate was set to take up the bill late last year, but congressional Republicans halted it after the incoming administration demanded a say in how spending was allocated.
While the resolution continues, the Navy is prioritizing who gets the most lead time on their moves.
"Those sailors who are going to operational units about to deploy, numbered fleet staffs, overseas billets, individual augmentees or must-moves (safety, early return of dependents, humanitarian) will be issued their orders first," Christensen said.
The Navy is also issuing "letters of intent," which allows sailors to conduct business like medical and overseas screenings and security clearance requests; however, without orders in hand, they still won't be able to schedule household goods moves, among other appointments.
The continuing resolution could reduce lead time down to "one or two months," Chief of Naval Operations Adm. John Richardson told the House on Wednesday.
Even in the Asia-Pacific region, which the Navy prioritizes in its deployment of assets, the continuing resolution has leadership concerned.
Pacific Fleet Adm. Scott Swift cited Richardson's comments while talking with reporters Thursday in Tokyo, where he is meeting with Japanese officials.
Swift said he is committed to sustaining the Pacific Fleet's operations through June 1.
"After that point, I think we're all waiting to see what the congressional response is to the support that the secretary of defense made clear that we need," Swift said.
slavin.erik@stripes.com Twitter:@eslavin_stripes