Fast take: Vaccine skepticism among service members and other COVID unknowns
By
Stars and Stripes
May 9, 2021
---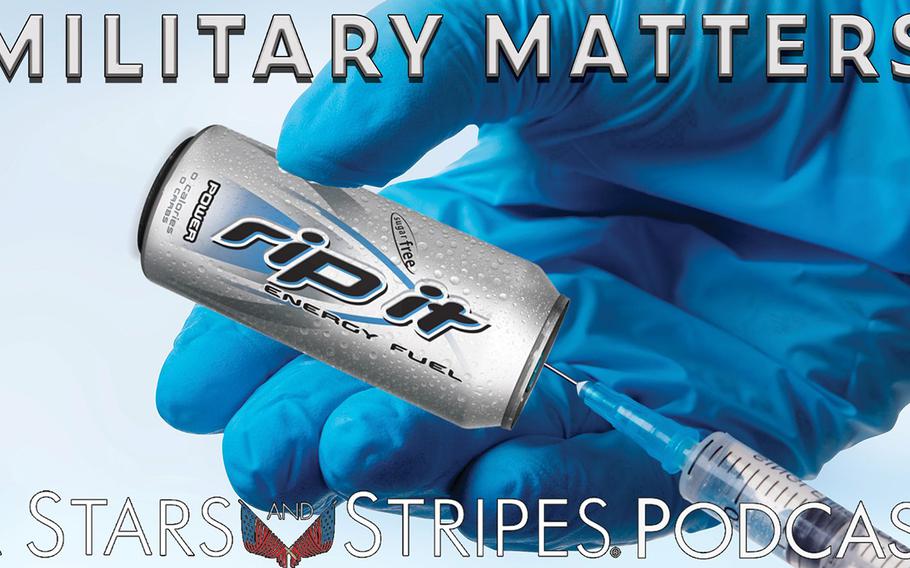 Stars and Stripes is making stories on the coronavirus pandemic available free of charge. See more staff and wire stories here. Sign up for our daily coronavirus newsletter here. Please support our journalism with a subscription.
In last week's episode, Military Matters examined the reasons why service members aren't taking the COVID-19 vaccine, as well as the politicization of the vaccine and the pandemic as a whole.
One of that episode's guests, Defense One reporter Elizabeth Howe, returns in this week's fast take episode. Howe revisited her conversation with co-host Jack Murphy in which they discussed a flyer posted to Fort Carson's Facebook page listing reasons why service members weren't getting the vaccine.
"It was a very different approach that I haven't seen from other installations," Howe said.
The flyer addressed the idea that service members aren't taking the vaccine because it isn't FDA approved with a counterargument about energy drinks being unhealthy.
"I think Fort Carson's counterargument was along the lines of, do you really know what's in those Bangs and Rip Its?" Howe said. "And maybe they do; maybe these are very nutritionally aware troops."
There are long-term effects from COVID-19 that are still not fully understood, including lung scarring and other issues. Similarly, some service members are wary of the vaccines because "we don't know enough about what these vaccines do long-term," Howe said.
"They cause blood clots in one out of a million, which is less than the birth control pills that I'm taking," she said. "But what other very long-term effects might come out of these vaccines before they are FDA approved, even after they're FDA approved? There's as much that we don't know about the vaccine, as we don't know about COVID. And right now it's very much a balancing of, what risk am I going to take?"
Early in the pandemic, the DOD released guidelines for military entrance processing stations stating that a past COVID-19 diagnosis would disqualify someone from service, Howe said. This was later retracted, Howe said, but it raises concerns about the rare blood clots associated with the Johnson & Johnson vaccine also being disqualifying in the future.
"It's a matter of down the road, if you got the Johnson & Johnson vaccine, you can't join the military; is that going to happen?" Howe said. "There are a lot of issues, money wise and recruiting wise and manpower wise that we are deciding now but won't see the results of for however long."
Follow Jack Murphy on Twitter @jackmurphyrgr and Rod Rodriguez @rodpodrod.
A transcript of the episode can be found here.
You can find Military Matters on Twitter @stripesmmpod.
Go to www.stripes.com use promo code PODCAST and save 50% on your digital subscription.
---
---
---
---