Military Matters special edition: The Army goes to Washington
By
Stars and Stripes
June 10, 2020
---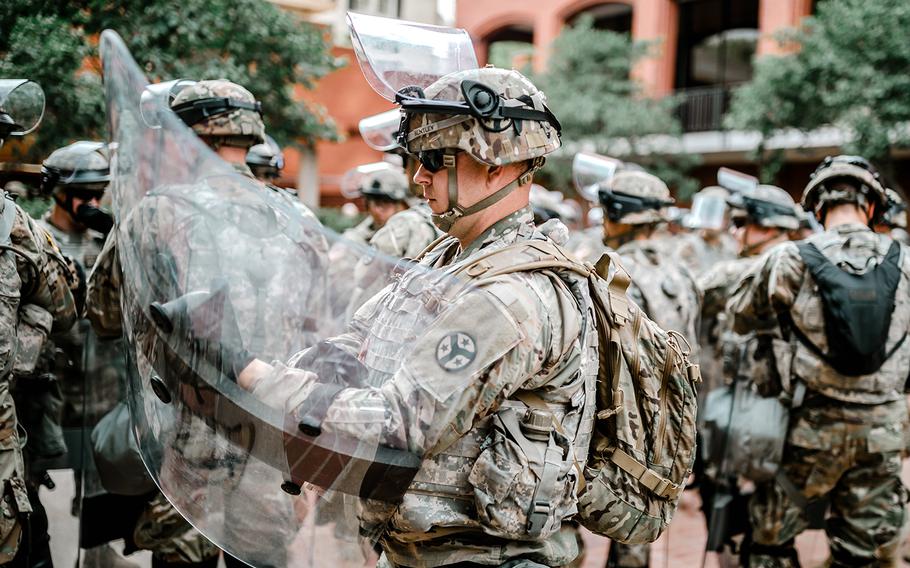 In the wake of George Floyd's death, America continues to be roiled by protests and authorities' response. Military Matters podcast hosts Rod Rodriguez and Desmon Farris look into why and how elements of the U.S. armed forces were deployed to contend with the situation and what the ramifications could be.
To find out more about the impact of those developments on justice, the use of our military and the intersection between civil and military authority, Rod and Des talk to former Green Beret and Connecting Vets journalist Jack Murphy, as well as lawyer, veteran and former Department of Homeland Security senior counselor Kevin Carroll.
The hosts also talk with Sgt. Maj. of the Army Michael Grinston about what he wants his troops to know during this tumultuous time.
Stars and Stripes' podcast team is working to get the information that matters to you. Subscribe today!
Thanks for listening to Military Matters. Season two is coming soon, so stay tuned for updates.
The full transcript of the podcast can be found here.
---
---
---
---