Episode 7: How COVID-19 is affecting mental health for service members and veterans
By
Stars and Stripes
April 17, 2020
---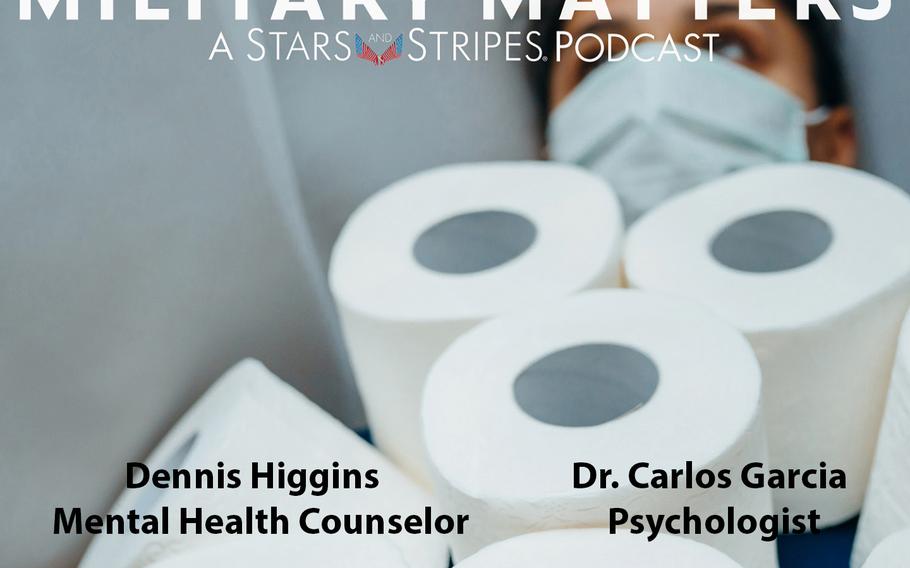 The COVID-19 pandemic has forced the world indoors with no clear end in sight. Military Matters podcast hosts Rod Rodriguez and Desmon Farris talk to two mental health clinicians, both veterans, about how the isolation and uncertainty have impacted the mental health of veterans and service members across the country.
Rod and Des talk with Dr. Carlos Garcia, a licensed clinical psychologist and Marine veteran, and Dennis Higgins, a mental health counselor and Army veteran, who share what effects they're seeing in the veteran community as the new coronavirus has shaken virtually every aspect of people's daily lives.
Is the tele-health approach to care working? What is being done for people who live in unsafe environments? And what can service members do for their own mental health while we shelter in place? Find out these things and more in this week's episode.
Stars and Stripes' podcasters are working to get you information you need to help you get through this worldwide crisis. Stay safe, and subscribe today!
The full transcript of the podcast can be found here.
---
---
---
---