Episode 2: Red flag laws – do they help stop gun violence, and can they be abused?
By
Stars and Stripes
January 23, 2020
---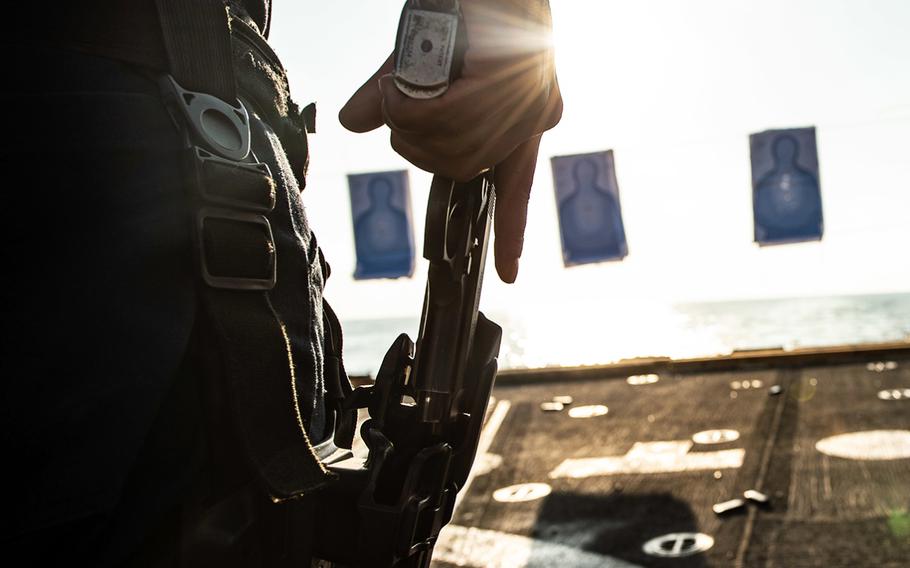 In this episode, hosts Rod Rodriguez and Desmon Farris talk about red flag laws, also known as extreme risk laws, and the implications they can have for gun owners.
Rod and Desmon talk about what red flag laws are, the intent behind them, how they're being used and the potential for their abuse. They also discuss the Second Amendment, gun control, suicide, and mass shootings.
To separate the facts from the fiction, the hosts talk to experts in firearms law and gun safety, including retired Army Capt. Chris Marvin, who is a founding member of the Everytown Veterans Advisory Council; David Salvin, who is an attorney in California handling firearms-related and criminal-defense cases; and Jake Charles, the executive director of the Center for Firearms Law at Duke University.
This episode is locked and loaded. Subscribe today so you don't miss it.
A full transcript of this episode is available here.
---
---
---
---