Episode 23: Wrapping up, a look at key issues, and farewell
By
Stars and Stripes
October 9, 2019
---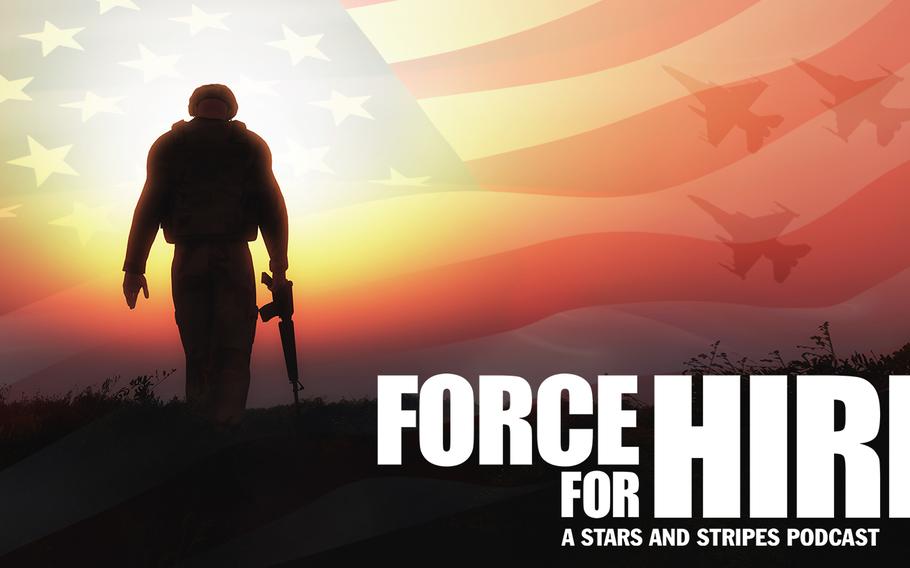 The Force for Hire team looks back at the series and examines some key issues about the world of private military contracting.
In this final episode of Force for Hire, we examine some key issues about the private military contracting world that we uncovered.
The cost effectiveness of contracting kept coming up as one of the major questions during the season, and experts had widely differing answers.
We found that the broad use of third-country and host-country nationals in security contracting often goes overlooked, particularly when it comes to their casualty rates.
We examine the use of private contractors by the Defense Department for intelligence, and how intelligence agencies have relied on them since 9/11.
Addressing one of the main questions of the series, we look at trends within the military contracting industry and examine its future.
Thank you for listening to Force for Hire. Stay tuned for Military Matters, our new topical podcast that will launch this fall. We hope you'll join us.
The full transcript of the podcast can be found here.
---
---
---
---