Episode 16: The legend of 'Mad Mike' Hoare
By
Stars and Stripes
July 31, 2019
---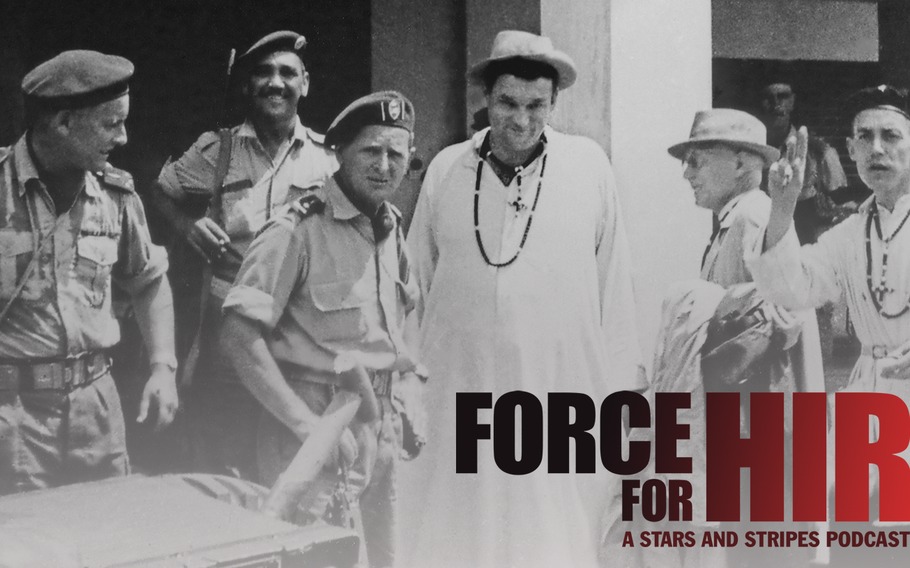 Michael Thomas Hoare has lived a life that, were it not endlessly documented, would seem a pastiche of barroom brags, urban legends and anecdotes lifted from mid-21st century military pulp fiction.
Hoare, better known as "Mad Mike," is a soldier of fortune. A mercenary. He has seen combat in multiple battles during World War II with the British army, and in numerous conflicts across the Congo and elsewhere. He recently celebrated his 100th birthday — apparently, living hard is no predictor of longevity.
Hoare is a decorated combat veteran. He's been an African safari guide, an accountant and a Hollywood technical adviser. He's been a leader of men in combat as well as a prisoner, convicted of hijacking a plane after a failed 1981 coup in the Seychelles.
Chris Hoare, his son and the author of "'Mad Mike' Hoare: The Legend," joins us this week to talk about some of his father's greatest moments, as well as his impact on private military contracting.
Some of the stories Chris Hoare tells on this episode of Force for Hire are not for the fainthearted. From bloody conflicts in the Congo to a failed coup that led to "Mad Mike's" imprisonment, nothing is held back. You won't want to miss this one.
A full transcript of this episode can be found here.
---
---
---
---