Episode 15: Exploring the murky, mysterious world of Russian military contracting
By
Stars and Stripes
July 17, 2019
---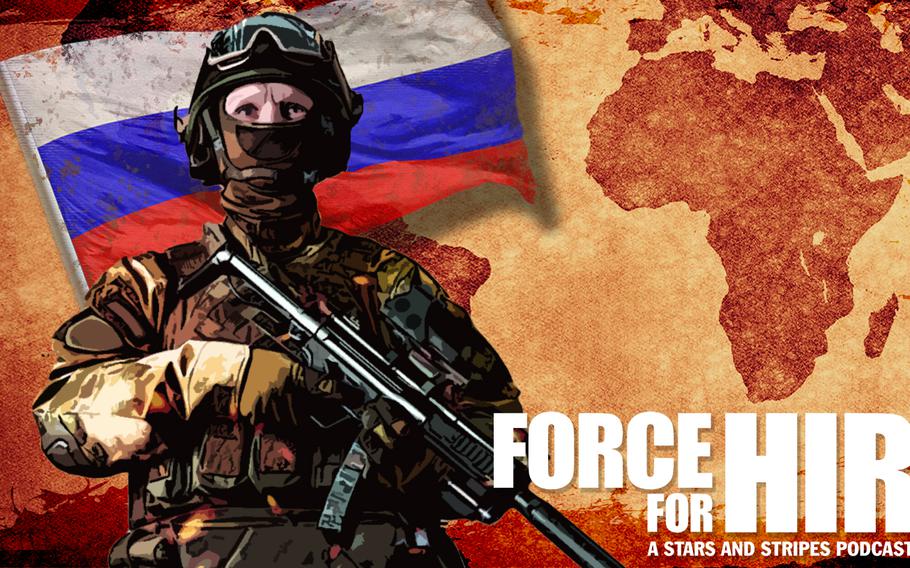 Force for Hire's hosts have focused primarily on American military contracting. We're changing it up this week as Michelle and Desmon look at a private Russian paramilitary force that is a global threat, even though it isn't formally recognized by its government.
The Wagner Group, believed to be run by former Russian military intelligence officer Dmitriy Utkin, is shrouded in secrecy. A 2017 Bloomberg article placed its membership as high as 6,000, even though mercenary forces are not allowed under Russian law.
The group has reportedly worked in Africa, Sudan, Libya, Yemen, Ukraine and Syria.
In early 2018, forces believed to be a part of the Wagner Group engaged in a battle with U.S.-led Syrian Democratic Forces troops near the Syrian town of Khasham. That led to a U.S. airstrike that killed numerous Russian mercenaries fighting alongside pro-Syrian government forces. Some reports put the number of Russian deaths as high as 200, although that has been contested. Critics allege that Russia uses mercenaries in Syria to keep official military losses low.
Even with high-profile battles, the Wagner Group largely flies under the radar, leaving questions about its members and its mission, and who's ultimately calling the shots.
To help explain the issues, Force for Hire welcomes Sergey Sukhankin, a research fellow at the Jamestown Foundation think tank in Washington; and Peer Schouten, a senior researcher at the Danish Institute for International Studies, a research institute in Denmark.
Together, they'll talk about how the Wagner Group and other Russian contractors are influencing policies, affecting trade and shaping the politics of central African nations. Their operations on that continent remains a hot topic among the contracting community and those that follow it. Schouten and Sukhankin explain all this and more on the latest episode of Force for Hire.
A full transcript of this episode can be found here.
---
---
---
---