Episode 14: Former British Army leader Tim Collins talks Iraq War, contracting
By
Stars and Stripes
July 10, 2019
---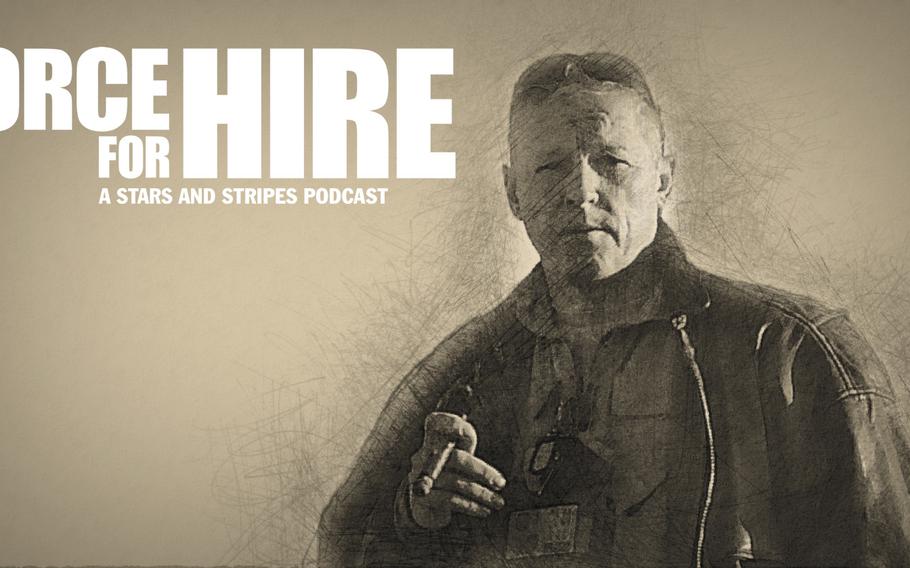 When the United Kingdom sent soldiers to join the 2003 invasion of Iraq, the force was marked with veterans of a decades-long conflict between England and Northern Ireland, which came to be known as "The Troubles."
Among those soldiers was a Tim Collins, a British colonel in charge of the Royal Irish Regiment's 1st Battalion. Collins, 59, had grown up in Belfast and came of age while serving in the British army as his hometown was rocked almost daily by violence.
He was no stranger to bloodshed, and he was aware of the impact an invasion could have on a population caught in the crossfire. When Collins stood before his men on the eve of sending them into battle March 19, 2003, he knew what was at stake.
That familiarity with fire and death and that empathy led him to deliver one of the most famous speeches of its time. In that speech — a copy of which was later said to have hung in the Oval Office — Collins talked about the Iraqi people. "Their children will be poor. In years to come they will know that the light of liberation in their lives was brought by you."
We are joined this week by Collins, who will talk about his time in the British service, what it was like growing up during the Northern Ireland conflict and the early days of the Iraq War.
Collins — now involved with private military and security contracting firm New Century — shares his perspective on the gaps filled by contracting and how it's shaping the modern battlefield.
A full transcript of this episode can be found here.
---
---
---
---