Episode 12: A talk with Tim Lynch, voice of a misunderstood industry
By
Stars and Stripes
June 19, 2019
---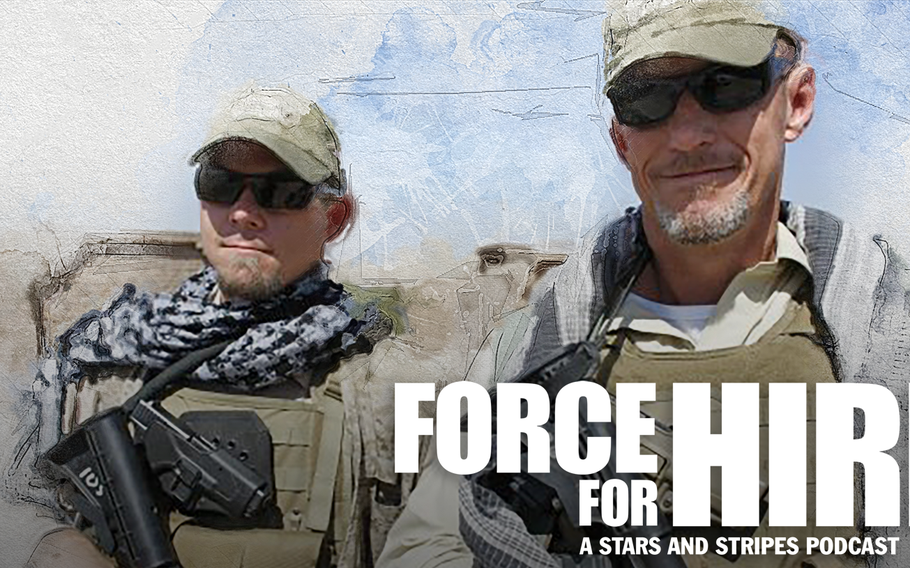 Tim Lynch retired from the Marine Corps in 2000 after a lengthy career as an infantry officer.
Some would consider that timing — just a year before the 9/11 attacks thrust America into decades of combat operations — fortuitous.
Not Lynch.
The retired Marine major saw his former brothers-in-arms deploy, watched them put into practice the combat training he had spent his life perfecting. He wanted in.
So Lynch threw his resume at every private military contracting company he could find. Within days he had a job offer. What followed was a long career spent deploying to some of most hotly contested war zones in the Middle East as a security contractor.
While there, he decided to blog about his experiences, collecting his thoughts on contracting, Afghan politics and so much more. Free Range International is a fascinating look inside an industry often hidden from public view. He's also a seasoned podcast guest, appearing frequently on All Marine Radio.
Lynch joins us on this episode of Force for Hire to talk about his experiences in Iraq and Afghanistan — from the mundane to the extraordinary. His insights, thoughts and observations make this episode one of the most dynamic of the season. You won't want to miss it.
---
---
---
---