Episode 10: Meet Cindy Waldron, war zone trucker, military mom and survivor
By
Stars and Stripes
June 5, 2019
---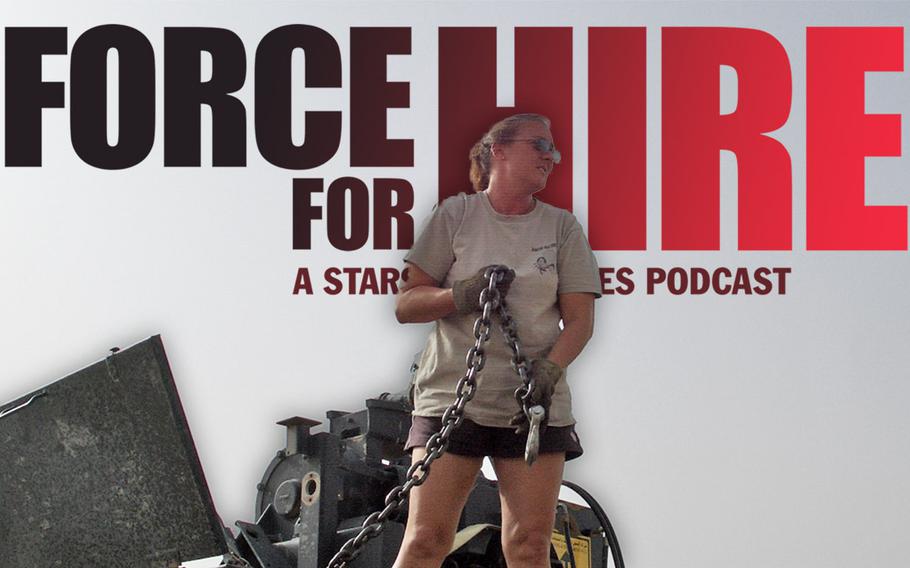 Cindy Waldron has done a little bit of everything, it seems.
She has taken big rigs up and down America's highways. She has delivered much-needed supplies to troops in Iraq, braving gunfire and improvised explosive device attacks along the way. She's a proud mother of a U.S. soldier and author of the 2006 book "Cindy in Iraq: A Civilian's Year in the War Zone," which chronicles her experiences.
She's also a survivor — of firefights, of abusive relationships and of a sexual assault while deployed. Through it all, she not only persevered, but flourished, becoming one of the few women driving supply convoys through Baghdad in its bloodiest years.
Waldron talked with Stars and Stripes about her experiences in Iraq, in a raw, unfiltered look back at a singularly unique career. She goes over it all, from happy family moments, to dealing with PTSD, to finding peace after coming home from war.
Along the way Waldron gives advice to abuse survivors, talks about her support of U.S. troops and paints a picture of Iraq in its most war-torn days. This is one episode of Force for Hire that you won't want to miss.
---
---
---
---