Episode 8: Black Rifle Coffee CEO's life as Green Beret, military contractor
Stars and Stripes
May 8, 2019
---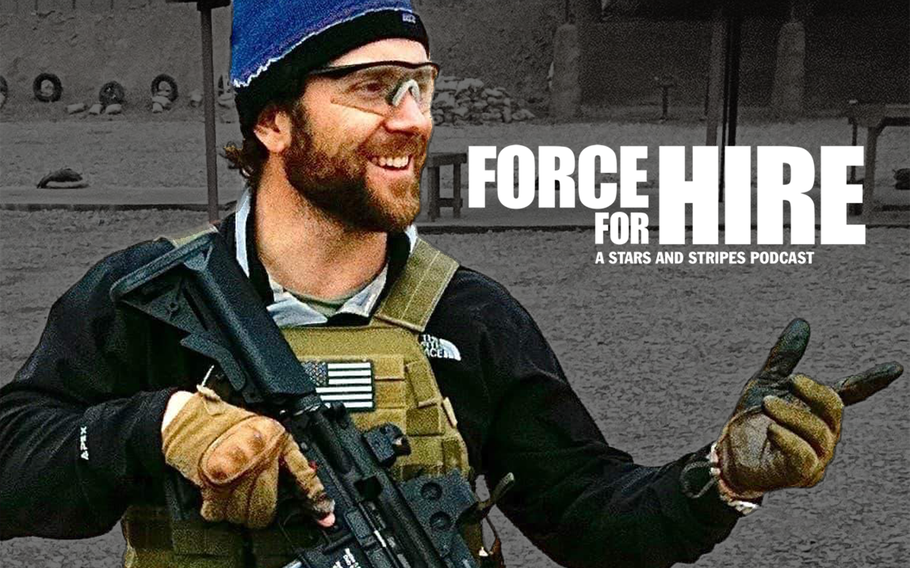 The idea of leaving active duty for a contracting gig is a dream that many servicemembers share. And why not? Heading back to college at an older age or going from leading a fire team to working in retail can sound less than exciting.
Taking hard-earned military skills and applying them to a lucrative new career is appealing to many veterans. But is contracting all it's cracked up to be?
In the last episode of Force for Hire, we heard how servicemembers and veterans can get started in private military contracting careers. Now, we're going to hear from a contractor who made that leap — with mixed results.
Evan Hafer, CEO and founder of Black Rifle Coffee, joins us on this week's podcast. Hafer began his career as a U.S. Army infantryman. Later, he joined the elite ranks of the Green Berets, served among them for more than a decade. Afterward, he become a military contractor working personal security for the U.S. State Department.
Hafer talks about his many deployments to combat zones, how his experiences differed between uniformed and private military service, and what inspired him to leave it all behind for a life of coffee roasting and entrepreneurship.
A full transcript of this episode can be found here.
---
---
---
---