Episode 7: Leveraging military skills, expertise to forge a new career
Stars and Stripes
May 1, 2019
---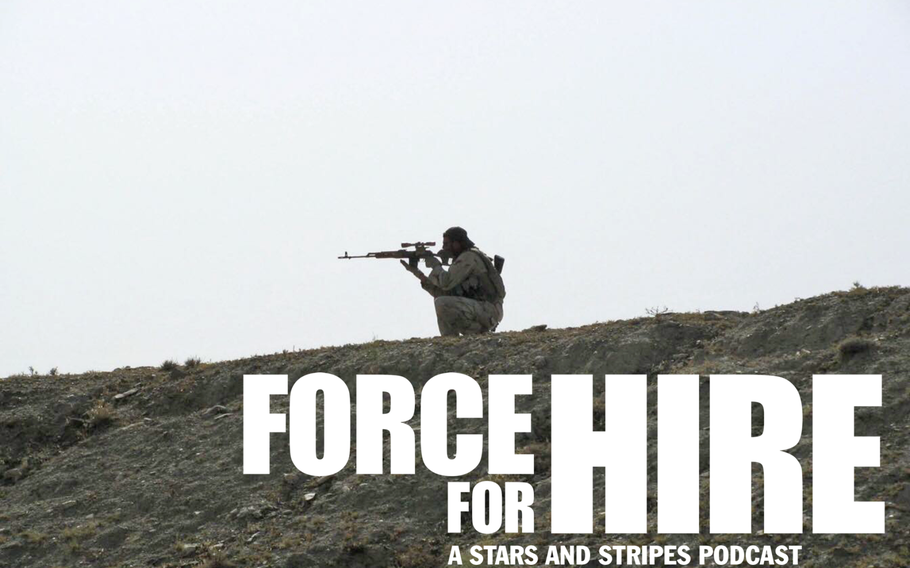 With Force for Hire, we've covered the modern history of military and security contracting, talked to veterans of the industry and spoke to the families affected by the realities of the business.
Now, it's time to find out what it takes to become a military contractor: the skills needed, the attitudes recruiters are looking for and what challenges veterans can expect to face when looking to make the leap into the industry.
Many veterans have designs on using the skills they've picked up in the service after hanging up the uniform. Private security and military contracting remains a high-profile landing spot for veterans, especially those in combat arms who might find their skill sets undervalued in a civilian workforce.
So how, exactly, does an infantryman make the change from servicemember to military contractor?
To get that information, we brought back Adam Gonzales, a military veteran who transitioned into the private military world. He and his wife, Susan Gonzales, also a veteran, now run the security and private military company Silent Professionals.
Together with hosts Desmon Farris and Michelle Harven, they talk about what veterans and transitioning servicemembers can do to become better candidates in the private sector, dispel some common misconceptions and touch on what turns off potential recruiters.
All of this and more is in this episode of Force for Hire.
A full transcript of this episode can be found here.
---
---
---
---