Episode 5: Money makes the contracting world go 'round
By
Stars and Stripes
April 10, 2019
---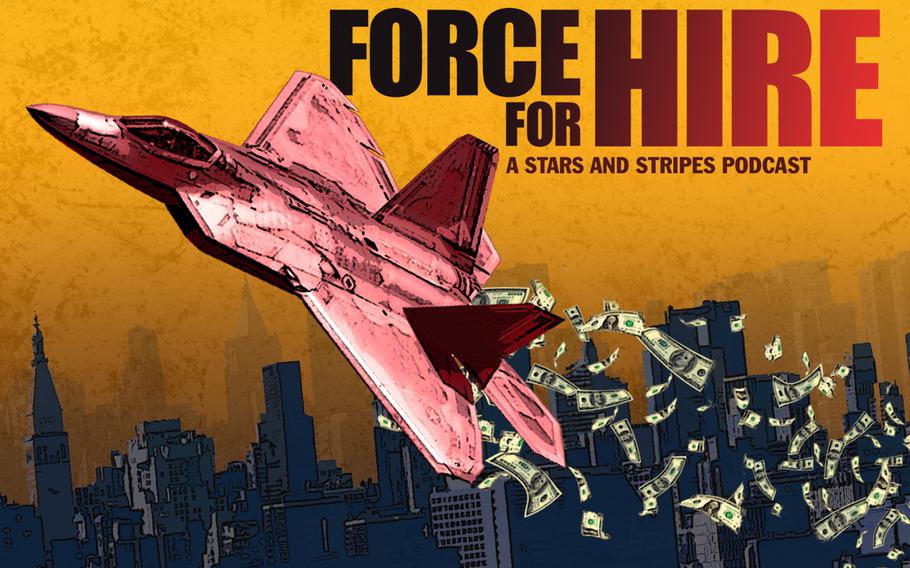 During the past few episodes of Force for Hire, hosts Michelle Harven and Desmon Farris have broached a number of topics pertaining to private military contracting. Throughout, they've touched briefly on the issue of money, from guest Adam Gonzales talking about his salary as a private security operator to author Sean McFate talking about the profit of doing business downrange.
Now, it's time to dive headfirst into the topic that has bubbled beneath the surface of nearly every conversation about private military contracting.
Money.
The amount of funds spent on private military contracting, defense companies and private security firms remains a hot topic among politicians, journalists and defense analysts alike.
Our first guest this week is Doug Brooks, president emeritus of the International Stability Operations Association. He says the amount of money pumped into those private ventures is widely misreported and woefully misunderstood.
Also joining us this week is Bill Hartung, head of the arms and security project at the Center for International Policy. Hartung, author of the book "Prophets of War: Lockheed Martin and the Making of the Military Industrial Complex," talks about the issues he has with the amount of defense dollars going toward contracting.
So, what is the truth? How many of your tax dollars are going toward nongovernmental defense contracts? Is it even necessary? And who is keeping an eye on how that money is spent?
Learn about all of this and more in this week's episode of Force for Hire.
---
---
---
---