Episode 2: Soldier turned contractor talks Blackwater training, Iraq mission
By
Stars and Stripes
March 13, 2019
---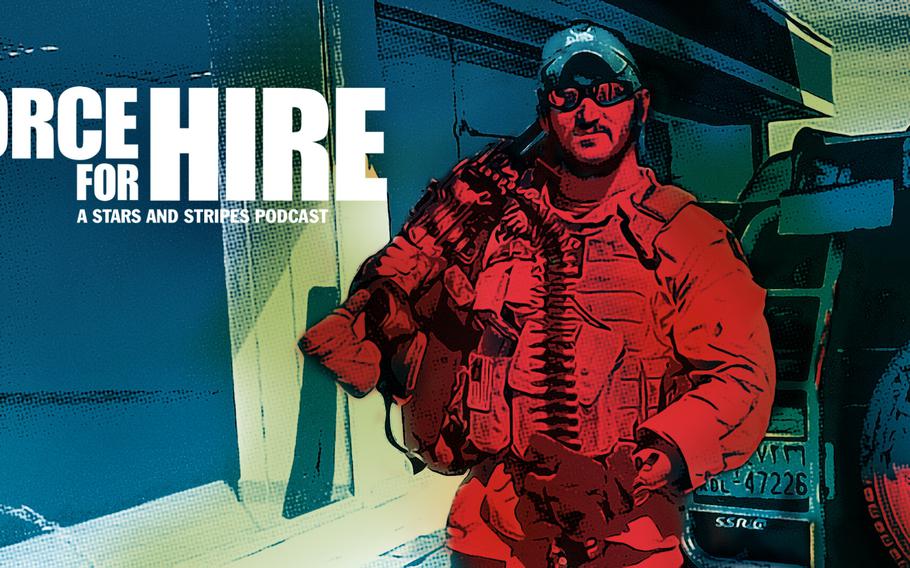 This week on Force for Hire we're taking a step back from the politics and controversy surrounding private military contracting and talking to a man who knows what it's like to be both a soldier and a private operator.
Adam Gonzales was an Army infantryman who served in a long-range surveillance detachment for a brief time in 2003 before deciding to look at other opportunities. One arose in the form of a security job with the then-relatively unknown contracting firm Blackwater.
His journey took him from the Army to a Blackwater training facility in North Carolina. There, the one-time Army grunt had to compete against members of the Naval Special Warfare Development Group, SEALs, Rangers and force recon Marines for a spot at Blackwater – and a $15,000 a month salary.
The job? Protecting U.S. ambassador Paul Bremer, America's chief representative in Iraq and the man who decided to disband the Iraqi Army.
To find out more about Blackwater training, and to hear what it was like being a contractor protecting perhaps the most important civilian in Iraq during the height of the war, click play now or subscribe now on iTunes, Google Play or Spotify.
A full transcript of the episode can be found here.
---
---
---
---