Episode 1: Outsourcing America's military might
Stars and Stripes
March 6, 2019
---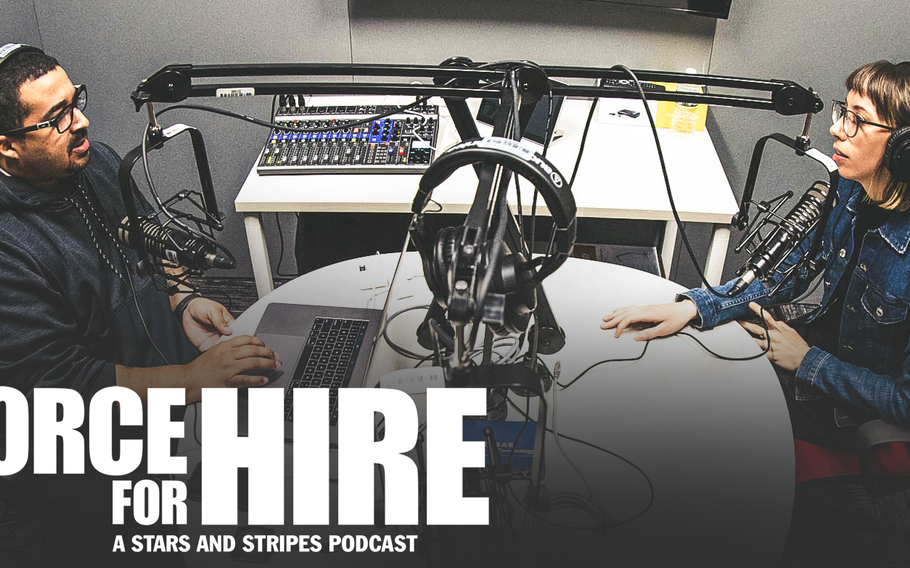 Welcome to Force for Hire, the podcast that will delve deep into the secretive and misunderstood world of private military contractors.
Join hosts Michelle Harven and Desmon Farris as they talk to military contractors, defense experts and servicemembers to help clear up the myths surrounding private military contracting and to find out the truth behind the legends.
In this first episode, Michelle and Desmon talk to Sean McFate, who is a self-described former mercenary and the author of "New Rules of War," and David Isenberg, a Navy veteran and international security affairs analyst. Together, they'll talk about what private military contracting is, what it's capable of and how it has helped shape the modern battlefield.
Some view military contractors as a necessary component of modern warfare, a cost-effective measure that allows the top brass to move troops away from menial tasks and keep them in the fight. Others view them as mercenaries with allegiances to nothing but the almighty dollar. What is the truth? Find out what our panel of experts thinks in this inaugural episode of Force for Hire.
A full transcript of this episode is available here.
---
---
---
---