TRAVEL FEATURE
Timeless beaches in Thailand's Railay peninsula
---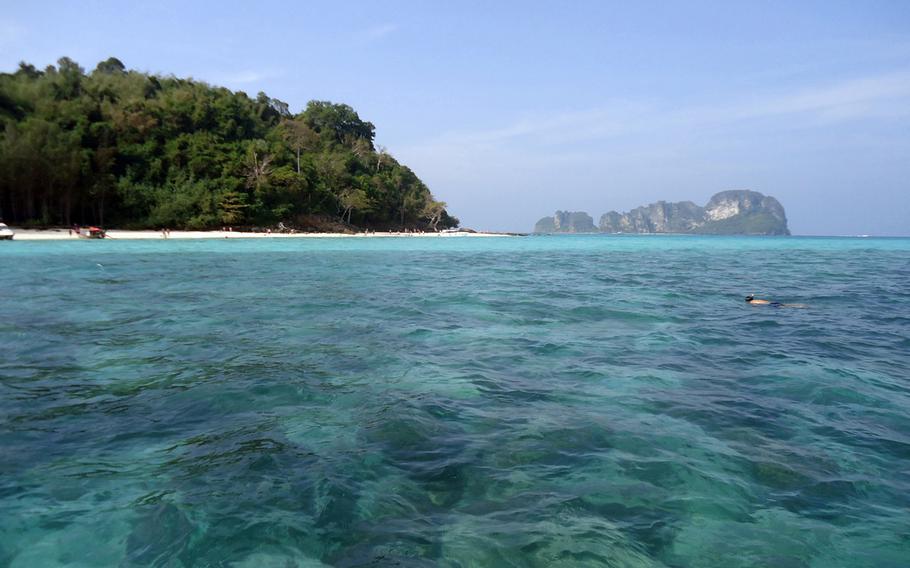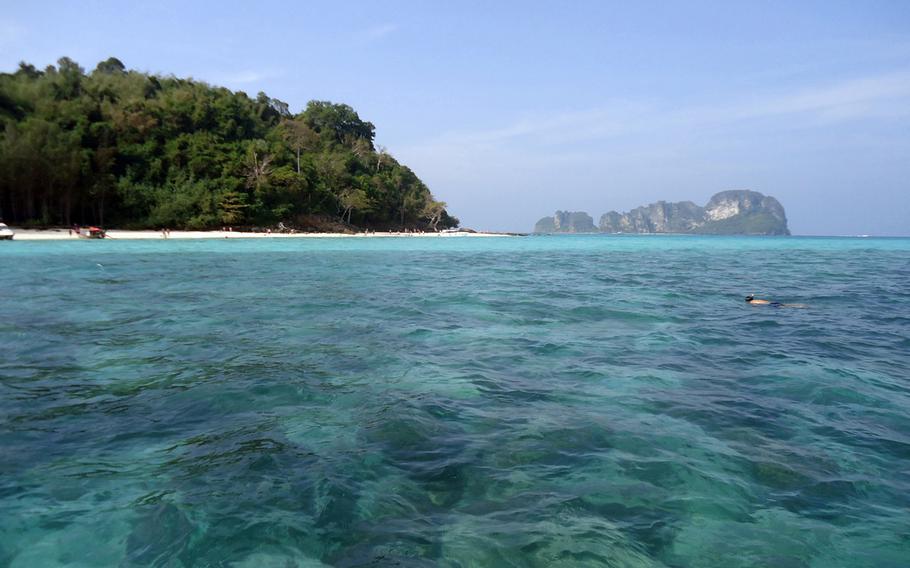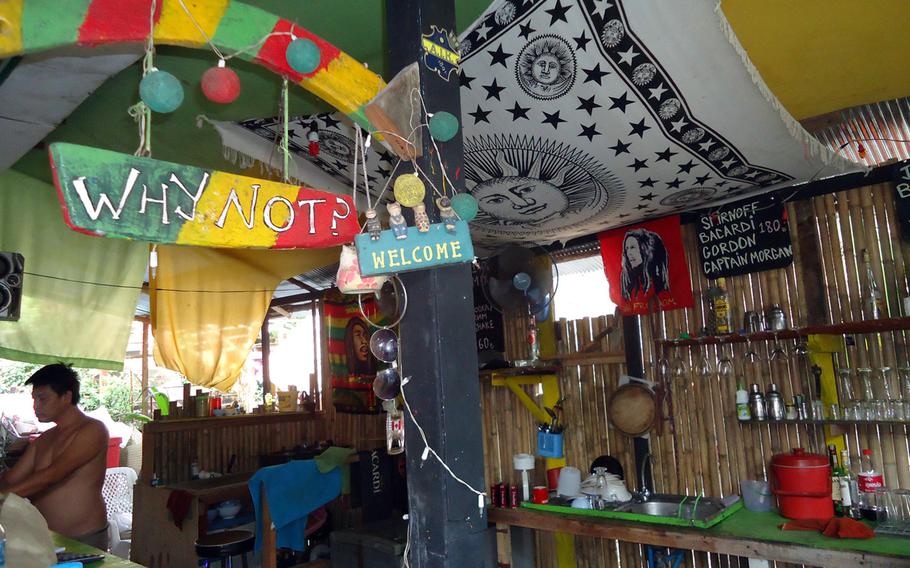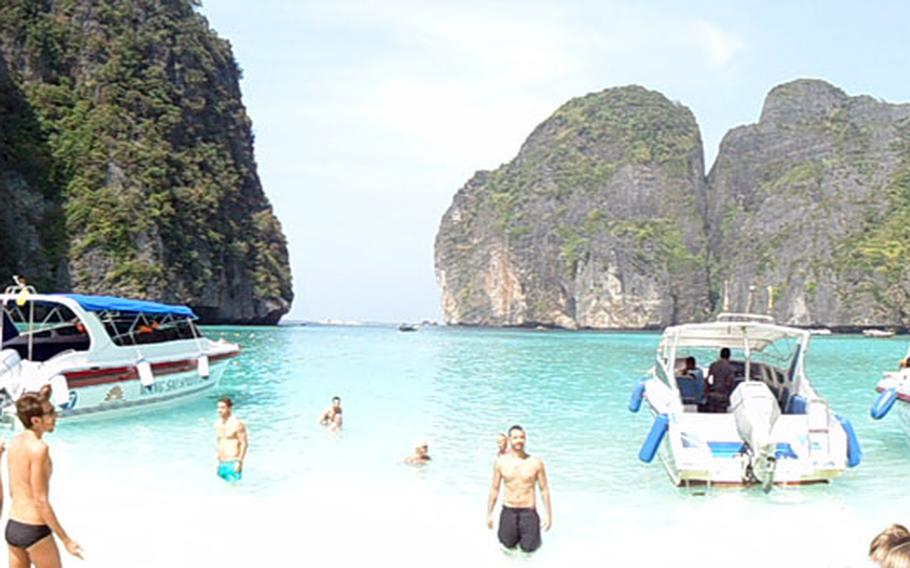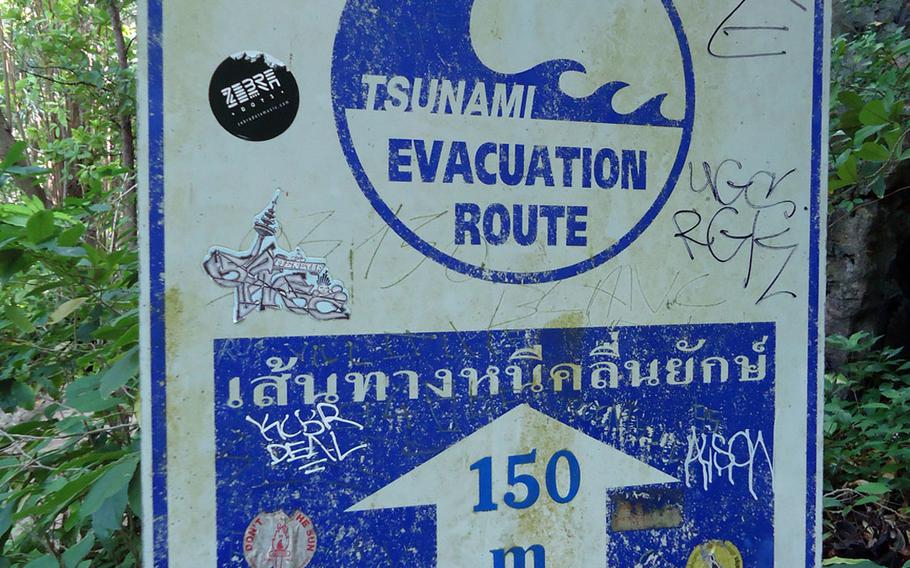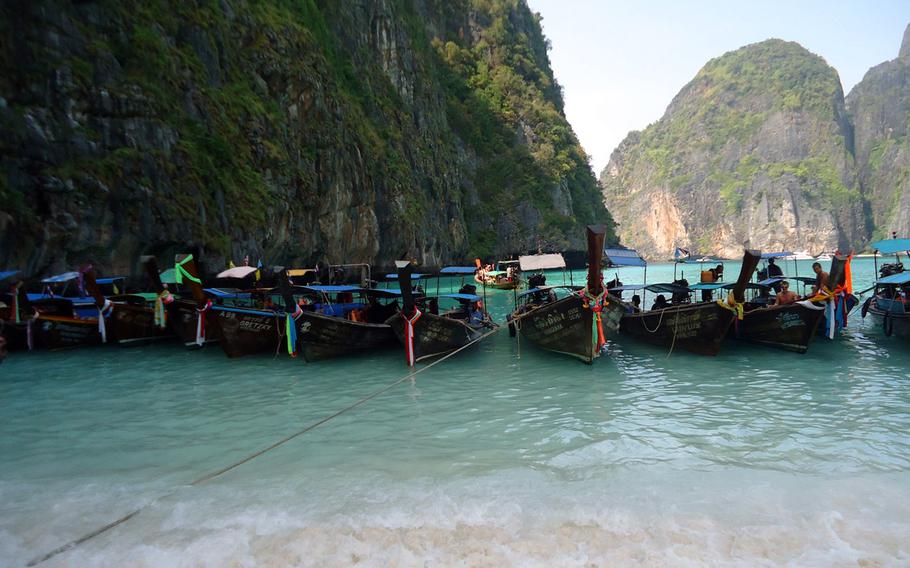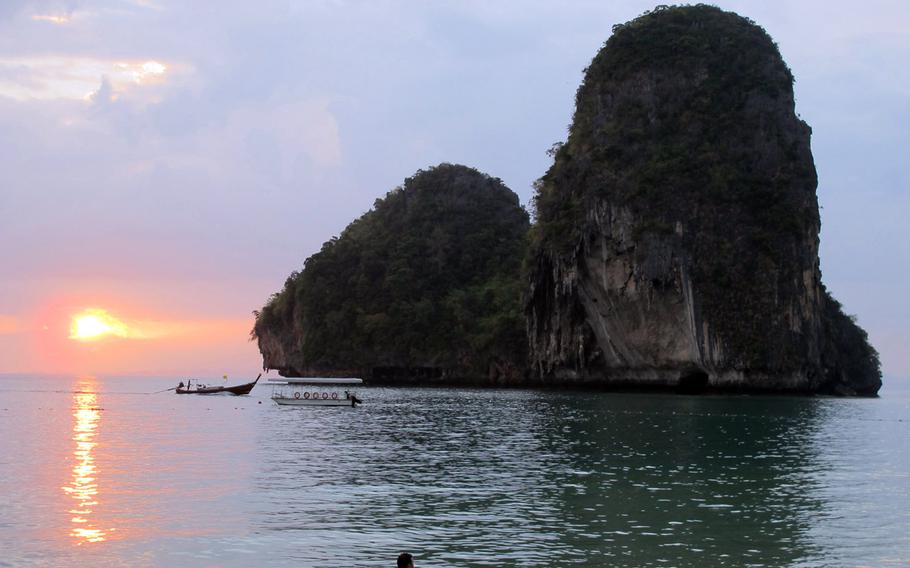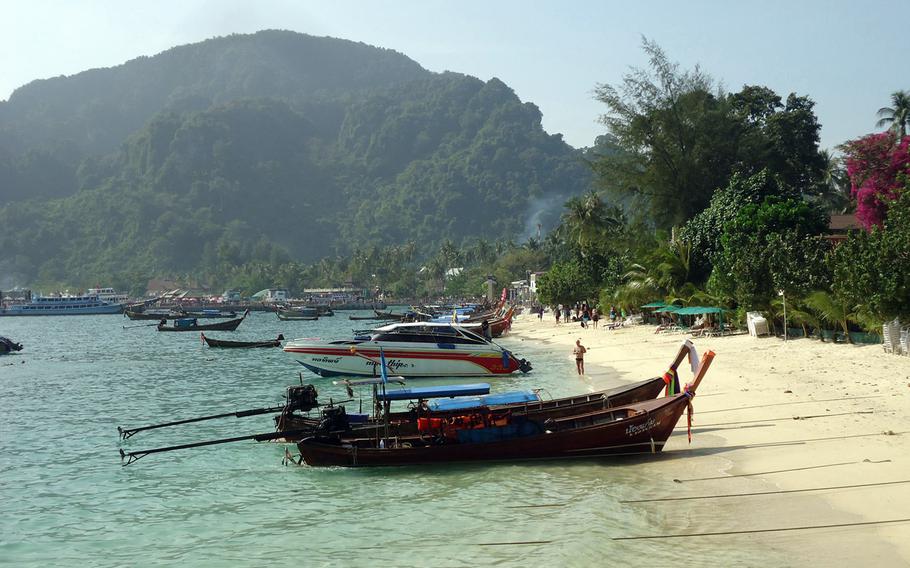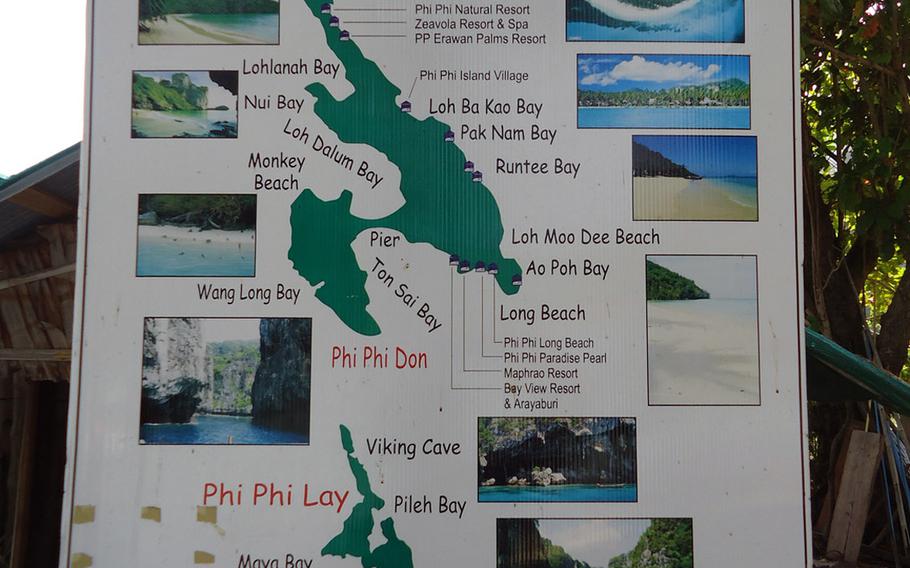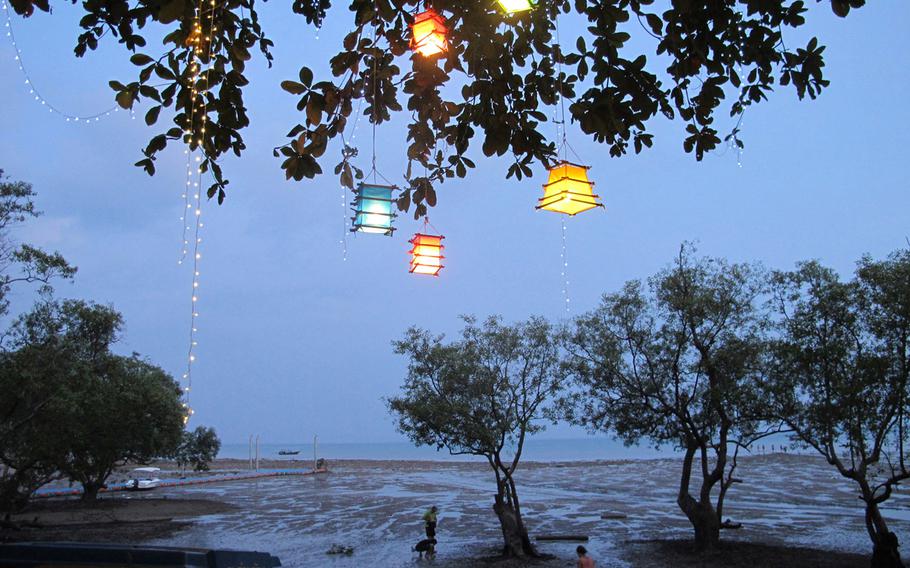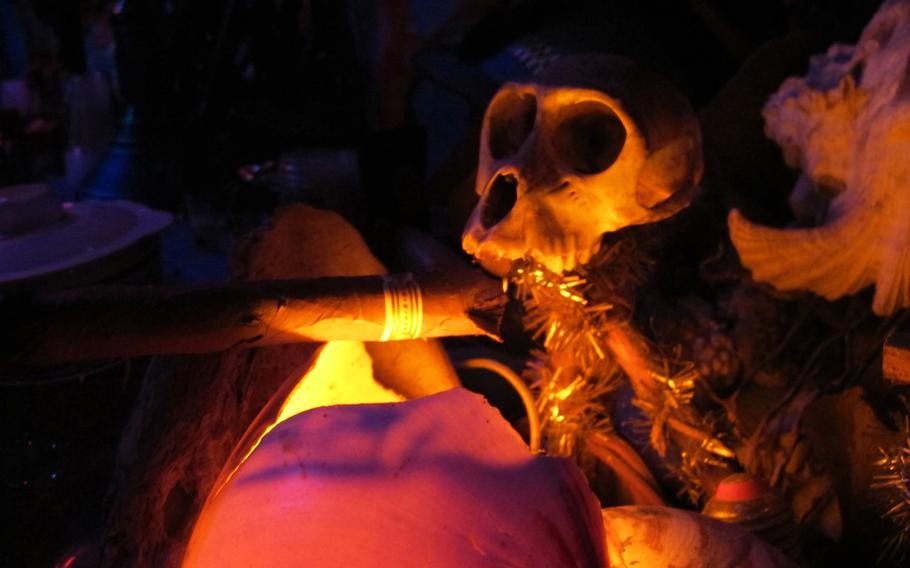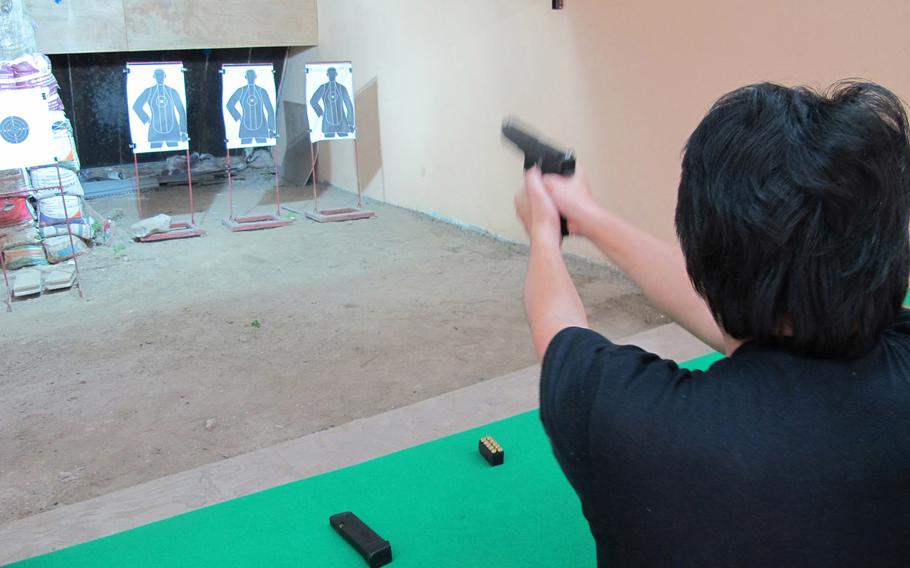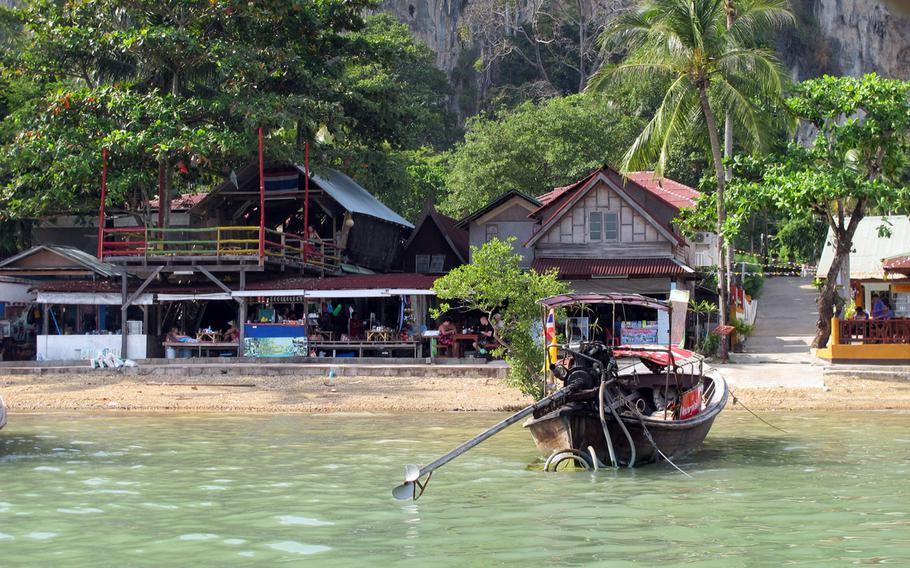 Railay peninsula in southwest Thailand is not the land before time, it is the land without it.
Snuggled between Ao Nang and Krabi town in Krabi province on the shores of the Andaman Sea, Railay is a tropical paradise like no other, complete with turquoise waters that gently lap pristine shores and towering limestone cliffs that have essentially cut the community off from the outside world.
It's an affordable exotic hideaway, easily accessible from anywhere in Asia, featuring some of the best climbing in the world, beaches dotted with cozy island-flavored bars, fresh seafood and some of the friendliest locals in southeast Asia, making it a top destination for escaping the cold winter months.
The locals who operate the resorts, bars and restaurants there have developed a unique lifestyle through isolation and catering to mostly Australian and European backpackers on holiday. Life moves very slowly through self-indulgence, however, it stops short of the hedonism found in Phuket and Koh Phangan, which only adds to Railay's charm.
The freedom Railay offers harks back to the days of pirates at New Providence. Just make sure you bring a watch, because asking what time it is can be a fool's errand.
"I don't even know what day it is," said a bartender nicknamed "T" at the Jamaica inspired beach bar called Why Not? on east Railay. Then came the suggestion to have another tall, fruit-garnished caipirinha or piña colada. "Why not, right?"
Why not, indeed.
The easiest way to reach Railay is to fly into Bangkok's Suvarnabhumi Airport, then take public transportation to Don Mueang International Airport, a former U.S. Air Force hub during the Vietnam War. From Don Mueang, fly to Krabi province in the south.
Once you touch down at the airport in Krabi, you can take a taxi to Ao Nang. You will know you have reached Ao Nang by the fleet of tuk tuks that zip through the crowded streets and throngs of tourists standing in line to take small Thai fishing boats with car engines crudely strapped to the back to one of the many outlying islands.
Buy a ticket to Railay and then get in line yourself at the water's edge. A short boat ride later, you're there, marveling at the magnificence of the surrounding cliffs.
Railay's two sides offer varied experiences. West Railay features the second most beautiful beach on the peninsula and several high-end resorts and restaurants. East Railay is on the water as well but has no usable beach, as it has been taken over by mangroves.
The east side is where the majority of bars and quaint restaurants are located. This includes the "happy boat," which is basically a large barge covered in flashing lights that has pulled up to the sidewalk and is serving the fruity island concoctions of your dreams. There is also an old style Thai boat that functions as a party boat and gives sunset tours.
The top beach on Railay is for the traveler to find. To locate it, you must pass through caves and thwart monkeys hell bent on stealing the corn on the cob right out of your hand. It is situated by the peninsula's most exclusive resorts and restaurants and features picturesque rock faces for climbing, caves and a slew of monkeys munching away on the vegetation over the beach and private villas.
Railay is a lovers' paradise or a good time for anyone trying to get some rest and relaxation away from it all. Here, you will find the company of great folks from Canada, Japan, New Zealand, England and Germany. The only things to do on Railay are going to the beach, swimming, kayaking, getting a massage, shooting at Railay's gun range and eating, drinking and making merry.
Railay isn't without drawbacks, however. Sewage and garbage removal are problems on the peninsula, so toilets back up and showers often don't drain. Garbage sadly litters the east Railay mangroves.
All supplies to Railay come by boat or tractor at low tide, so selection is limited. If there is something you want, it's best to bring it with you.
Despite the fact that it's easy to get caught up in the Railay lifestyle, there is plenty to do nearby. Before leaving Ao Nang for Railay, it is best to go to one of the tour companies on the water and rent a speed boat for a day. It's well worth it at about $500. The Thai fishing boats are cheaper but take far longer across the sea. You can see more on a speed boat and feel a bit more like Jay-Z in the process.
The speed boat will meet you at the specified time on Railay's west beach. After you wade out and climb aboard, the crew will take your party to remote locales such as Bamboo Island, Phi Phi Don and Phi Phi Leh, which features Maya Bay, the site where Danny Boyle's film "The Beach," starring Leonardo DiCaprio, was filmed.
Locals complained that the beach was transformed by the production. However, the 2004 tsunami returned it to its natural beauty.
Here you will jump off the back of the boat into tropical green waters surrounded by cliffs in one of Phi Phi Leh's many bays and coves. You will sip coconuts and look out on Maya Bay, eat pineapple and watermelon provided by the crew and drink the local beers (that you must bring on the boat, of course) while hanging onto your hat as the boat bounces between islands.
Back on Railay, you can unwind at Why Not and enjoy a cold beverage, good friends and good times. As you enter the bar, its staff shouts, "Welcome home!"
Their smiles are infectious. They invite you to play a game of Thai Jenga that seems impossible. The tower of stacked Jenga blocks collapses on the bar. Time to order another drink.
"Happy times, happy times!" the owner shouts with a mischievous grin as backpackers filter in.
Railay would be the community in "The Beach" if it allowed a couple hundred tourists at a time. It's getting more and more commercial as the years go by, locals say, so it's best to visit now, before it has lost its character.
Every day in paradise is a celebration, every day a party, and on Railay, every man, woman and child is welcome to join in on the happy times.
Welcome home.
---
---
---
---