"Roberts Ridge" casts light on 2002 special ops mission
by
Jason Chudy
October 23, 2005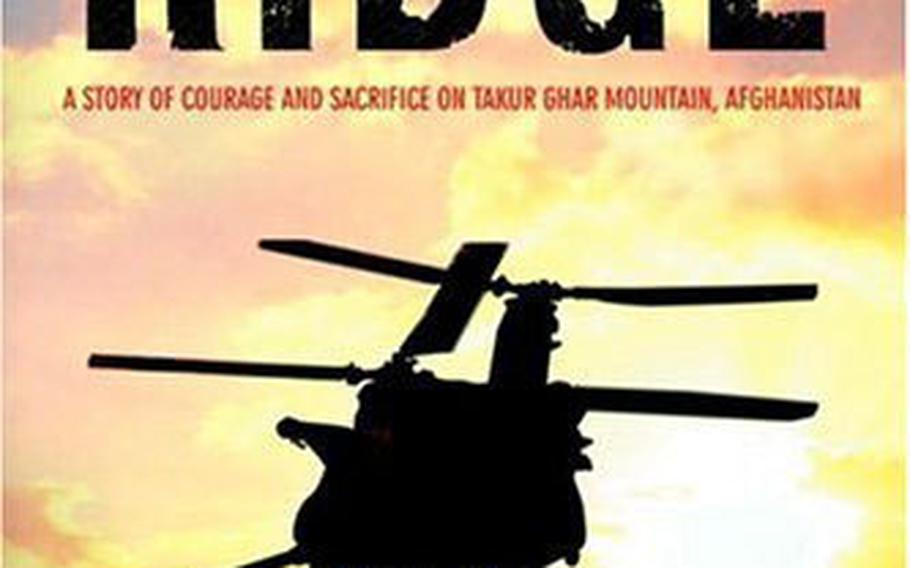 To what extent should the military go to save the life — or recover the body — of one its members in battle?
Malcolm MacPherson's "Roberts Ridge" vividly accounts the special operations mission that led to the loss of Petty Officer 1st Class Neil Roberts and the subsequent rescue-turned- recovery mission that ended in the deaths of six other soldiers and airmen during Operation Anaconda, high in the mountains of central Afghanistan in March 2002.
"Roberts Ridge" also lightly lifts the veil of secrecy that normally shrouds the special operations community and their missions, explaining how a lack of intelligence and bad planning led to a handful of small group actions more than 10,000 feet up in the cold and snow of Takur Ghar mountain.
"Roberts Ridge" is a very good, fast-paced read that stunningly describes the tenacity of individual SEALs, soldiers, airmen and Chechen al-Qaida fighters.
The only thing the book lacks is a better understanding of how this action fits into the larger Operation Anaconda, which was also being fought in the valley below Takur Ghar.
Although the fight in the mountains was literally a life-and-death struggle, the fight down in the valley by elements of the 101st Airborne and 10th Mountain divisions wasn't that much easier.
Before tackling "Roberts Ridge," readers can read Sean Naylor's "Not a Good Day to Die," which gives a good explanation of where and how the action in "Roberts Ridge" fits into Anaconda as a whole.
Even so, MacPherson's book is a worthy read for a variety of reasons.
MacPherson's background on the individual troops and why they joined the special operations community or Rangers puts more of a human face on a few of the soldiers and airmen in the battle, providing an almost welcome respite from the nonstop action of the book.
"Roberts Ridge" also does a great job on describing small-unit leadership and in-the-field decisionmaking in battle.
The best example, which surprisingly doesn't involve Army Rangers or Navy SEALs, is that of Air Force AC-130 gunship pilot Maj. Daniel Turner, who has to decide whether or not to disobey a direct order by his commanders to leave the battle, and consequently leave the outnumbered troops without air cover, or stay and risk the lives of his entire flight crew.
Besides the conflicting orders, Turner also had to weigh the rule that gunships aren't supposed to operate during daylight hours.
This had been illustrated tragically enough for him by the daylight shootdown of a similar gunship by a handheld surface-to-air missile during Operation Desert Storm. Friends of his were in that aircraft, putting names and faces behind the non- daylight flying rule.
Turner's decision was made much harder when a missile — the same type that shot down his friends — was fired at his aircraft, luckily missing it.
"Gas, not daylight or the conflicting orders, decided for him," MacPherson wrote at the end of one chapter. "But that didn't quell his anxiety or guilt."
"On his turn out, Turner called Slab (a Navy SEAL who's only referred to by nickname in the book) to tell him goodbye," he continued. "The flight home was long and somber. Every man in the crew dreaded the news that might greet them when they land."
The SEALs whom Turner's aircraft were protecting managed to get away without further casualties, but Rangers sent in to rescue the Navy troops were themselves caught in a hailstorm of enemy fire.
As with Turner's conflicting orders, MacPherson bluntly shows how inadequate planning and intelligence led to this small but fierce fight high in the Afghan mountains.
This is best described by the deployment of the Ranger quick-reaction force, whose commander received various explanations of their mission that changed almost until the time the first group of troops set down and is immediately pinned down by enemy fire.
MacPherson's 325-page book is well worth a read for the above- mentioned reasons, and if for nothing else, his vivid descriptions of the small battle as a whole.