Proceeds from 'Camouflage' calendars to help wounded vets
by
Pat Dickson
September 10, 2006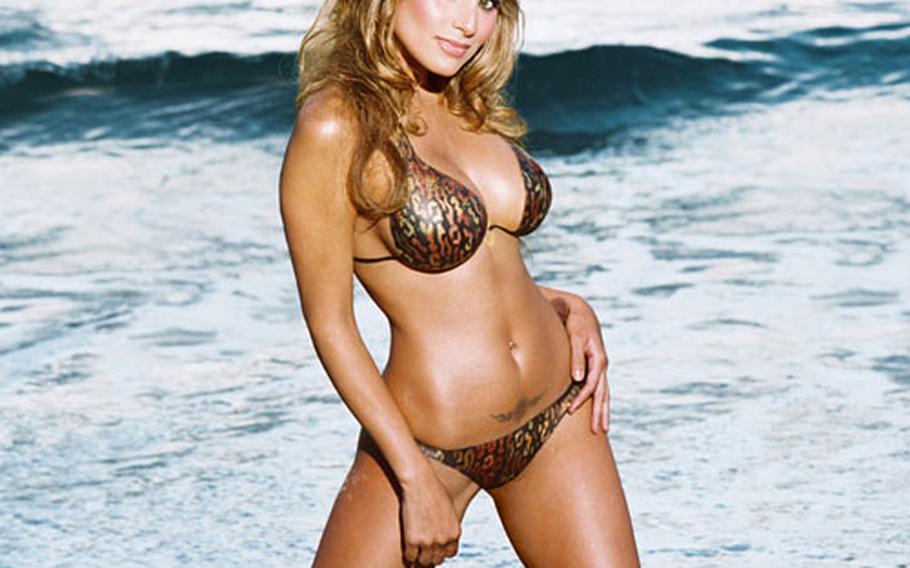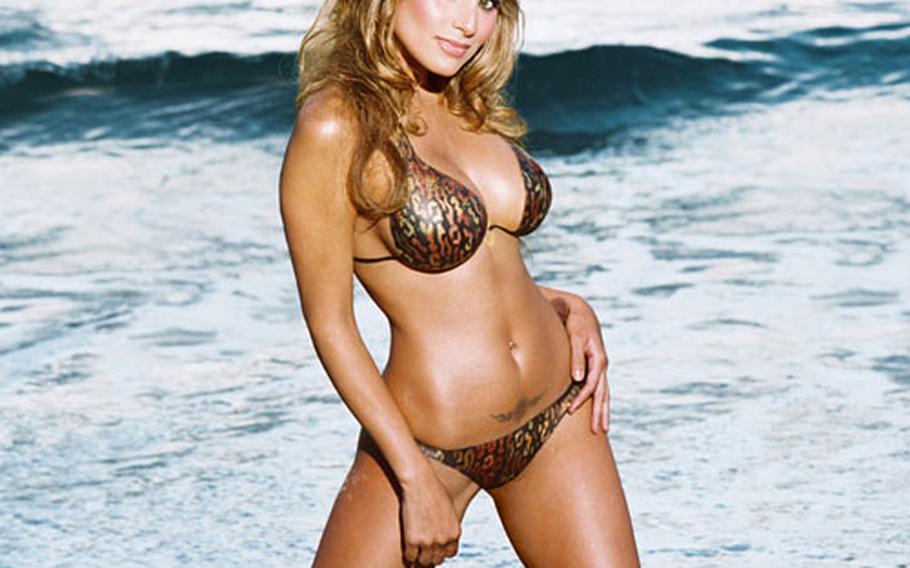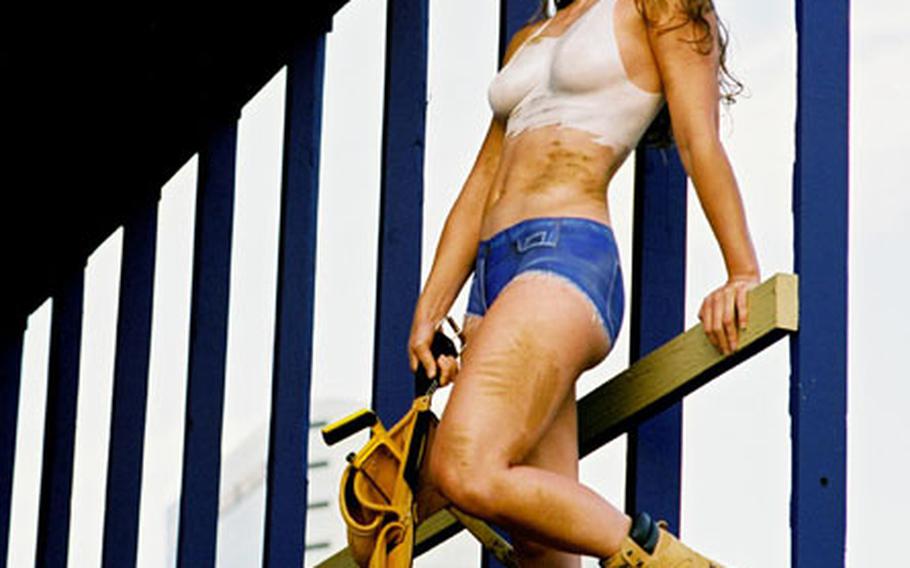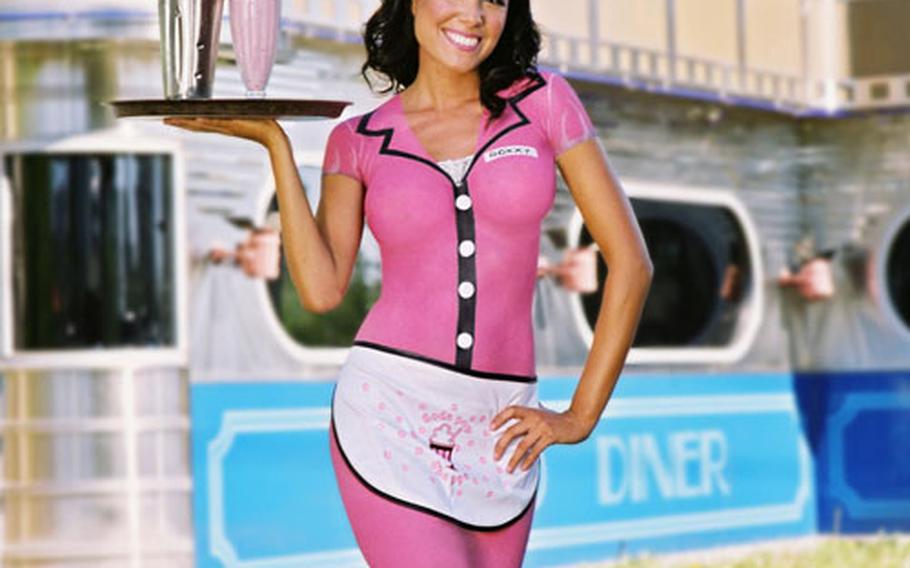 What at first glance seems like naked commercialism really does have something behind it.
A group of Southern California models has gotten together to raise money for wounded troops and their families by producing a new 2007 calendar called Camouflage.
The 2007 Camouflage calendar is "quite a body of work," the press release chuckles.
That's because the models — Caroline, Cat, Courtney, Draeh, Jennifer, Kelly, Manuela, Patty, Randi, Sandra, Sara and Sierra — are clad only in body paint and, the release says, the occasional prop: "a button here, a scarf there."
Sailors and Marines might recognize these gals. I mean, their faces.
"Some of the models work with Strategic Operations," said spokeswoman Courtney Simmons. Strategic Operations runs "the village" at Camp Pendleton, Calif., to provide realistic training for troops heading downrange.
The calendar is the brainchild of San Diego model Manuela Mezzadri, who came up with the idea after conversations with veterans.
Why a calendar, I asked her.
"Why a calendar? There are already bracelets, posters, T-shirts and other wonderful fundraisers, and we are too old to sell girls scout cookies. And because I also model as a career, I thought that a calendar would be a great project. After all, it does work for firefighters and police officers," Mezzadri replied via e-mail. She then put in a smiley-face dealio.
Makeup artist Brian Bond painted clothing onto the 12 ladies to raise money for the wounded: 100 percent of the proceeds will benefit the Fisher House Foundation, which are built near military and veterans' hospitals and provides lodging and other assistance to the wounded and their families.
Each model sat for hours while Bond and his team decorated their skin with a makeup technique called layering, according to the release. Why, again, did I go to college?
A combination of airbrush paint, chroma cakes (blocks of heavily pigmented makeup, according to my wife — and she knows her makeup), and props are used to create the appearance of clothing and lingerie. Each month features a different pin-up girl scene, including a waitress, a cheerleader, a construction worker, an angel and a bikini bombshell.
Spokeswoman Courtney, who is also model Courtney, has Mezzadri to thank for bringing out the patriot in her.
"She pointed out that not too many women can call themselves a 'pin-up girl.' And then of course Manuela reminded me that it's all for a worthy and admirable cause."
Absolutely.
The ladies hope to have the whole calendar up soon, but you can see some of it online at www.operationcalendar.org. It will be sold in stores across the country, the 2007 Camouflage calendar retails for $12.99.
Sample photos of the 2007 Camouflage Calendar can be downloaded at: www.operationcalendar.org/2007press.htm.
Courtesy of Operation Calendar
A model painted to look like a waitress appears in the 2007 Camouflage calendar. Other models represent a construction worker, a cheerleader and bathing beauties. All of the calendar's proceeds will benefit the Fisher House Foundation.