Rub elbows with Mario and Luigi at 8 Bit Café in central Tokyo
By
Stars and Stripes
September 15, 2022
---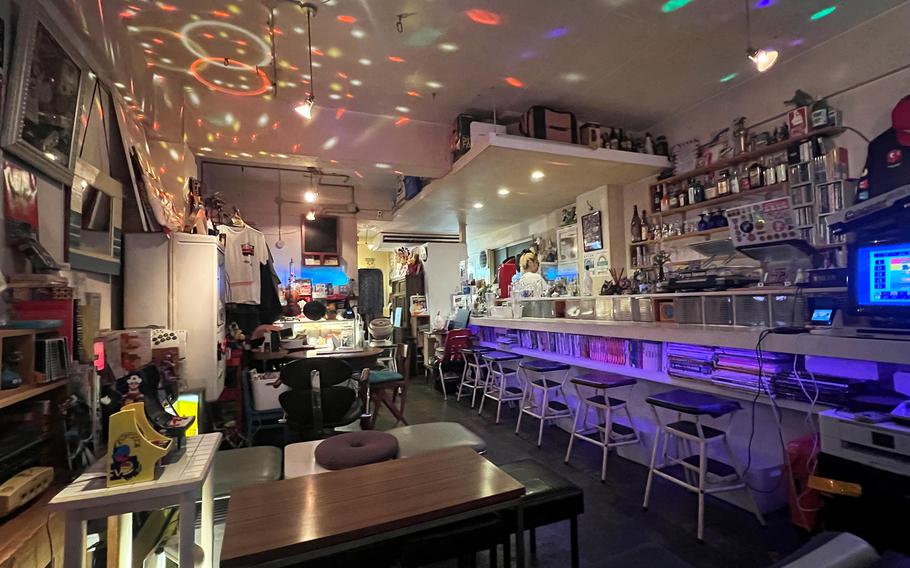 Among the flashy neon lights of Tokyo's Shinjuku district lies a café where guests can play 1980s video games while they sip on video-game-themed drinks.
8 Bit Café is near a slew of restaurants and can be quite hard to find. Thankfully, smartphone maps will direct people directly to it.
Guests have to take the stairs, which are in a steep and narrow staircase that leads to the fifth floor and the 8-bit world.
Inside they will find retro 1980s-themed game consoles and figurines. Mario, Luigi and Yoshi from the Super Mario franchise are on top of a mirror in the bar.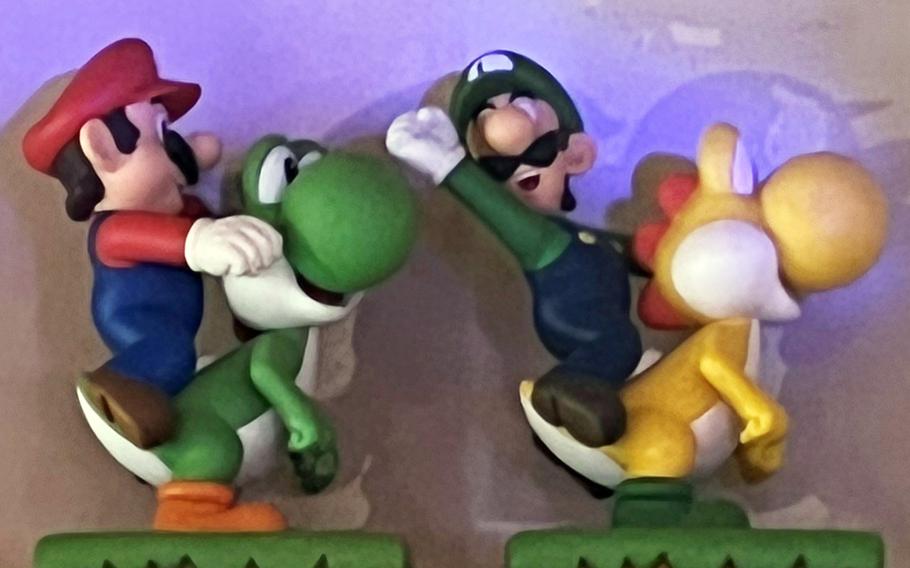 I sat at the arcade table, which has the 1982 game Xevious, a shooter developed by Namco. The player controls a flying attack craft, the Solvalou, to destroy the Xevious forces who are plotting to take over Earth. It cost 50 yen to play, and it was neat that it was right where I sat down.
Gamers can also play Pico Park, an action puzzle game made for two to eight players on a large Nintendo Game Boy. I played with my friend on battle mode, in which players compete to see who can jump the highest; or a region battle, where players hit a ball into the opposing player's territory to claim that territory; a jump battle, where players dodge incoming cannon balls; or a stopwatch battle, where players compete to see who is fastest on the button.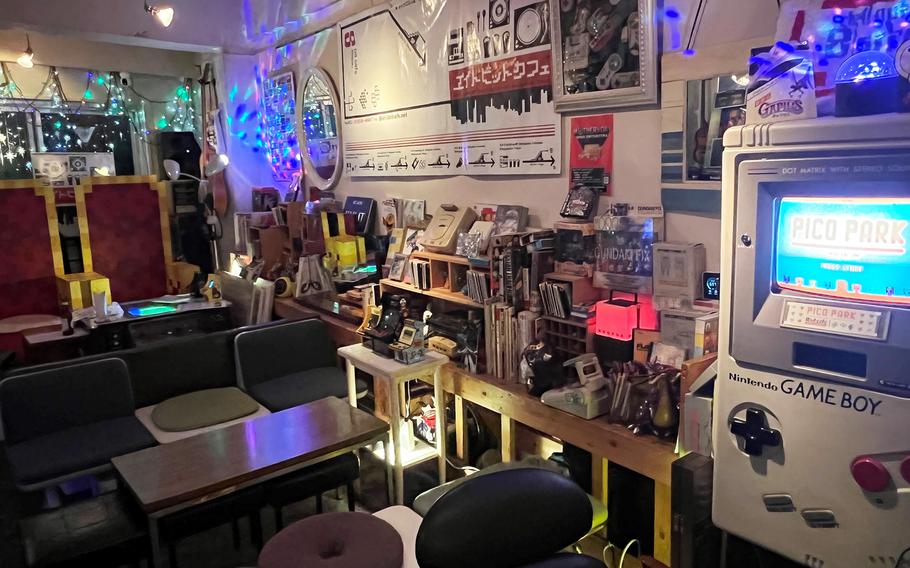 My friend won almost all the battles, but it was still a fun game to play on an easy gaming system.
8 Bit Café can hold around 30 people. If it becomes too crowded, guests may have to share their table with fellow patrons.
The cover charge to sit at the bar is 500 yen or about $3.75. Guests also must order at least one drink every 1 ½ hours. The menu is offered in English.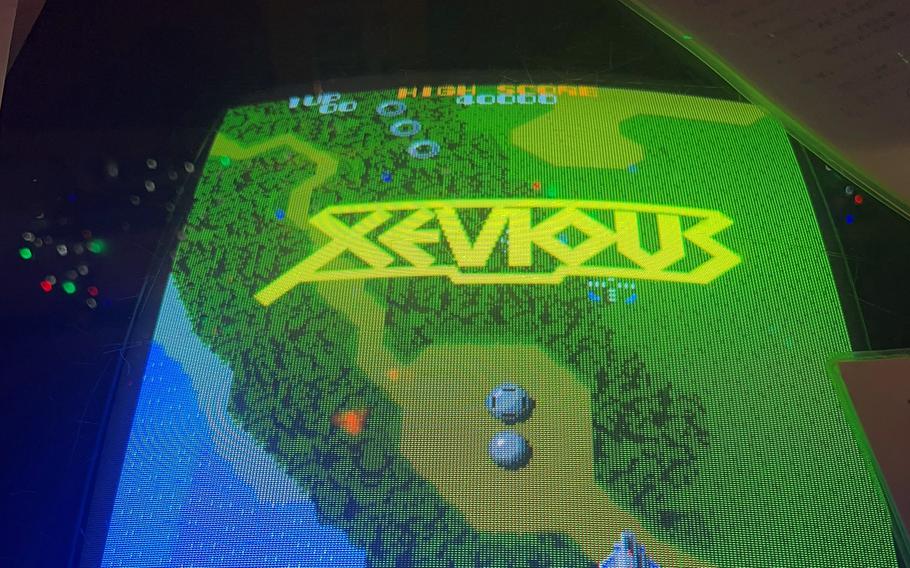 The drinks are quite affordable compared to the area bars; cocktails range from 600 to 700 yen. The café also offers quick snacks for 500 yen, including pickled vegetables and mixed nuts. Dessert foods for 500 yen include cheesecake, chocolate walnut cake, custard pudding and vanilla ice cream with rum or Bailey's.
A huge video-themed cocktail menu includes the Galactica Magnum, named after the Galactica franchise; the Princess Peach Temptation, named after the Super Mario character; the Ra's Mirror, named after a Dragan Quest item; and the Donkey Kong.
8 BIT CAFÉ
Location: 3-8-9 Shinjuku, 5F, Shinjuku-ku, Tokyo (Q Building)
Directions: An 8-minute walk from Shinjuku Station via the Southeast Exit.
Hours: 7 p.m. to midnight, every day expect Tuesdays.
Prices: There's a 500-yen seating fee. Most drinks cost between 600 and 700 yen. Appetizers are 500 yen.
Dress: Casual
Information: Online: facebook.com/shinjyuku8bitcafe
---
---
---
---