Islam and golf coexist at this nearly 100-year-old course in Indonesia
By
Stars and Stripes
September 15, 2022
---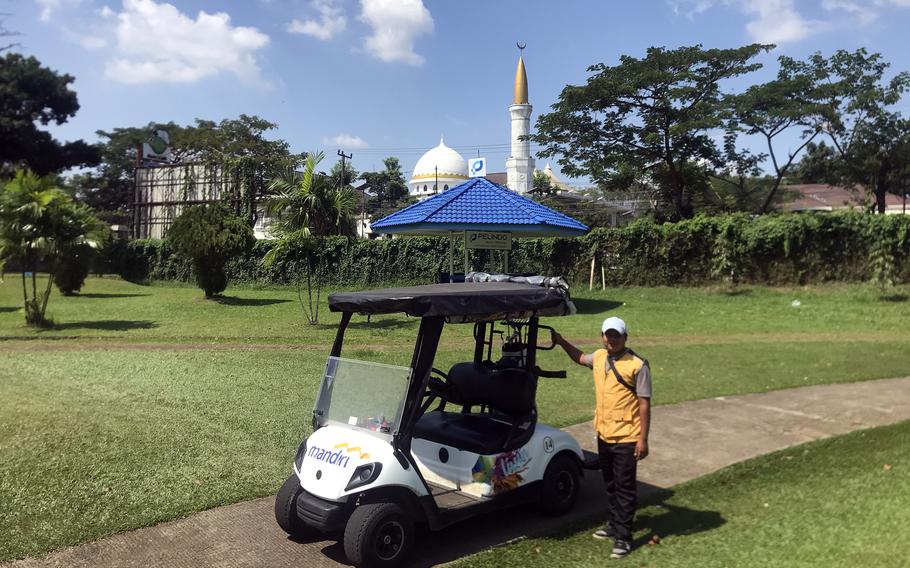 If a loudspeaker that suddenly blares "Allahu akbar" will interrupt your swing, you may find the oldest golf course on Sumatra a challenge.
Palembang Golf Club — also known as Kenten Hill — is an 18-hole, par-72 public course in the second largest city on Sumatra, the third largest of Indonesia's islands.
The 173-acre course dates to the Dutch colonial era. It opened in 1926 and was originally run by the Stanvac Oil Co.
A round here will cost you the equivalent of about $20 for green fees. It's mandatory to hire a caddy with a cart who will want a $20 tip. You can rent some mismatched, half decent clubs for another $20.
The venue's 6,324 yards of fairways lead to spacious, sculpted greens. They don't play very fast, but that's understandable in a place deluged by monsoon rains.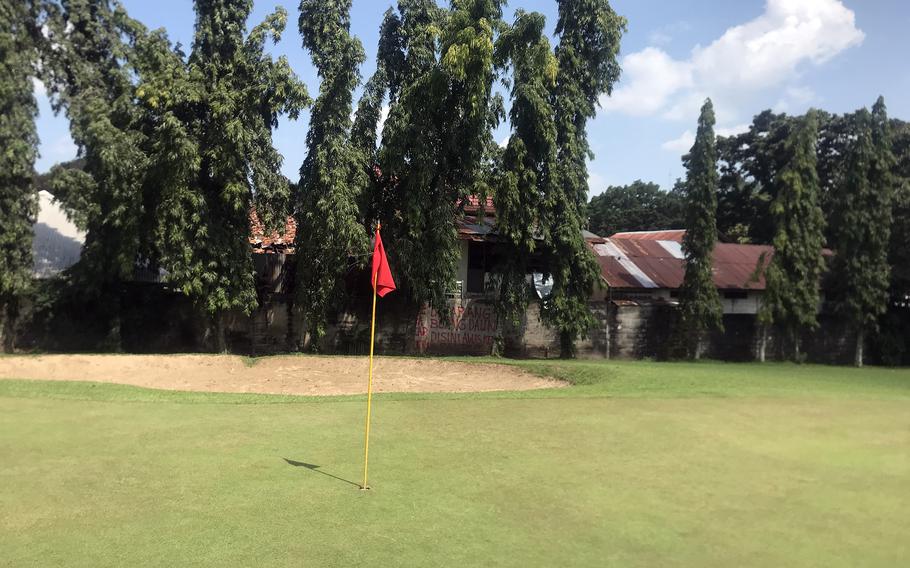 Large bunkers and water hazards make every hole interesting.
Streams and ponds on the course are filled with brown water that guarantees wayward shots won't be retrieved by players unless they're willing to dive in and swim around in the murk.
Quite a few locals do that for a living. You'll occasionally see their shoes and clothes spread out on the edge of fairways while they forage. You can buy a bag of about nine recycled balls at the clubhouse for the equivalent of a few dollars.
You'll also find folks fishing for actual fish in the streams.
There's a mosque right next to the 15th green and 16th tee box. Nearly nine in 10 people in the country of 275 million citizens are Muslim.
The Islamic call to prayer that echoes periodically from the mosque's loudspeakers is a reminder for many foreign visitors that they're not on their home course.
If you've spent time with the U.S. military in Iraq you might have had a similar feeling hitting golf balls at a makeshift on-base Morale, Welfare and Recreation driving range.
Saddam Hussein's palaces would have made excellent clubhouses if anyone had bothered to build actual golf courses next to them.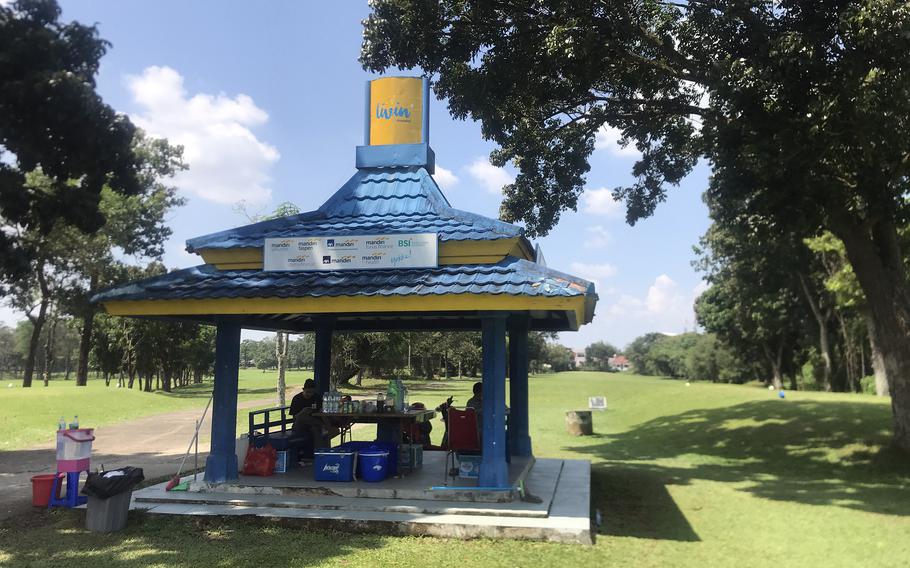 Palembang Golf Club has its own driving range as well as a large clubhouse with a restaurant, pro shop and changing rooms.
Most of the staff and members don't speak English, but they're happy to welcome visitors.
Palembang Golf Club
Directions: About a 30-minute drive from central Palembang. Jalan AKBP Cek Agus, 8 Ilir, Ilir Timur II, 8 Ilir, Kec. Ilir Tim. II, Kota Palembang, Sumatera Selatan 30163, Indonesia.
Times: Opens at 6 a.m. daily.
Cost: A round costs about $60, including green fees, clubs and caddy.
Food: A cafe in the onsite clubhouse serves local food and cold drinks.
Information: +62 711-714-620
---
---
---
---