Entertainment
'Good to See You,' Tokyo: Henry Rollins' latest spoken word tour is coming to Japan
By
Stars and Stripes
September 8, 2022
---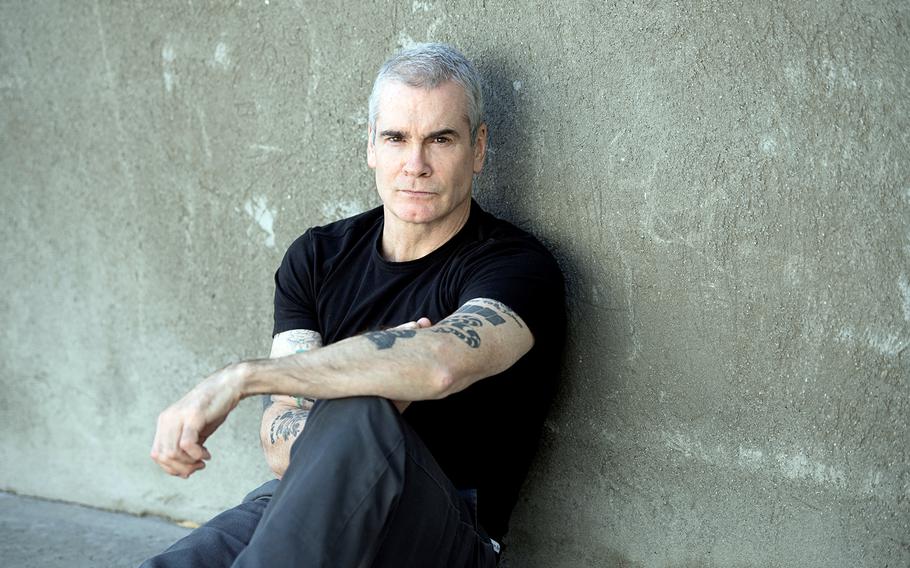 Punk, poet or prophet, Henry Rollins' career stretches from ice cream store manager to world-renowned recording artist and worldwide champion of avant-garde music.
The former front man for Black Flag, then leader of Rollins Band, added the sweaty, shirtless body-builder image to punk iconography over decades on stage. The author, raconteur, actor will be in Tokyo on Oct. 19 for a spoken-word event, part of his "Good to See You" tour, at Club eX in the Shinagawa Prince Hotel.
The Asian leg of his world tour will also take Rollins through Thailand, Malaysia and Singapore, according to his official website.
Rollins provided answers via email to questions from Stars and Stripes about "Good to See You," vinyl hunting and his USO connection.
What is the theme of your current tour?
It's just the new batch of stories since I last toured. It's mostly stories from being in the USA as my travel has been very limited because of COVID. Things happening in the USA currently are quite noteworthy.
You said in a 2001 interview that non-Western environments fascinate you. What have you learned or what do you think the West can learn about life in Japan?
Efficiency. How do you get a lot of people in and out of cities safely and quickly? How do you allow them movement even when there's great human density in many of the cities? I think these are challenges Japan has done a great job with and cities in other countries could probably benefit from doing some of the same things.
You crawl record shops worldwide. How do you rate the vinyl shops in Tokyo? Do you have a favorite you care to disclose?
The last time I was in Tokyo was the end of 2019. I was in Shinjuku, where I've hunted for records before. I found there wasn't as many stores as I'd seen before. I still found some great records at Strangelove, Nat, Vinyl Japan, Record City and Blind Faith. My favorite is Vinyl Japan. Tetsu and Izumi run a great shop.
How many USO tours have you made? Do you have many 'fanatics' in the military or military veterans?
I think I did five or six USO tours and many visits to Walter Reed and Bethesda Naval. Service members were always great to me. I met quite a few who knew who I was, had things I had made they wanted signed, etc. I don't know what exactly I've done that had an appeal, but I'm glad to have been able to work on behalf of the USO.
You've also been to bases in Japan on past USO tours. Do you have any standout memories from those visits specifically?
Nothing really stands out. I remember they were well run. The bases that stood out were in Iraq and Afghanistan as the tension was cranked way up.
Henry Rollins, 'Good to See You'
Location: Club eX, Shinagawa Prince Hotel Annex Tower 3F, 4-10-30 Takanawa, Minato-ku, Tokyo 108-8611
Directions: A 5-minute walk from Shinagawa Station. Use the Takanawa Exit.
Hours: Doors open at 6:30 p.m. Show starts at 7 p.m.
Costs: Reserved seats are 8,000 and 10,000 yen, including tax, and can be purchased at livenaton.co.jp.
Information: Online: henryrollins.com
---
---
---
---