Only in Japan: Super Nintendo World offers a one-of-a-kind experience, until 2023
By
Stars and Stripes
August 5, 2022
---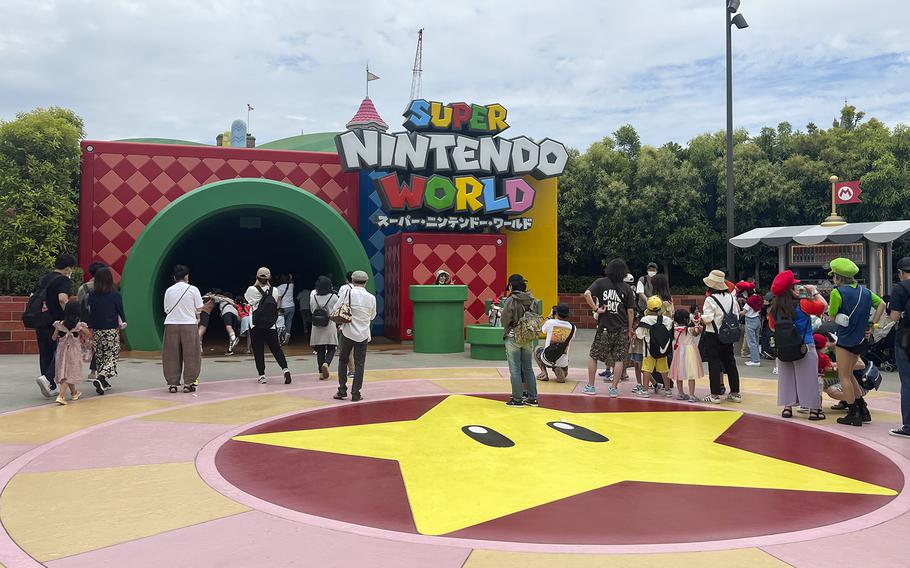 Large crowds gather near a giant green pipe that leads to Super Nintendo World at Universal Studios Japan in Osaka.
Once inside, they are warped into the lobby of Princess Peach's Castle, a prominent landmark in the Mushroom Kingdom of the Super Mario Bros. video games.
Guests are greeted by walls covered with photos of characters from the games. When they exit the castle, they enter the colorful world of the classic Super Mario World game franchise.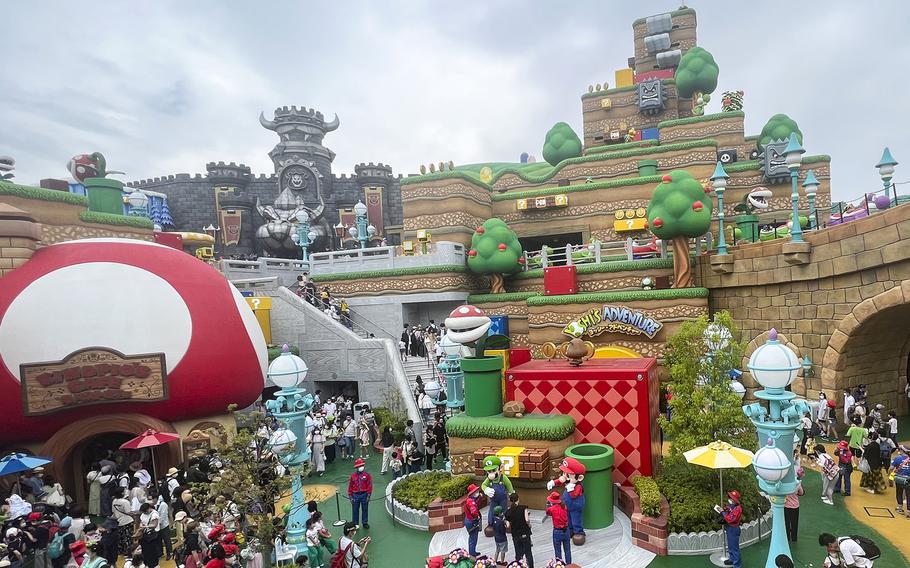 It can be a little overwhelming. It's a magical world where music from Super Mario World plays and animatronics move around just like they do in the games.
This one-of-a-kind section of the park opened in March 2021 and is an attraction found only at Universal Japan. Universal Studios Hollywood is building the park to open in 2023, according to its official website.
For the easiest access to Super Nintendo World, I recommend the Area Timed Entry Ticket: Advance Booking. The ticket guarantees guests entry right at their booked time.
Also, the Universal Express Pass lets guests skip the long lines at the two rides inside the Nintendo park, which can be an hour or more wait.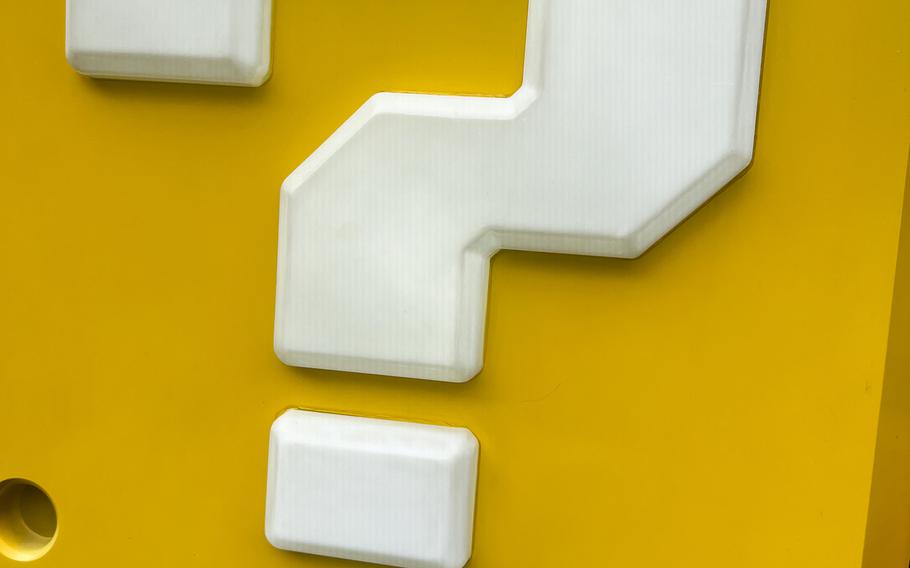 Another feature offered are the power-up wristbands, which provide a way to interact with various elements inside the park. The bands cost 3,800 yen or about $29. With them guests can battle enemies, collect coins by hitting question mark blocks and unlock stamps. The bands can also be used on Nintendo Switch games to unlock costumes and assists.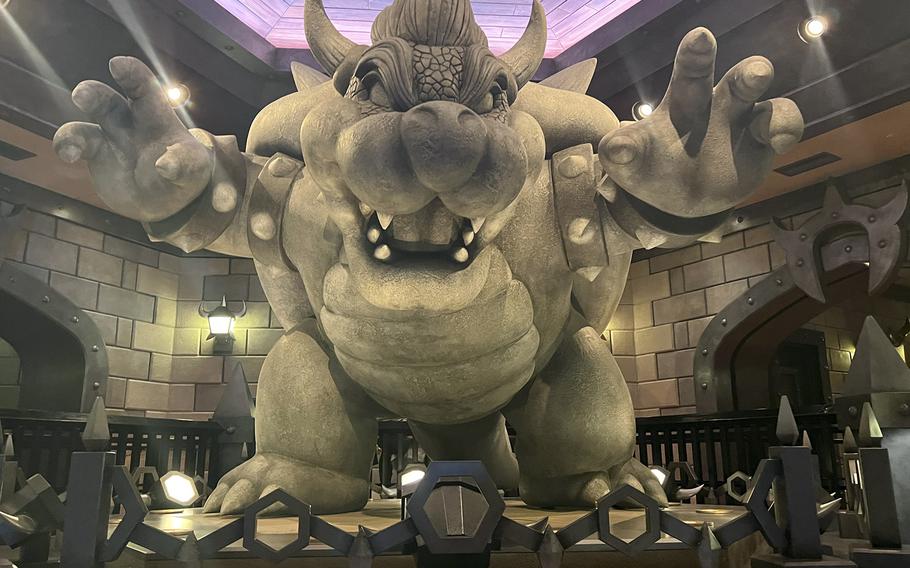 My favorite attraction is Mario Kart: Koopa's Challenge, which places riders into the Mario Kart games. Guests ride in a four-person "kart" along a track. They wear augmented reality headsets that simulate throwing shells and collecting coins as they steer their virtual karts. It is not too intense and though there are twists and turns, it's a perfect ride for the whole family.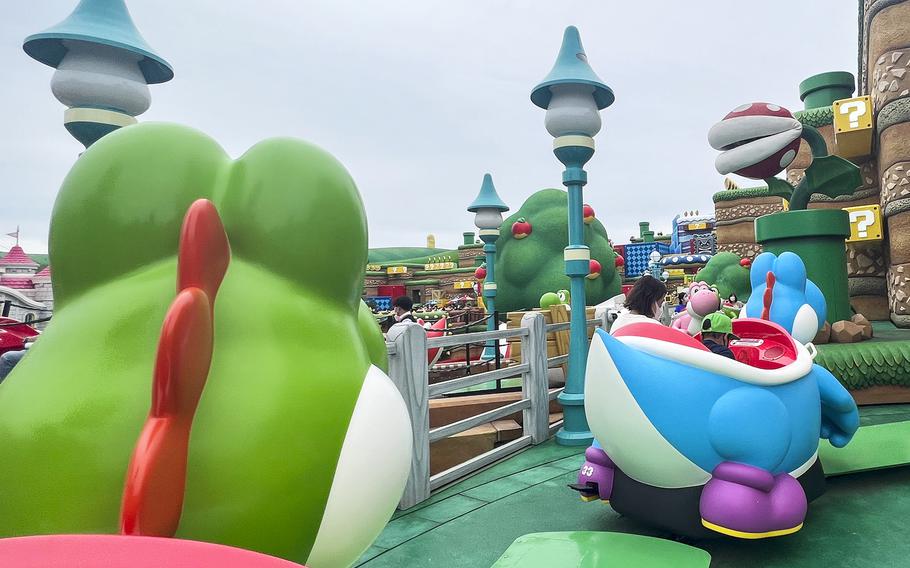 Yoshi's Adventure is a more relaxing ride. Guests get to ride Yoshi as they hunt for three mysterious Yoshi eggs. This is also a way to snap photos and get a full view of the park.
At souvenir shops at the 1UP Factory and Mario Motors, Mario aficionados may purchase plush toys, pillows, socks, pens, shirts, backpacks and key chains of their favorite characters.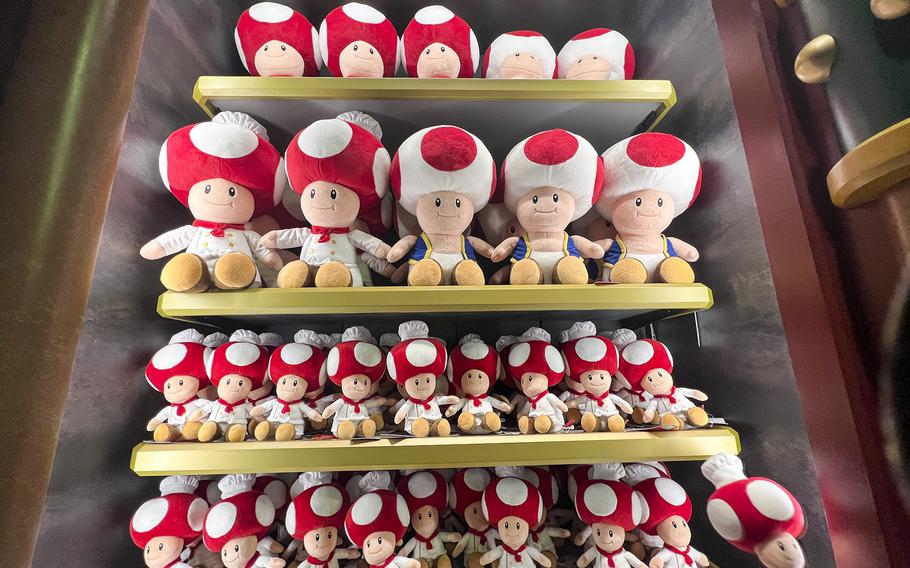 When guests get hungry there is a restaurant, Kinopio's Café, open 10:30 a.m. to 6:30 p.m. Monday through Friday and 9 a.m. to 6:30 p.m. Saturday and Sunday. Menu offerings include burgers and pizza named after your favorite Mario characters. Even on a Monday the café line was long, so I don't recommend it for guests who have a tight schedule in the park.
On the QT
Directions: Universal Studios Japan, 2 Chome-1-33 Sakurajima, Konohana Ward, Osaka 554-0031. The park is walking distance from Universal-City Station.
Times: Open 10 a.m. to 7 p.m. Monday through Friday, 9 a.m. to 7 p.m. Saturday and Sunday
Costs: One-day passes cost 8,400 yen for adults, 5,400 yen for children and 7,600 yen for seniors.
Food: Kinopio's Café serves the Mario Bacon Cheeseburger for 2,100 yen, Luigi's Green Curry Chicken Sandwich for 2,100 yen and the Super Mushroom Pizza Bowl with Mushroom Tomato Sauce for 1,600 yen. Yoshi's Snack Island has a Green Shell calzone with yakisoba and cheese for 800 yen. Pit Stop sells a Mario Kart Popcorn Bucket for 4,500 yen or a Super Star Popcorn Bucket for 3,800 yen.
Information: Online: usj.co.jp
---
---
---
---