Offbeat Tokyo museum provides parasite insights
By
Stars and Stripes
June 30, 2022
---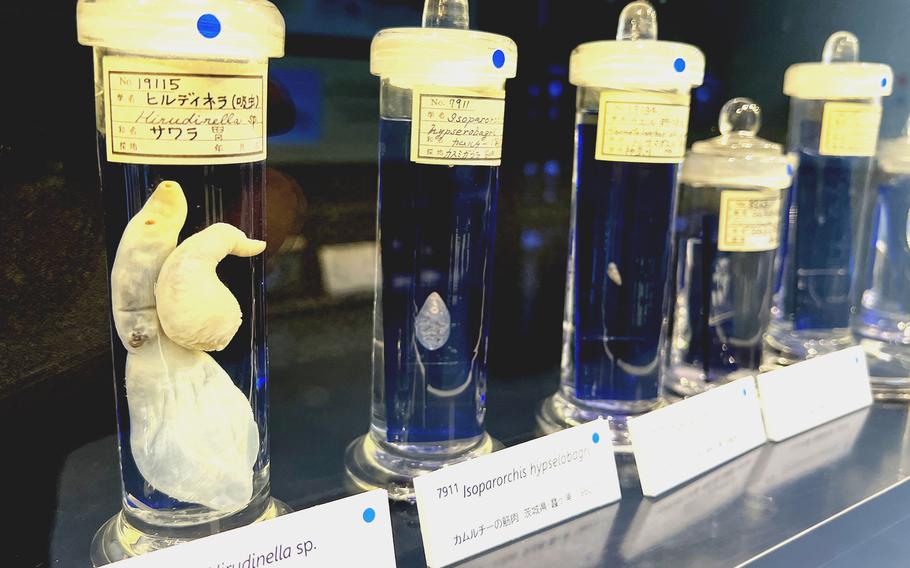 A small building in the Meguro ward in central Tokyo seems unassuming from without, but within it's filled with odd exhibits that are definitely not for the squeamish.
The Meguro Parasitological Museum is a private research facility specializing in parasitology, the study of parasitic organisms. The offbeat museum consists of two floors containing 300 specimens of parasites, including species of tapeworms, lice and mites.
The museum is free but accepts donations. All the displays have English text, and it provides a guidebook in English.
The first-floor exhibits, Diversity of Parasites, is filled with displays of different parasitic organisms in jars, some even have accompanying videos and illustrated charts with information on each parasite and the species they use as hosts.
Guests can also learn about the life cycle of a parasite through illustrations. One display shows that adult parasites produce large amounts of eggs and larvae, and that some species can even reproduce asexually. One display explained that parasites evolve to exploit their hosts. Some parasites can even manipulate the host's behavior to transfer the parasite from the sick host to a new, healthy and stronger host.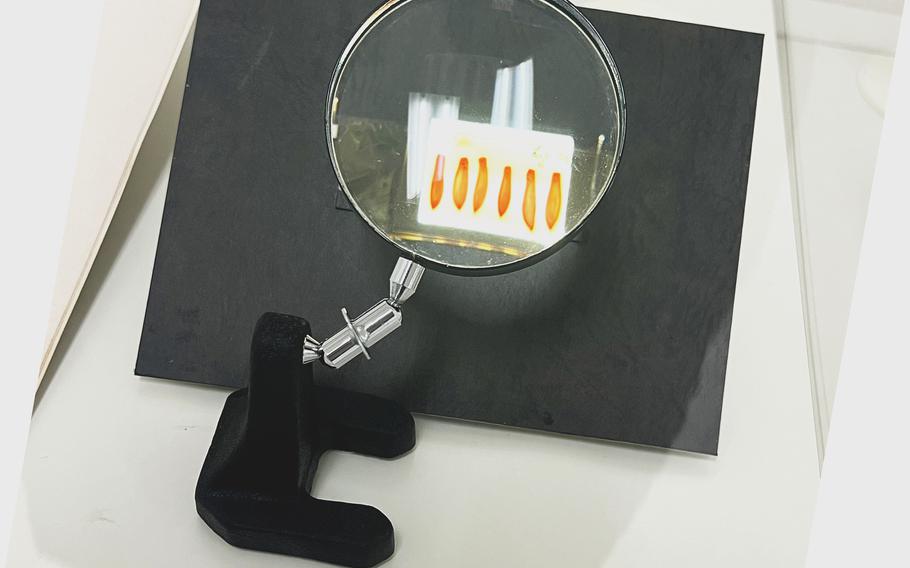 Another display showed the diversity of parasites. Though the exact number isn't known, parasites may outnumber host species. 
The second-floor exhibits, Human and Zoonotic Parasites, are even more bizarre and stomach turning. These show the growth parasites are capable of inside their human and animal hosts and the symptoms they can cause. If you are squeamish, definitely stay away from the second floor.
One of the most disturbing exhibits is a display of a 29-foot dibothriocephalus nihonkaiensis, an intestinal tapeworm that was found in a human who had eaten raw salmon three months previously.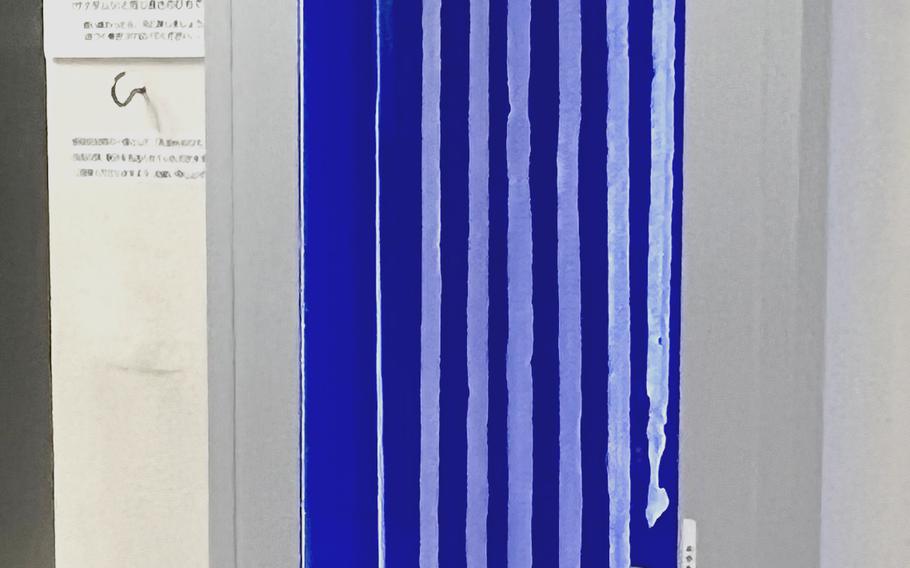 There are also photographic exhibits of how parasites can affect humans, including a display of the wuchereria bancrofi, a type of roundworm that causes the lymphatic vessels to enlarge. That leads to elephantiasis, in which a part of the body becomes very large.
A second-floor exhibit also details the life of the museum founder, Dr. Satoru Kamegai, a medical doctor who researched parasitic diseases. Kamegai used private funds to establish the museum in 1953 to research parasitology and to educate the public. The museum has been operating for 65 years as a nonprofit, charitable organization.
In the gift shop visitors will find souvenirs of their favorite parasites, including keychains or T-shirts with parasite photos for 2,500 to 4,000 yen or $18.52 to $29.63.
They also sell parasite tote bags for 2,000 yen or $14.82. Books are also available on a variety of different species.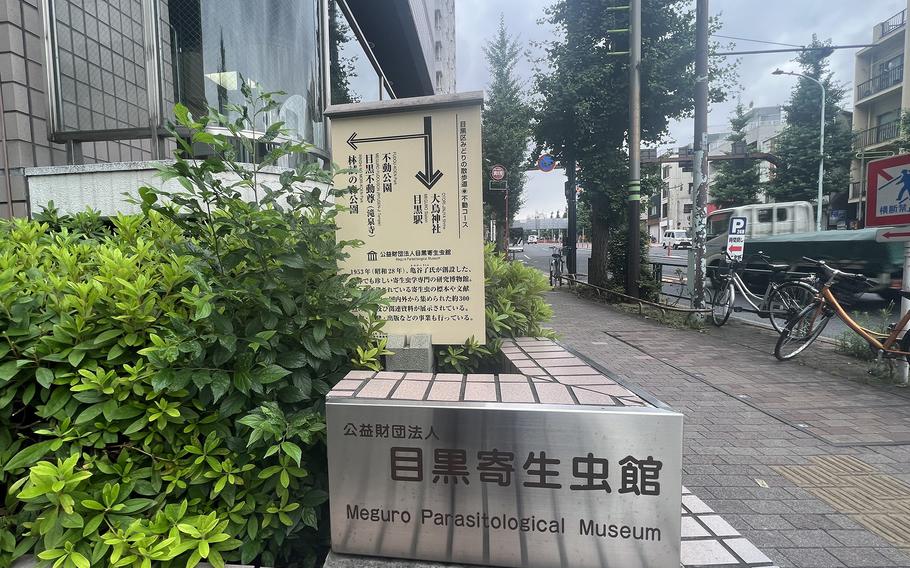 ON THE QT
Directions: The Meguro Parasitological Museum, 153-0064 4-1-1 Shimomeguro, Meguro-ku, Tokyo; a 13-minute walk from Meguro Station
Times: Open 10 a.m. to 5 p.m. Wednesday to Sunday
Costs: Admission is free, donations accepted
Food: The surrounding area has plenty of dining options
Information: Online: kiseichu.org
---
---
---
---