Weta Workshop Experience in New Zealand brings 'Lord of the Rings' to life
By
Stars and Stripes
June 9, 2022
---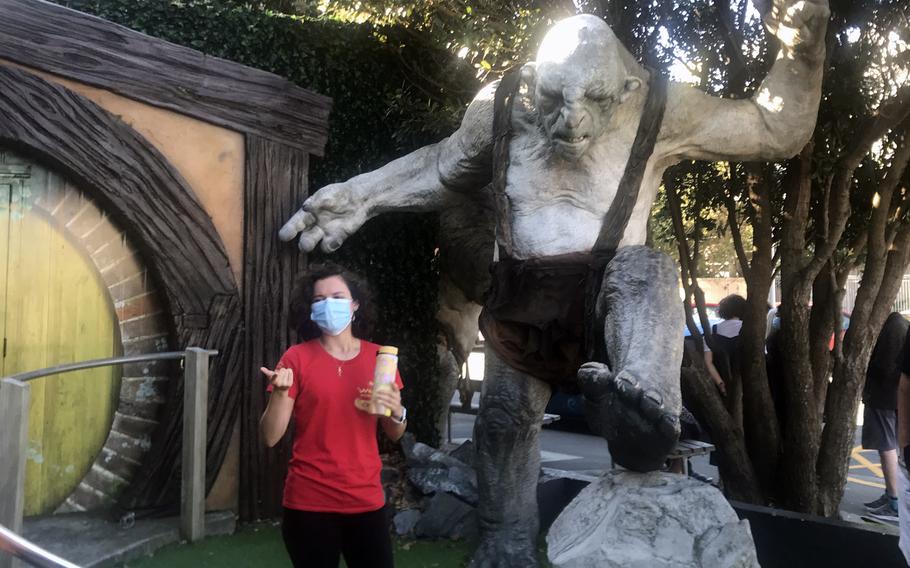 Now that New Zealand has loosened its pandemic travel restrictions to admit tourists from select nations again, a visit to the workshops that brought Middle-earth to life is no longer a far-off fantasy.
The armor, weapons and costumes for the "Lord of the Rings" films were made at facilities just outside the New Zealand capital and make a great day trip for those visiting the country.
The trilogy adapted from J.R.R. Tolkien's fantasy novels was filmed in New Zealand from 1999-2000.
The movies are among the most popular of all time and won 17 Academy Awards. The series' final installment – "Lord of the Rings: The Return of the King" – won best picture while filmmaker Peter Jackson took the best director prize at the 2004 Oscars.
Visitors to New Zealand are surrounded by the spectacular scenery that stood in for Middle-earth in the films, but if they want an in-depth look at the physical effects that transformed actors and landscapes into a fantasy world, the Weta Workshop is the place.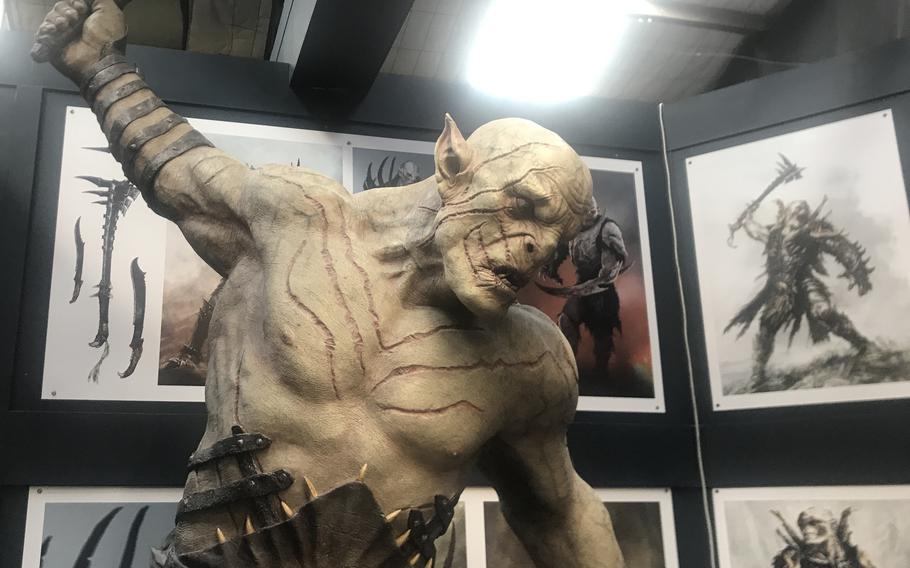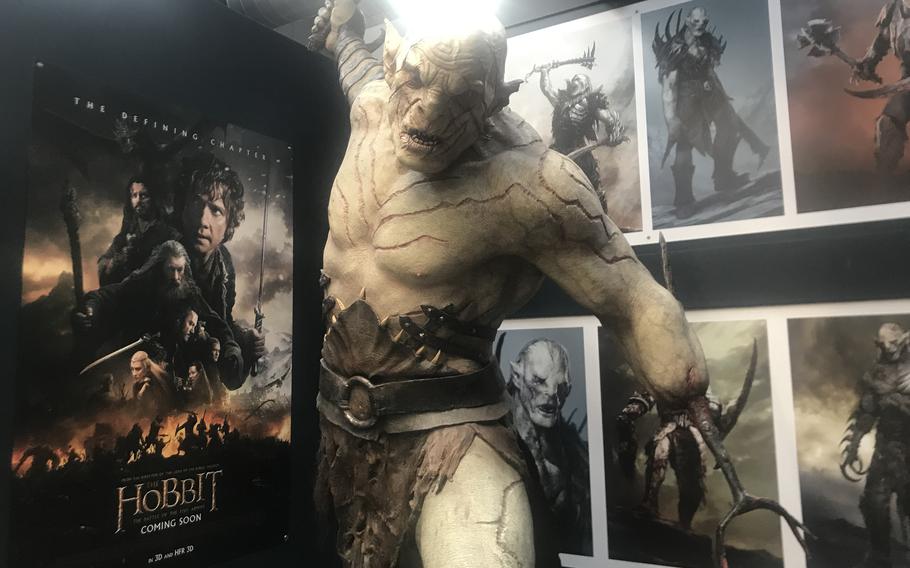 The facility fills several warehouses a stone's throw from the capital's airport in the suburb of Miramar.
The first clues that you're somewhere special are a pair of armored dwarf statues guarding the entrance to a parking garage. A giant ogre-like creature stands over a mock-up of a Hobbit house near the workshop's front door. It's the perfect spot to snap some photos before heading inside.
If you want a souvenir, there's a Weta Cave gift shop with hundreds of "Lord of the Rings," science fiction and fantasy figurines, T-shirts, hats, books and jewelry, including rings, on sale. There are even replicas of weapons used in the films. A large broadsword can be purchased for just over $600.
A tour guide will escort your group into backrooms where screens show special effects scenes from the movies.
A wall features posters for dozens of films and TV shows that Weta has worked on. The earliest are Peter Jackson movies such as "Meet the Feebles" (1989) and "Brain Dead" (1992). The workshop helped out on television shows such as "Xena: Warrior Princess" and big-budget movies such as "Blade Runner 2049," "Dune" and "Thor: Ragnarok" as well as "The Hobbit" prequels to "Lord of the Rings."
Props such as rubber masks, fake guns, bows and arrows, helmets, space suits and robots that featured in some of the films are on display.
The largest item is a dune buggy built for a live-action version of the video game Halo that never made it to screen. A mannequin resembling "Jurassic Park" star Sam Neill sits in the driver's seat.
The tour guide shows you how artists fashion plastic armor from foam molds before applying multiple paint layers and scuffing it up to make it look battle worn. Visitors are allowed to hold and even wear plastic helmets – human-sized versions of those worn by Middle-earth dwarf warriors.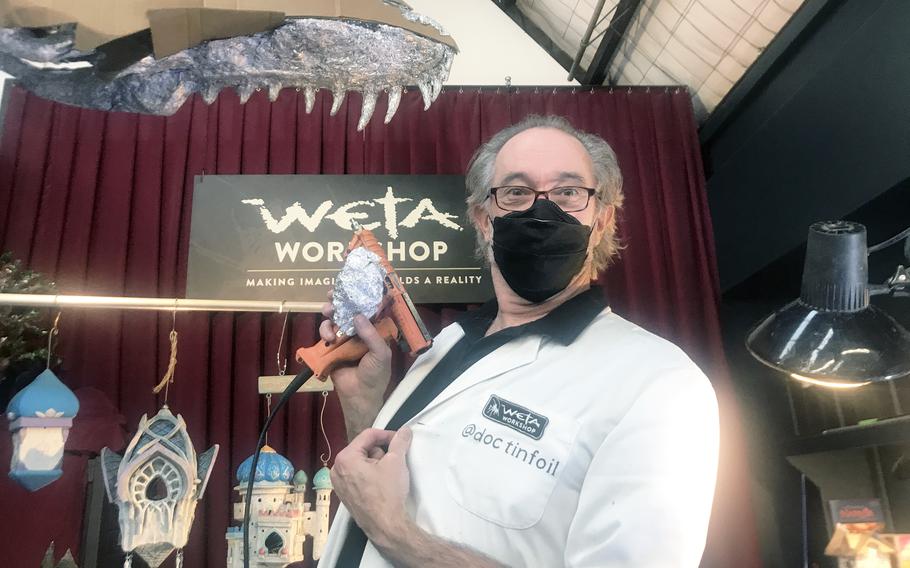 A hands-on section allows visitors to touch everything from mechanical heads and arms to fake eyeballs and random parts used to make movie props.
You can peer through windows into work areas where a swordsmith is crafting weapons and a machine is cutting molds to make plastic props.
Visitors can wield the fake weapons. Some swords are made of rubber or aluminum to make them safer for mock combat, according to the tour guide.
A demonstration by a craftsman shows visitors how to make all kinds of realistic props, from shells to skulls, using cardboard and tinfoil.
Part of the tour happens in a separate warehouse filled with sets used in a 2015-2020 reboot of the 1966 "Thunderbirds Are Go" television puppet series.
The sets include the Thunderbirds' island base and various buildings and spaceship launch facilities crafted from household items such as lemon squeezers and computer circuit boards.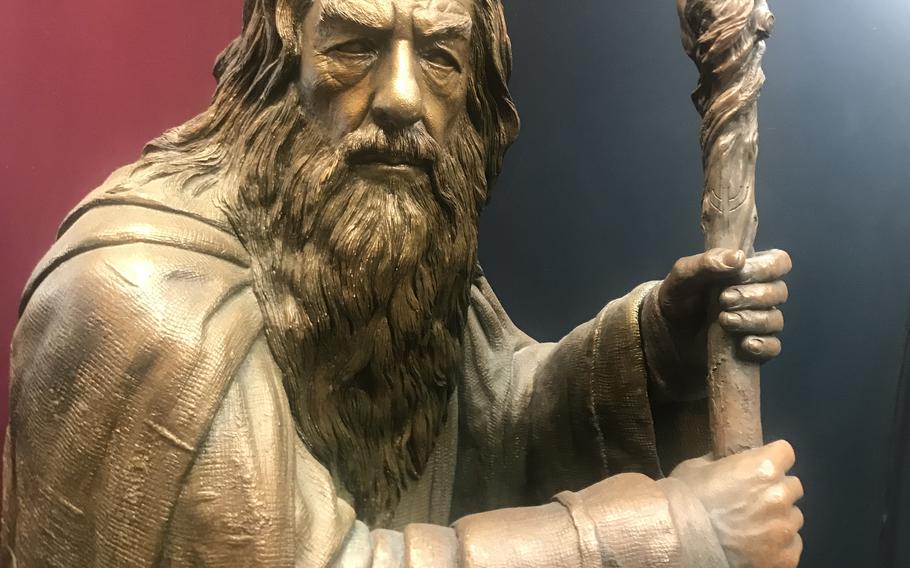 ON THE QT
Directions: Camperdown Road and Weka Street, Miramar, Wellington, New Zealand 6022
Times: 9:30 a.m. to 4:30 p.m. every day except Tuesday
Costs: The Weta Workshop Experience costs $31 . For another $25, ride to and from central Wellington, a shuttle bus stop opposite the Amora Hotel, 145 Wakefield St. The Full Experience ($92) gets you a workshop tour and lunch at the Karaka café on Wellington's waterfront.
Dress: Casual
Information: tours.wetaworkshop.com/wellington/tours
---
---
---
---