Learn the art and craft of bonsai in a Japanese neighborhood devoted to them
By
Stars and Stripes
May 12, 2022
---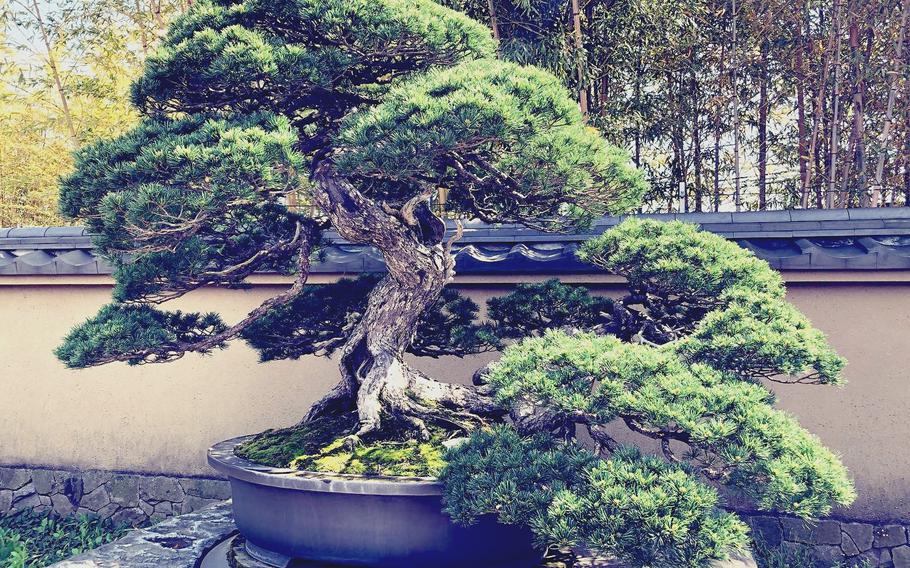 Bonsai trees are a wonder of nature bent by the hand of man.
But before your love for these works of living art prompt you to plunk down some yen and take one or three home, take note. This small living thing is more like a pet than a plant; kept correctly it will become a big living thing and outlive you. By a longshot.
For a crash course on the history, nomenclature and sheer beauty of bonsai, a trip to the Omiya Bonsai Village in Saitama prefecture, just north of central Tokyo, should be first on the to-do list.
The village is the historic remnant of what was once about 30 bonsai gardeners who moved their nurseries from crowded Tokyo into a neighborhood in Omiya after the 1923 earthquake leveled much of the capital city.
Today, only six of the many original gardens remain, along with the Omiya Bonsai Art Museum in the same neighborhood. The museum is a handy starting point for a stroll to the remaining gardens and nurseries.
Admission is just $2.40 and includes explanatory pamphlets in English. The exhibits are also signed in English, too. The tour starts with a short stroll through a gallery that explains the two basic types and many styles of bonsai and the terminology that goes along with creating them.
By the end of your tour, you'll know a shohaku from a zoki and a moyo-gi from a yose-ue.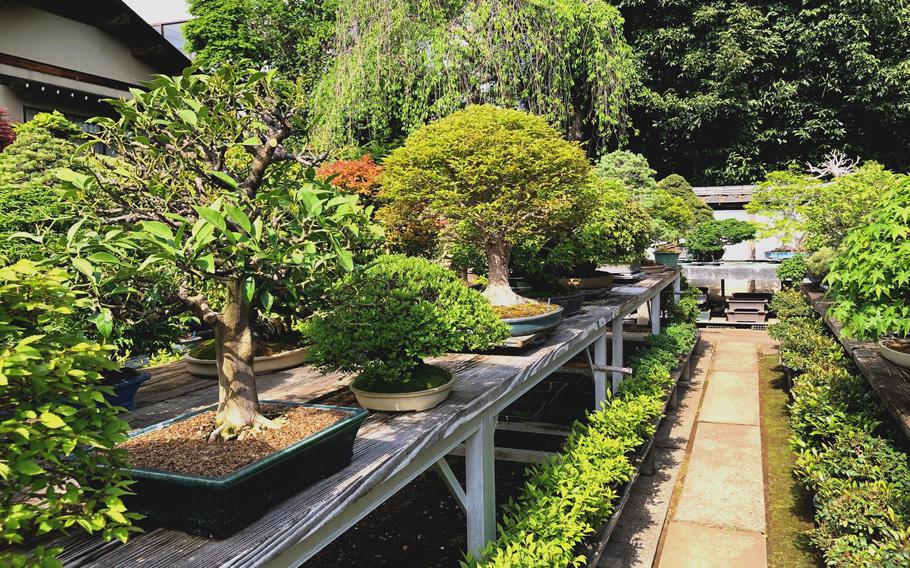 Next, a short hallway deconstructs the specific manner in which bonsai are properly displayed, according to Japanese custom. A third gallery has exhibits on the history of bonsai and how their styles and displays have changed from their origins centuries ago.
That all leads to the courtyard, where about 70 pots are displayed. Some of Japan's best examples of bonsai, and some of the most awe inspiring, are found here.
The display changes according to the seasons. A visit in April found an 800-year-old juniper; another old-timer, the Blue Dragon, a coniferous giant whose twisted trunk and mane-like needles suggest its namesake; and the 500-year-old pride of the garden, a glorious pine that epitomizes the craft. Plants are available in the nursery in the lot behind the museum.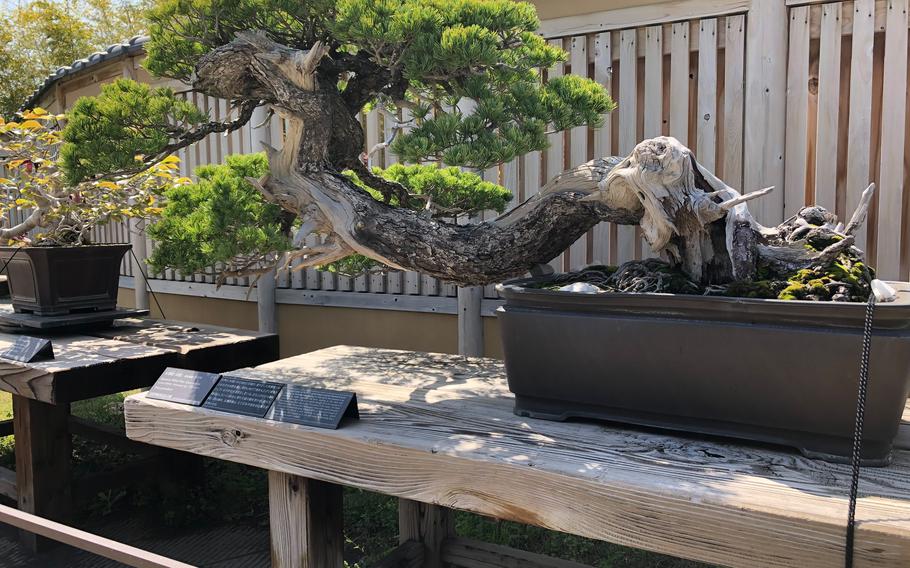 The trip is not complete without a walking tour of the remaining private gardens nearby. Placarded maps are erected along the street in the village area, and guides are available at the museum. Most of these charge an admission and have their own displays, along with a nursery with plants for sale. One site is an old Japanese-style home turned to use as a place to rest and have a drink.
I wound up my tour at Fuyoen, a nursery near the Omiya-koen Station, where row after row of plants are lined up for inspection. Many were mature trees, but one section was filled with "starter kits," smaller trees that retailed for as little as 20,000 yen, cash only, the keeper explained. It's no small investment and I'm not talking about yen.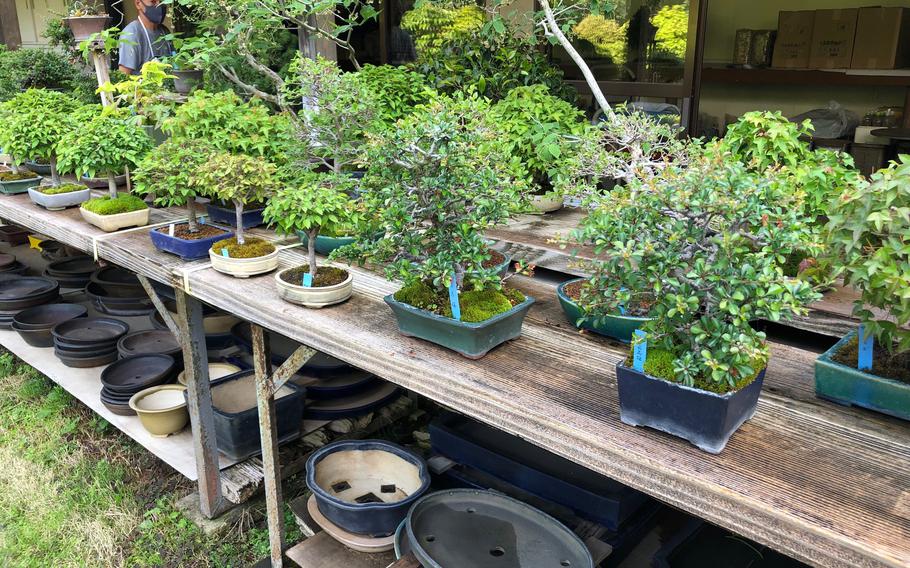 Bonsai trees require repotting as their roots outgrow their pots. Trimming the roots and branches in a careful but aesthetically pleasing manner are part of the responsibilities. A host of paraphernalia is also required, from pruning shears to peculiarly designed watering cans.
Bear in mind, too, that the bonsai tree you purchase in Japan is probably not going back with you to the United States. U.S. Agriculture Department regulations generally prohibit importation of bonsai because of the risk of unwanted organisms in their soil.
So go forth to Omiya, enjoy the tour and take plenty of photographs.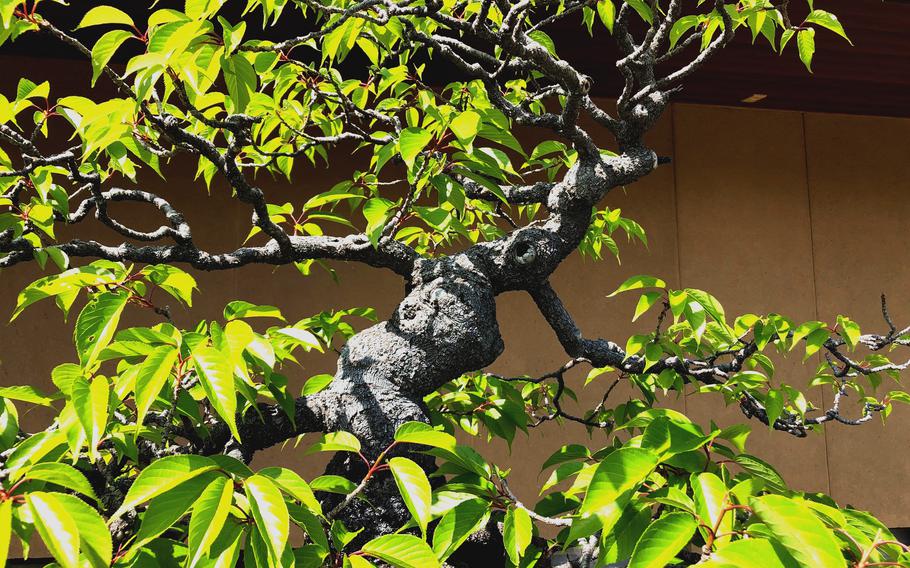 ON THE QT
Location: Omiya Bonsai Art Museum, 2−24−3 Saitama, Kita Ward, Torocho 331-0804
Directions: By rail on the Shonan-Shinjuku Line from Shinjuku to Toro Station and a 10-minute walk from there. The bonsai village nurseries begin less than 10 minutes from the museum. For motorists, set your directional devices to the Independent Human Resources Development Center, Saitama City, Kita Ward, Toro-chou, 2-24-1, which will guide you to the building next to the museum. Parking is available behind the museum.
Hours: 9 a.m. to 4:30 p.m., March to October; 9 a.m. to 4 p.m., November to February. Last admission is 30 minutes before closing. Closed Thursday.
Costs: 310 yen admission; receptionists may speak English
Food: Plenty of restaurants to choose from along the street near the Omiya-koen Station, where the walk will lead.
Information: 048-780-2091; www.bonsai-art-museum.jp/en/access/
---
---
---
---