Okinawa's Mount Katsuu could be the most challenging climb on the island
By
Stars and Stripes
April 28, 2022
---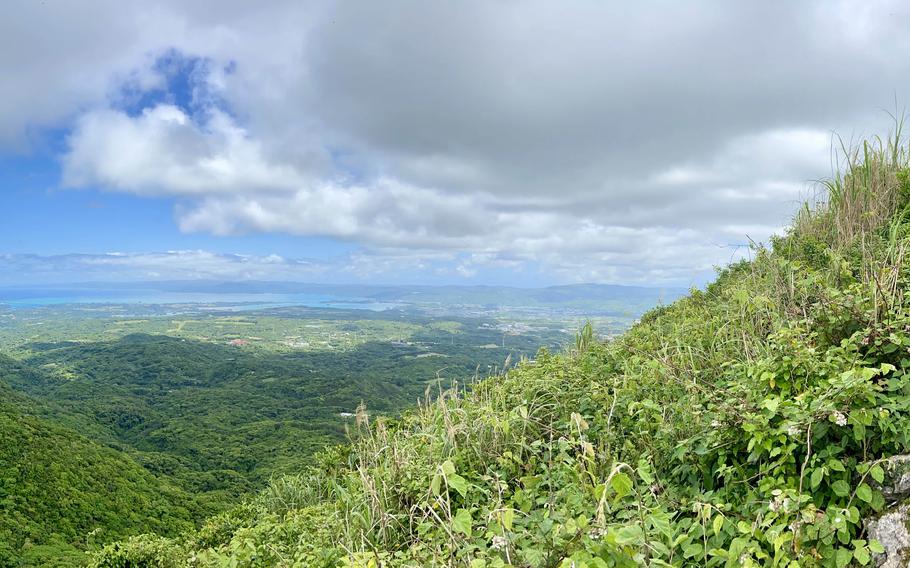 The hike up Okinawa's Mount Katsuu, or Katsuu-dake, is a short distance but is not to be taken lightly.
The path is a rugged, sometimes hand-over-hand uphill trek through an enchanting and encapsulating forest. It could be the most challenging short-distance hike you've ever set foot to.
Mount Katsuu is part of the mountain range on the Motobu Peninsula that runs across Katsuyama village and the city of Nago and is a nostalgic wilderness escape from the contemporary atmosphere of the American bases on Okinawa.
I reached the Mount Katsuu trailhead in one hour. Parking is available in a gravel lot.
The trail immediately begins with an escalating ascent into the wild. Most of my journey took me through an engulfing forest of towering trees; their thick roots seemed woven together and their canopies provided complete shade from the sun.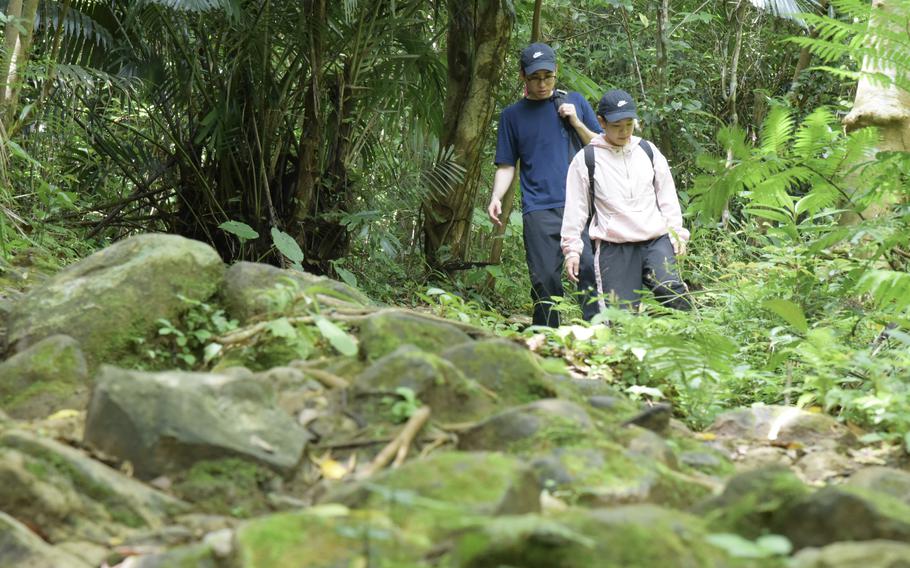 Thirty minutes into the climb, the ground leveled and the trail began to wind over protruding rocks, roots and mud. From there, the top of Katsuu was only a 45-degree scramble away. At the summit, which has an elevation of 1,483 feet, I had a superb 360-degree view of Okinawa's emerald-blue sea and lush, green hills.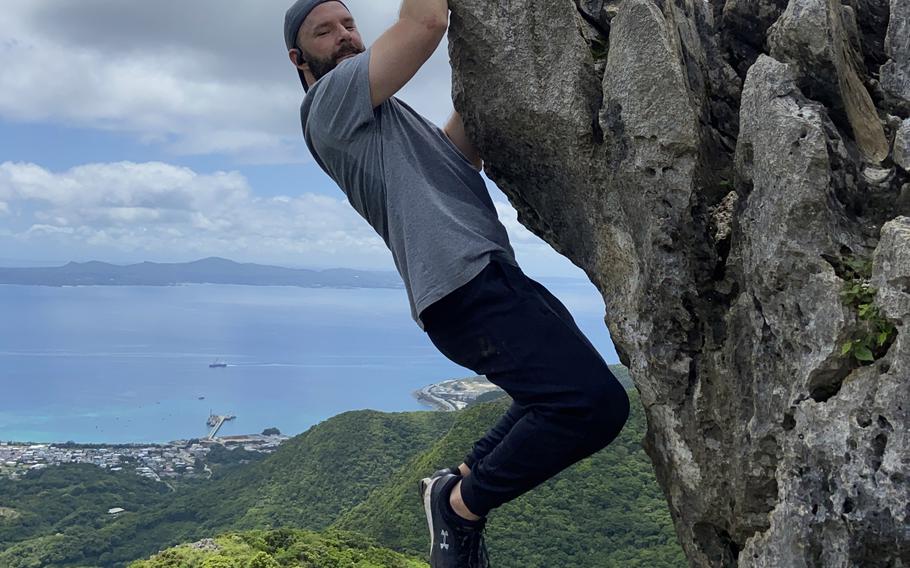 Just past the summit is a giant projecting rock you can hang from. If photographed at the right angle, it gives the illusion that you are hanging from a dangerous height – perfect for Instagram, Facebook or TikTok.
I continued past the social media-famous rock and eventually arrived at a three-way fork. The path leading right eventually dead ends into overgrowth. The left-leading path looks even more intimidating. It leads to another peak then descends through coral cliffs. I decided to turn around and head back down the trail.
The trek downhill was even trickier than my ascent. More than once the slick rocks and mud caused me to fall backward.
Although a challenging hike, I enjoyed the many colorful butterflies I saw on the trail, and the scenic view of Okinawa at the summit made it worthwhile. Families with young children may want to skip this hike as the path is extremely slick. Depending on your pace and skill level, the hike takes less than one hour. I would not suggest getting too competitive on Katsuu-dake. The terrain is always slippery – no rain required.
If you're up for a workout, be sure to wear good hiking shoes and bring bug spray.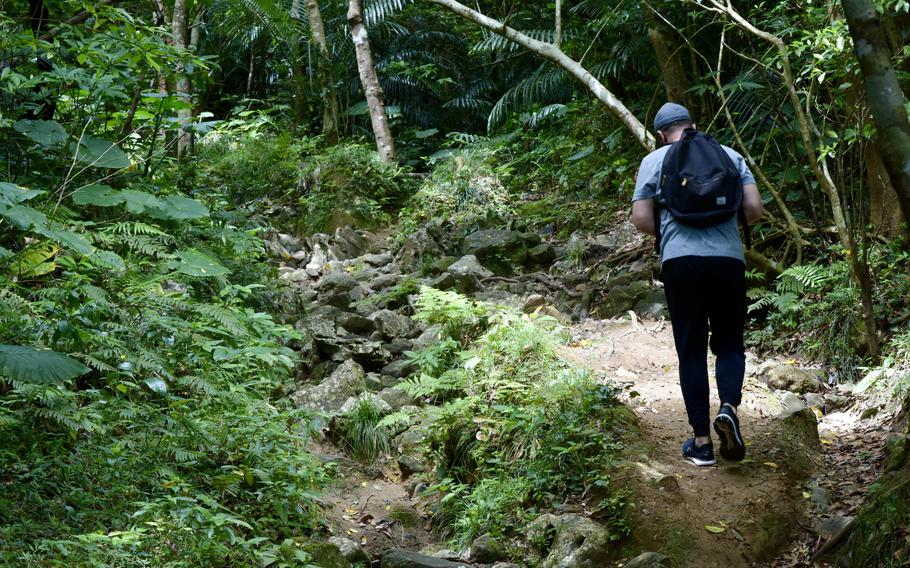 ON THE QT
Location: Mount Katsuu, Motobu Peninsula, Okinawa
Directions: From the Okinawa Expressway, go north to Nago.
Hours: Check sunset time and weather forecast on the day of your trip.
Costs: No admission fees. Parking is free.
Food: Base Camp is off the main road and has a limited cafe menu and a supply of cold drinks.
Information: Online: mapitokinawa.com/2012/12/katsuu-dake.html
---
---
---
---