Spend a day on the Japanese island kingdom of cats
By
Stars and Stripes
March 31, 2022
---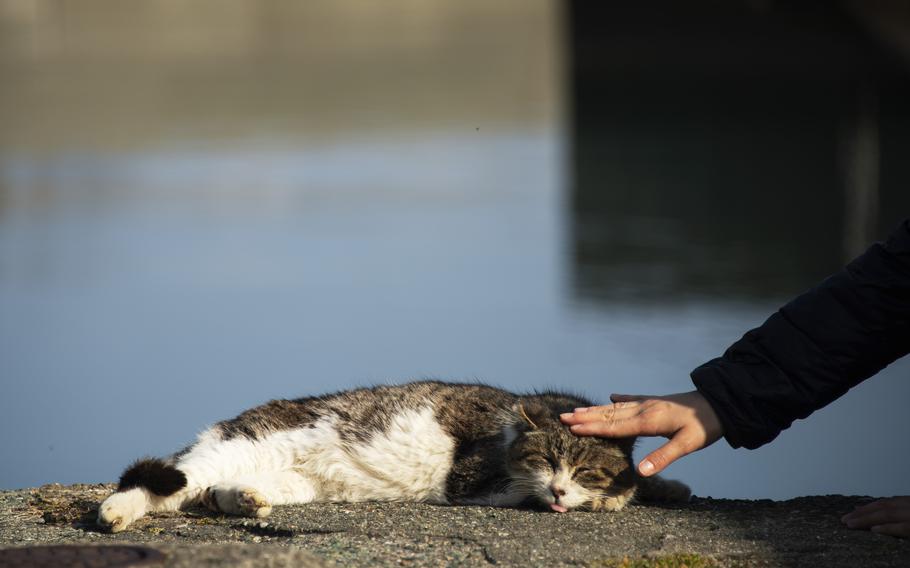 On a small island off the coast of Ehime prefecture on Shikoku is a small island where cats clearly rule.
Approximately 200 semi-feral cats live on Aoshima, according to Nippon News. The feline population makes a likely attraction for cat lovers who come just to interact with them. The fishing village imported cats to keep the rodent population at bay, according to lore. Eventually the human population declined to the point where it's outnumbered by their cats.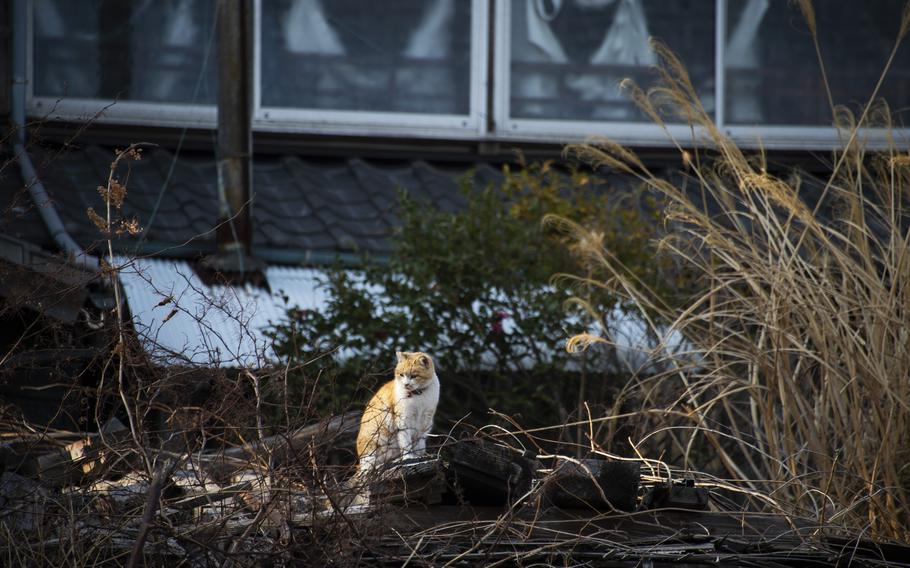 Stepping off the ferry, you'll notice blue lines on the pavement that will guide you to the areas designated for feeding and playing with the cats. Several benches are set aside for visitors, provided the cats haven't already claimed them.
You'll make plenty of new friends if you remember to pack plenty of cat food on your trip. I brought several different cans of cat food with me; it was a big hit. There are no restaurants or vending machines on the island, so pack a lunch and drinks for yourself.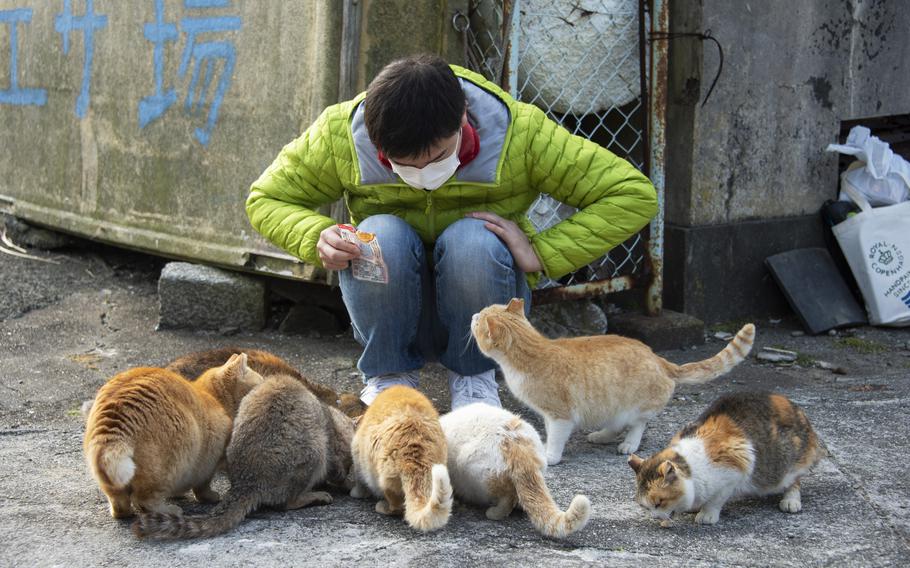 To reach Aoshima, take the ferry from Nagahama town on Shikoku, one of Japan's four main islands. Free parking is available in a lot near the Nagahama ferry dock, which is also a five-minute walk from the Iyo-Nagahama Station.
The ferry schedule allows visitors two options for day trips to Aoshima. The first boat leaves at 8 a.m., which allows about seven hours on the island; a 2:30 p.m. boat will give you about an hour before boarding time for the last ferry of the day, which departs for Nagahama at 4:15 p.m.
If the 40-minute ferry ride is full in the morning no tickets will be offered for the afternoon ferry.
A round-trip ticket costs 1,400 yen, about $11.90 per adult and 350 yen, about $5.95, per child. Don't miss the last ferry; no overnight lodging is available on Aoshima. If the weather is too rough for passage, ferry service may be suspended.
If you plan on staying for the whole day, there are some other activities on the island. A hike on the back part of the island will take a few hours to complete. Bring some fishing gear and drop a line from the pier; horse mackerel are commonly caught here.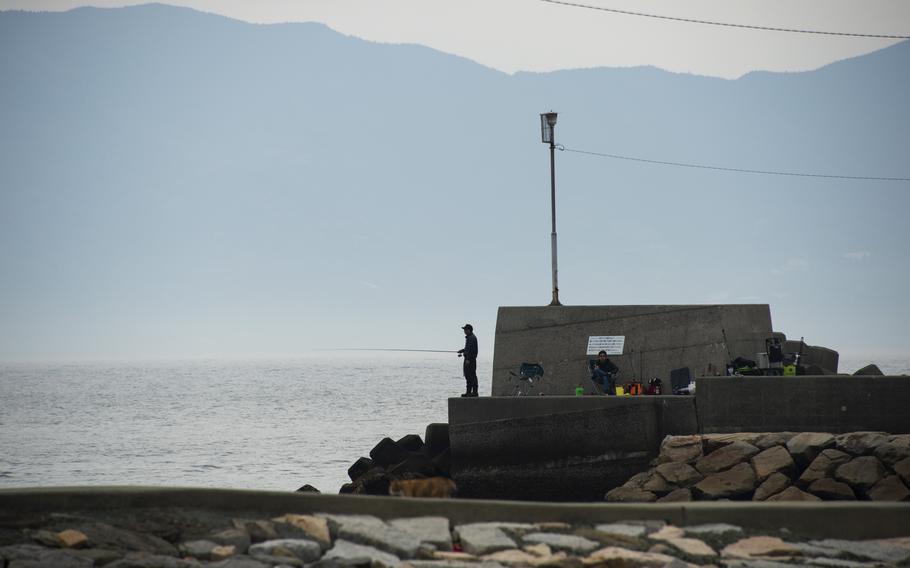 You could share your day's catch with the cats; I'm sure they would appreciate it. There is also a small stone beach where you can swim. 
A small building next to the ferry dock has public restrooms. A metal cabinet there has drawers full of cat toys for visitors to entertain the cats. Visitors also deposit surplus cat food there.
ON THE QT
Location: Aoshima, a small island of the coast of Shikoku
Directions: Aoshima Ferry location - 1030−3 Nagahama, Ozu, Ehime 799-3401; free parking at  1030-16 Nagahama, Ozu, Ehime 795-0000
Hours: 8 a.m. and 2:30 p.m. departures from Nagahama
Costs: Round-trip ferry tickets cost $11.90 adult and $5.95 children
Food: None
Information: Online: www.city.ozu.ehime.jp/soshiki/nagahamash/0375.html
---
---
---
---