A Japanese city is wooing visitors with its 'Meat Tourism' campaign
By
Stars and Stripes
February 10, 2022
---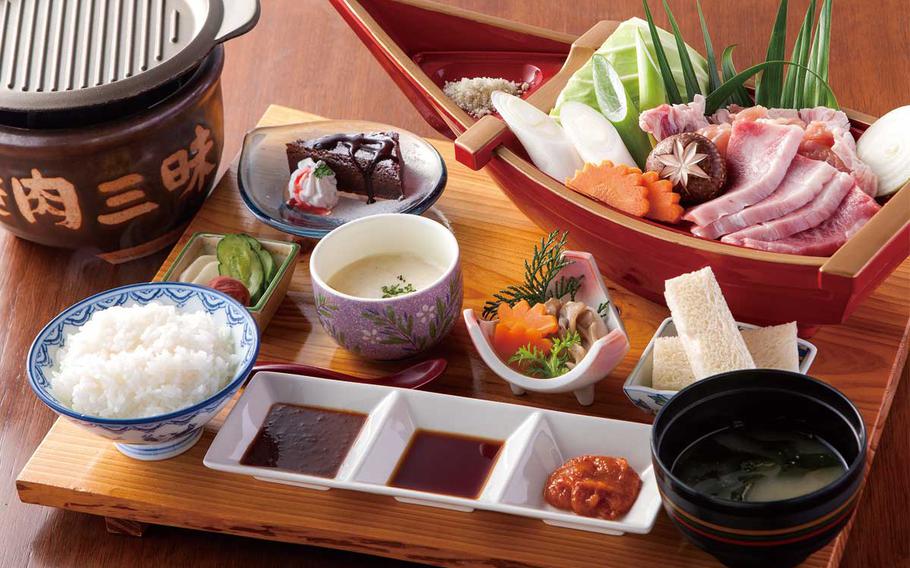 Marketing that aims to draw tourists to a rural spot on the southern Japanese island of Kyushu seems perfectly pitched to entice hungry American service members.
Miyakonojo in Miyazaki prefecture is at the center of a region that ranks at the top of the country's beef, pork and chicken production.
Home to 160,000, the city is surrounded by volcanoes and fertile farmland where cattle, swine and chicken are raised.
Local officials boast that meat from the area has won multiple prizes in Japan's "Wagyu Olympics," where some of the nation's top beef is judged every five years.
Proud locals want visitors to taste what the region has to offer and are promoting it with a campaign they call "Meat Tourism." You can see it online at meat-tourism.jp/en.
The goal is for visitors to eat meat while they meet and drink shochu, a locally made alcoholic beverage. The campaign's symbol is a smiley face whose mouth is made of a fork connected to an airplane with the slogan: "meat … meet."
The campaign's website includes information on restaurants serving meat dishes, shochu distilleries and other tourism experiences.
Dozens of local eateries are part of the campaign, including Tokiwa-so, where a recent press tour stopped to eat yakiniku, or grilled meat, in a large hall surrounded by lush countryside and a tranquil pond.
For lunch we had the yakiniku zanmai for 1,650 yen (about $14.30), which includes beef, pork and chicken served with mushrooms on a boat-shaped platter.
Diners cook the meat themselves on a grill heated by a small candle.
This is a stop right on carnivore alley. Along with the meat you get rice, miso soup and vegetable side dishes. There are three types of sauce to dip your fried meat, but I also liked adding a dash of salt left at one end of the meat boat.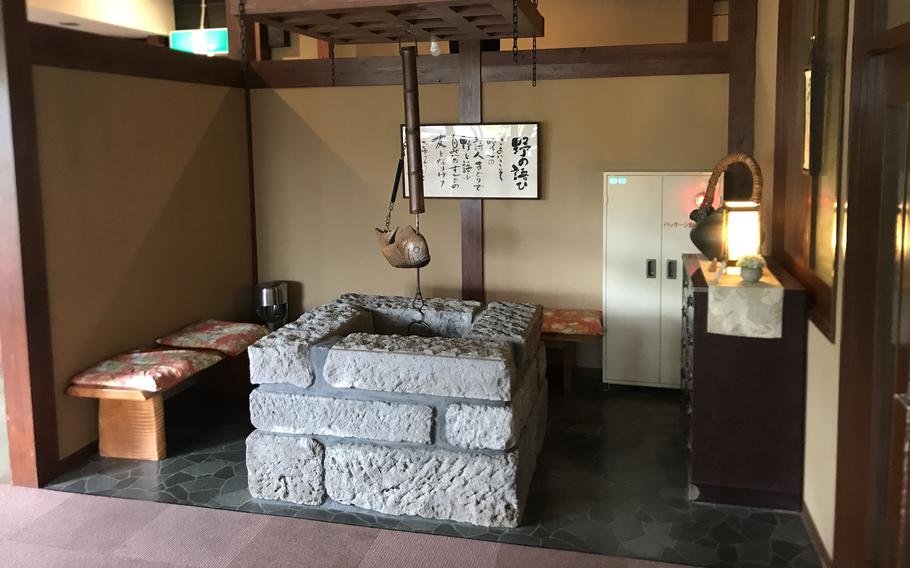 ON THE QT
Location: Tokiwa-so is at 2455-2 Nakagirishima, Yamada-cho, Miyakonojo City, Miyazaki
Hours: Lunch 11 a.m. to 3 p.m.; dinner 5 p.m. to 9.30 p.m. Closed Tuesdays.
Costs: About $14.30 for lunch
Information: Phone: 0986-64-3876; Online: tokiwaso-kirishima.com/restaurant.html
---
---
---
---