Take a tasting tour of Japanese shochu distilleries in Miyazaki prefecture
by
Seth Robson
Stars and Stripes
November 26, 2021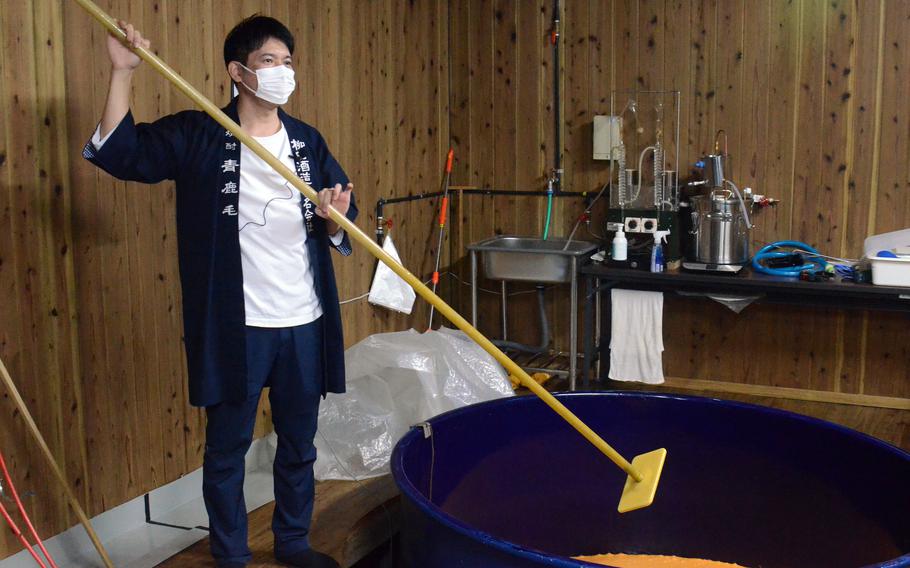 Many who've spent time in South Korea have enjoyed soju, a liquor mostly made from ethanol that's fueled more than its share of big weekends on the peninsula.
Japan has its own version, known as shochu, that's been distilled in small, family-owned operations for generations.
Miyazaki prefecture, on Japan's southern island of Kyushu, is the perfect place to enjoy locally made shochu. A recent press tour stopped at four distilleries to see how the beverage is made.
The first stop was the Yanagita Distillery in Miyakonojo City, where we met Tadashi Yanagita, the fifth generation to run the family business.
The distillery has a small lounge where Yanagita poured samples of a few of his products. Each has a distinctive taste with some providing a stronger alcoholic kick and others tickling the mouth like whiskey.
Shochu typically has between 25% and 35% alcohol content. Distilleries sell 1.8-liter bottles for the equivalent of about $20.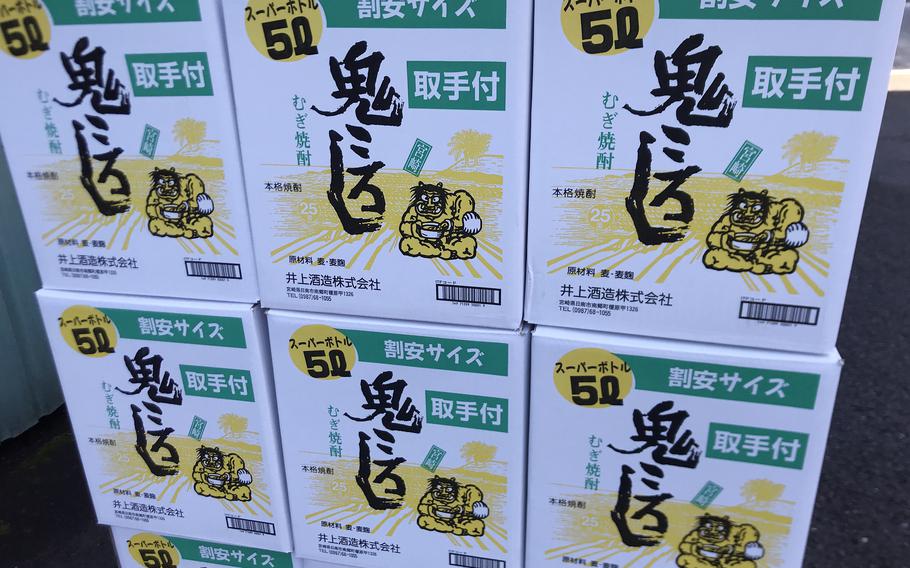 Yanagita uses spring water from the Kirishima Mountains and local rice, barley and sweet potatoes in his products. The region's high temperatures and high humidity are ideal for fermentation, he said.
Also in Miyakonojo, the Watanabe Distillery prides itself on growing its own potatoes, according to chief executive Koichiro Watanabe.
The young shochu maker showed off his factory and spoke about the importance of local microbes in the process of making the alcohol.
Watanabe leaves the windows of his distillery open to allow local flavors to waft in on the wind and proudly shows off the sweet potatoes he grows nearby.
The potatoes are mashed and mixed with yeast before being left to ferment. The mixture is stirred regularly and cooled to stop it overheating before it's fed into a still where alcohol condenses to produce shochu.
In Nichinan City, the Furusawa distillery is operating in ancient buildings that include a bunker built to protect the shochu from Allied bombing during World War II.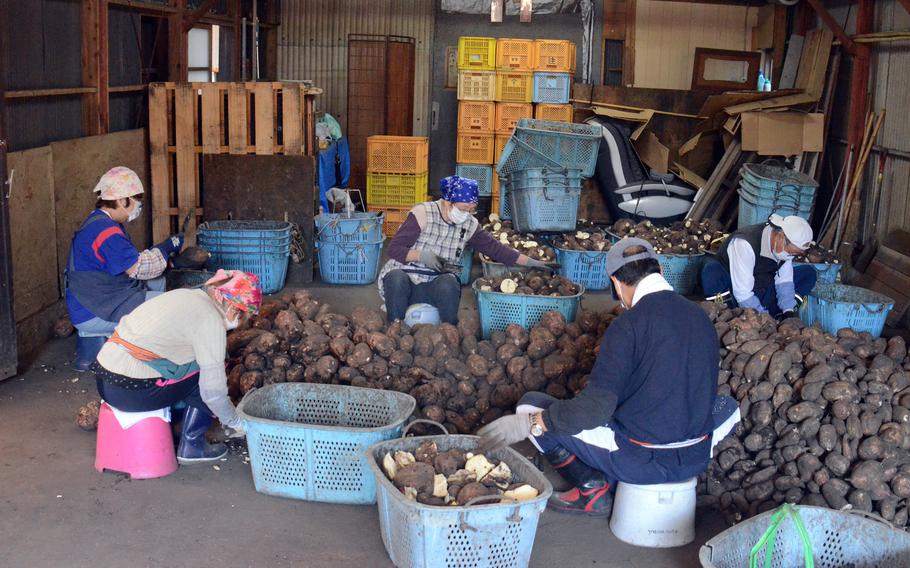 From the street you can watch locals sort potatoes in a shed and see very old ceramic pots used for shochu fermentation.
A drinking area includes a view of a small garden. We tasted four types of shochu there, along with the sort of local fish snacks a Japanese worker might eat with a tipple after work.
The Inoue Shuzo Co. is also in Nichinan. This large shochu factory employs uniformed staff to produce copious quantities of alcohol that's sold all over Japan.
The operation includes a fish farm where sturgeon imported from Russia are raised to produce caviar. If you're willing to splash out about $80 for a small jar, it goes nicely with crackers and a glass of shochu.
You can find plenty of shochu on Japanese supermarket shelves and a mass-produced variety, akin to the Korean soju, is mixed with carbonated fruit juice to make Chu Hai, sold in cans at convenience stories.
But if you want an authentic Japanese shochu experience, it's worth visiting a distillery, and Miyazaki is the perfect place to do that.
robson.seth@stripes.com Twitter: @SethRobson1
---
---
---
---