Potentially deadly delicacy: Try fugu at this fish market in southern Japan
by
Jonathan Snyder
Stars and Stripes
October 21, 2021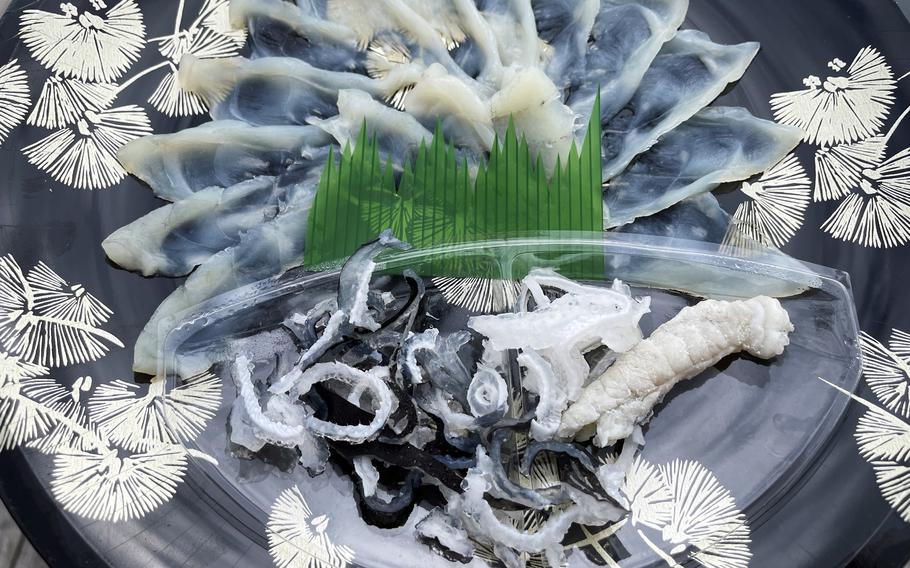 The seaside city of Shimonoseki in southern Japan has a desirable specialty in the culinary world – the potentially deadly delicacy fugu.
Also called blowfish or pufferfish, fugu is available year-round in Shimonoseki, about 90 miles west of Marine Corps Air station Iwakuni. Fugu is so common in the city that it can be purchased ready-to-eat at the local fish market for less than $10.
The Karato Market on the waterfront offers a large variety of ready-to-eat, fresh seafood on weekends and holidays. On weekdays, it's a wholesale market where commercial buyers bid on the catch.
Finding a market stand that sells fugu is not difficult; many will have a decorative sign of the blowfish displayed with the trays of sliced fugu sushi ready to be served.
Good thing, too, because only registered chefs with a special license can prepare fugu dishes. If cut incorrectly, the toxin from the fish can be fatal.
Take a stroll around to look at all the stands. Once you stock up on what you want to eat, just outside the market area next to the river you will find plenty of seating to enjoy your food with nice views.
With the tight regulation of fugu preparation licensing, the chances of fugu poisoning is extremely low, but it's never zero.
Parts of the fugu contain tetrodotoxin, a "rapid and violent" poison, according to a BBC report in 2012. That report said 23 people, mostly anglers who tried to prepare their catch at home, had died after eating fugu in the previous eight years. A 2018 article on Nippon.com cited the Ministry of Health and Welfare and said half of all poisoning deaths in Japan each year are attributable to fugu. The same article said about 50 people are poisoned each year, some fatally.
After I had looked around for about 30 minutes, I purchased a small plate of fugu sushi for about $9. The thinly sliced, white-colored flesh had a delicate taste to it.
If you're planning on stocking up and bringing some food back home with you, I recommend bringing a cooler with some ice in it for the drive home.
I parked at a 572-space garage next to the fish market for a little over five hours, which cost me nearly $12.
It was an enjoyable trip, and I'm glad I was able to live to tell the tale.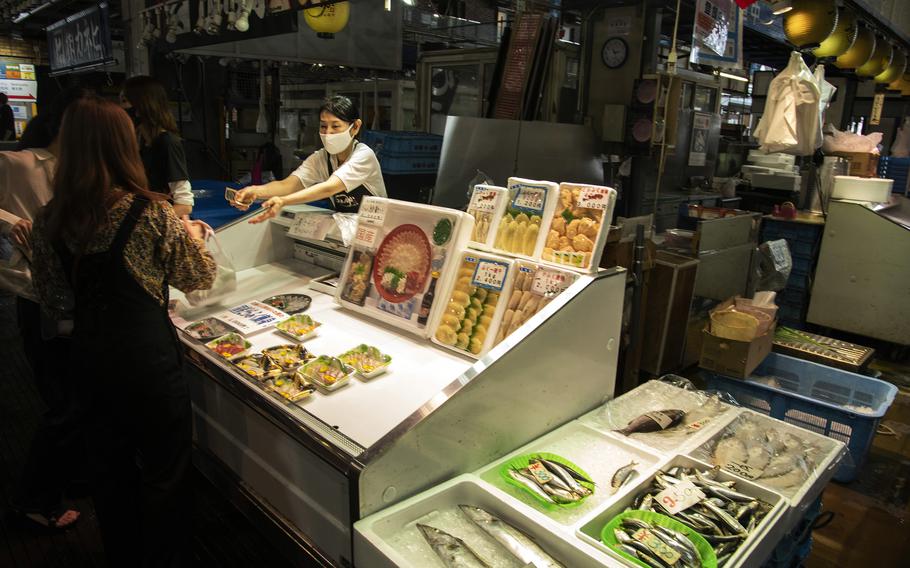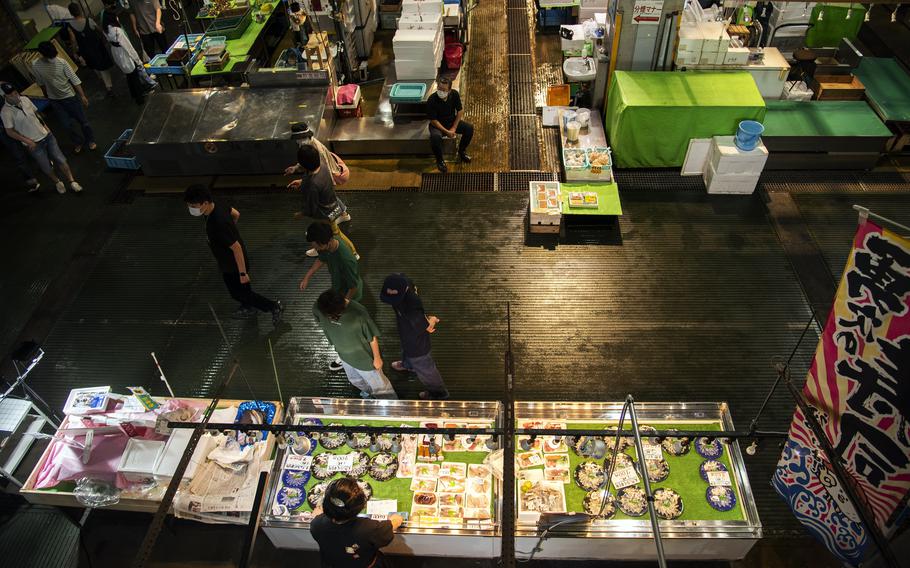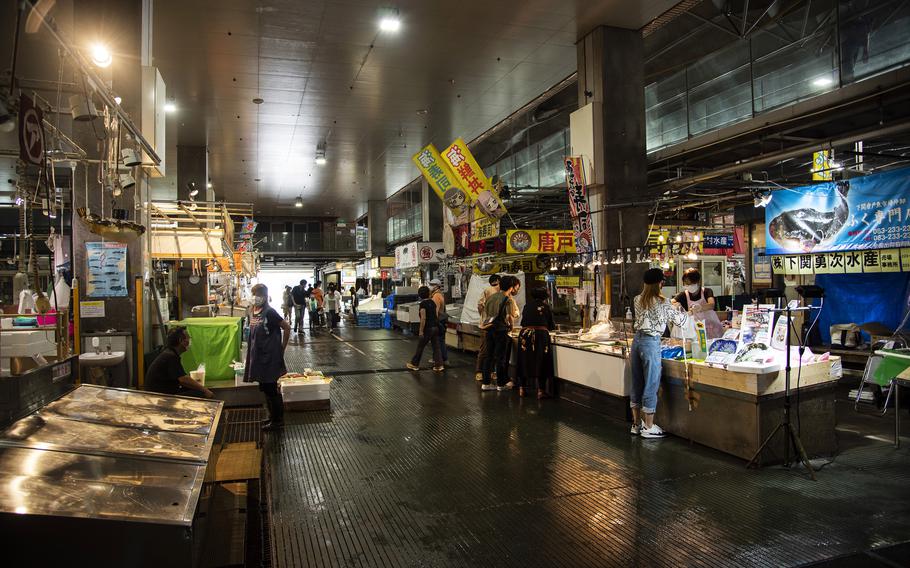 Karato Market
Directions: About 90 miles from Marine Corps Air Station Iwakuni, Japan. 5-50 Karatocho, Shimonoseki, Yamaguchi 750-0005
Times: 5 a.m. to 3 p.m., Monday to Saturday; 8 a.m. to 3 p.m. Sunday
Costs: Entry into the fish market is free.
Food: There is a conveyor-belt sushi restaurant on the upper floor.
Information: Online: karatoichiba.com