Sprawling park in western Tokyo allows you to escape from the mundane
by
Juan King
Stars and Stripes
September 2, 2021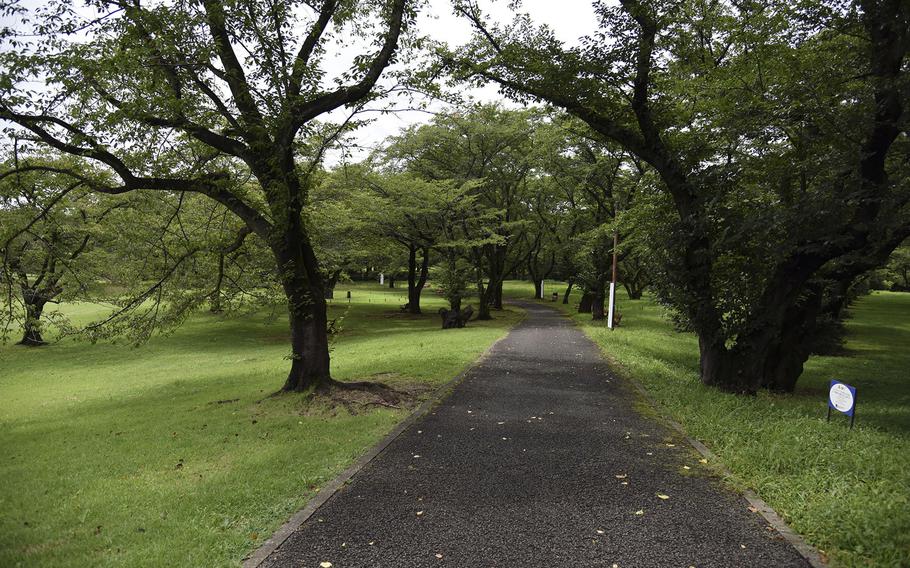 With plenty of space to explore, Showa Memorial Park, a former U.S. military base in western Tokyo, can be a wonderful a place to escape from the mundane.
I entered through the Sunagawa gate, one of four gates that open to this sprawling center city park which offers a plethora of gardens, flowers fields and spaces to play and relax in Tachikawa. Parking in a lot nearby was about $8 for the day.
Just outside the entrance, a snack and gift store offers park information, including do's and don'ts. Strollers are OK, but leave drones, roller skates and radio-controlled vehicles at home. Rental bikes are available at some gates and can be used for up to three hours. Since this was my first trip, I opted to walk instead.
Past the entrance, I found some major greenery and many types of trees, including pine, one of my favorites. The rolling hills and landscape with a touch of Japanese architecture and design are pleasing to the eyes. Wide, paved paths offer plenty of room for walking, running and biking.
There is something for all ages, from the Children's Forest a little west of the Japanese Garden, to the Komorebi farm village that lies to the east of it. The Rainbow Pool, which costs an extra 2,500 yen for adults, 1,400 yen for children and 500 yen for preschoolers, has nine swimming pools to help cool you off from the summer heat. However, many are now closed due to the pandemic.
What stood out the most to me were the patches of solitude that I found within the park. I seemed to have the place to myself for long stretches of time. The coronavirus pandemic has trimmed the usual number of people frequenting the park, which can give the illusion that you are the only one there.
If you are feeling hungry or thirsty during your visit, stop by one of the many food vendors that offer more than enough to keep you going. On my way to the Dragonfly Marsh, I sampled a chocolate cone topped off with green-tea, soft-serve ice cream from a gift and snack shop. I also had lunch at the Lakeside Restaurant, near the Rainbow Pool. It offered Japanese, Chinese and other familiar cuisine.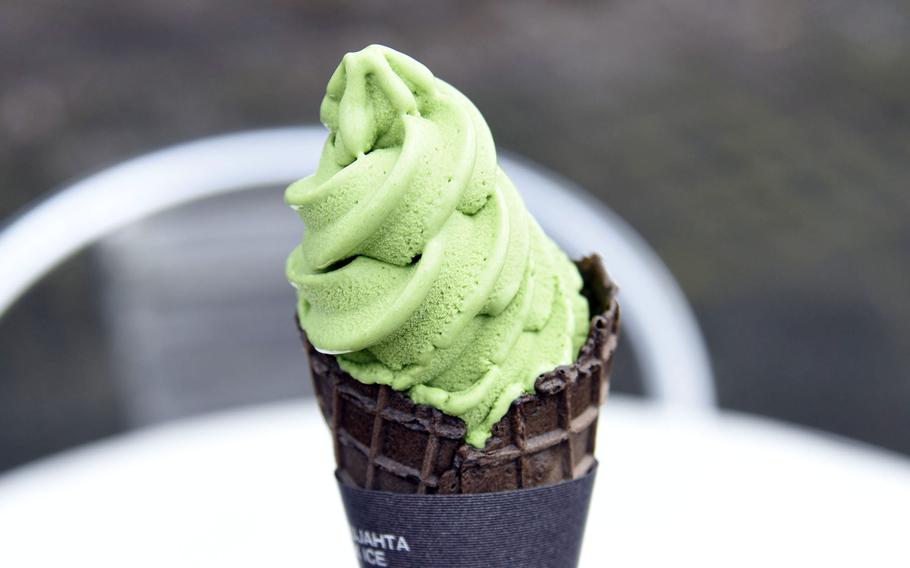 There's also a barbecue garden where, for a fee, you are provided with everything you need for cooking and enjoying a meal in the outdoors.
A tram runs to any destination inside the park, and stations, with benches, are situated in many places.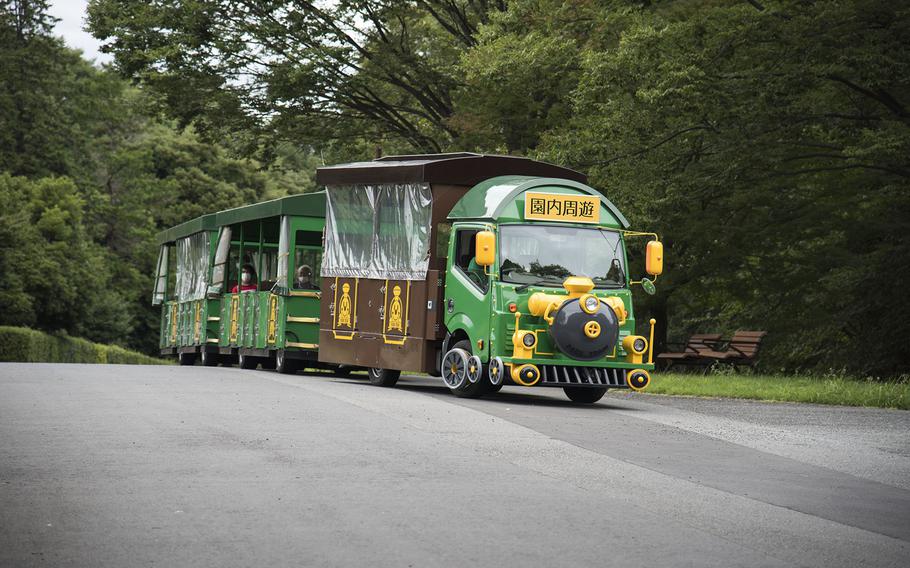 For photographers, this place is a spectacular gem. Photo opportunities are everywhere. The Japanese Garden area alone stands out as one of the top spots for capturing the essence of the park.
I sampled many of the attractions in this vast park during my three hours there, but I left much more behind for another visit.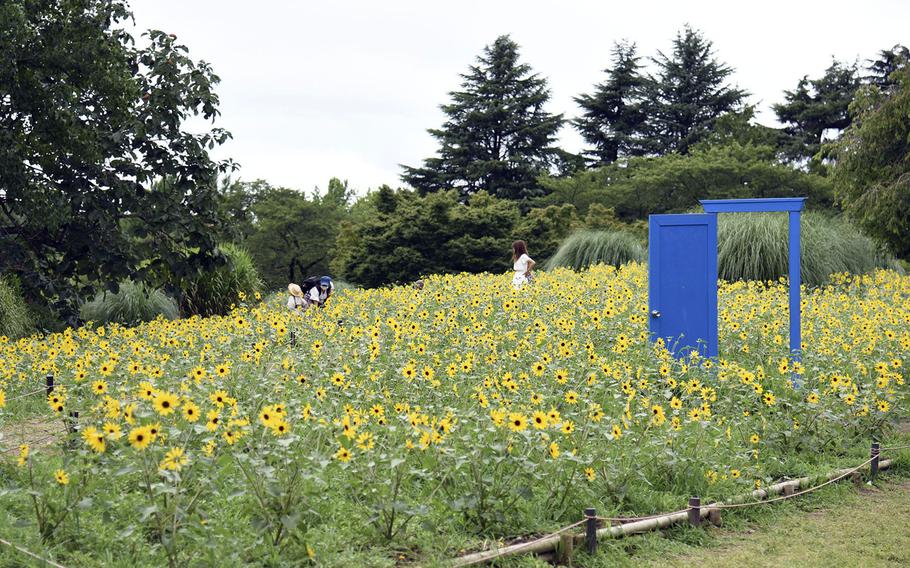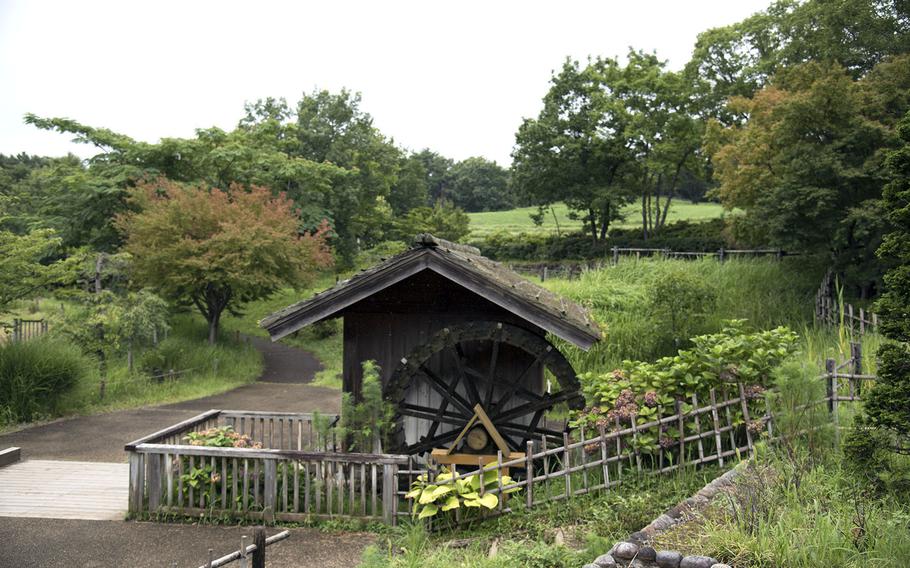 Directions: 3173 Midoricho, Tachikawa-shi 190-8558. About a 30-minute drive from Yokota Air Base. P96W+8W Akishima, Tokyo
Times: Open March 1 to Oct. 31 from 9:30 a.m. to 5:00 p.m.; April 1 to Sept. 30 from 9:30 a.m. to 5 p.m. on weekends and public holidays; Nov. 1 to the end of February from 9:30 a.m. to 4:30 p.m.
Costs: Ages 14 and younger are free; 15 to adults pay 450 yen; and senior citizens 65 and older, pay 210 yen. Parking is 840 yen for cars and 260 yen for motorcycles.
Food: This large park has restaurants, a café, food vendors, and stands for ice cream and snacks and vending machines. Plenty of restroom facilities are also available.
Information: 042-524-1516; www.showakinen-koen.jp/guide-english/schedule-english
---
---
---