Splash, play, camp, barbecue at Soleil Hill Park near Yokosuka Naval Base in Japan
by
Daniel Betancourt
Stars and Stripes
August 26, 2021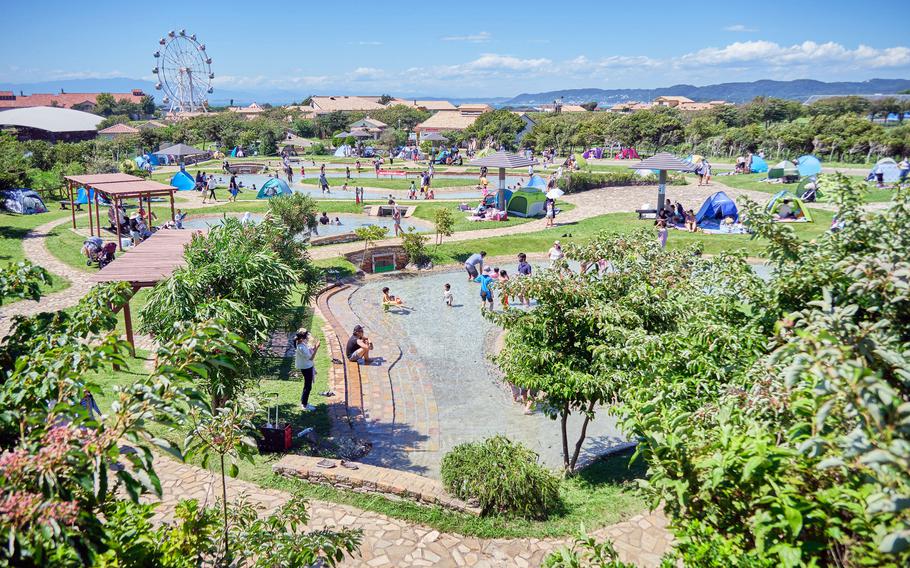 Families living on and around Yokosuka Naval Base in Japan have an all-in-one, kid-friendly getaway at a park just a half-hour drive away.
Soleil Hill Park delivers a considerable number of activities, both for a fee and for free. And with parking for 1,500 vehicles and affordable parking (1,000 yen, or about $9, for the day), staying as long as you please is a no-brainer.
Two huge, free playgrounds incorporate swings, Tarzan ropes, slides and climbing nets. There are also a couple of food and craft workshops accessible for kids that require only signing in at the location unless the class is booked. Workshop reservations are not an option.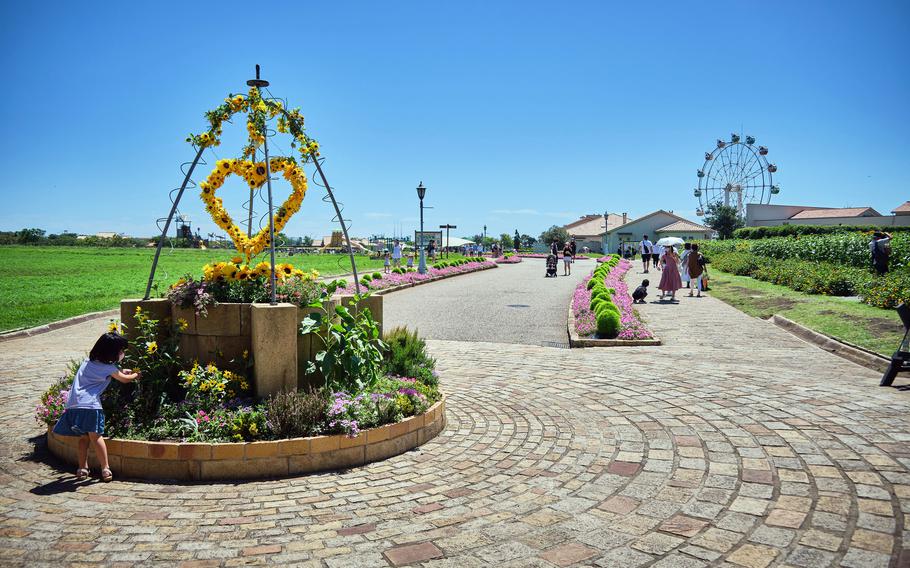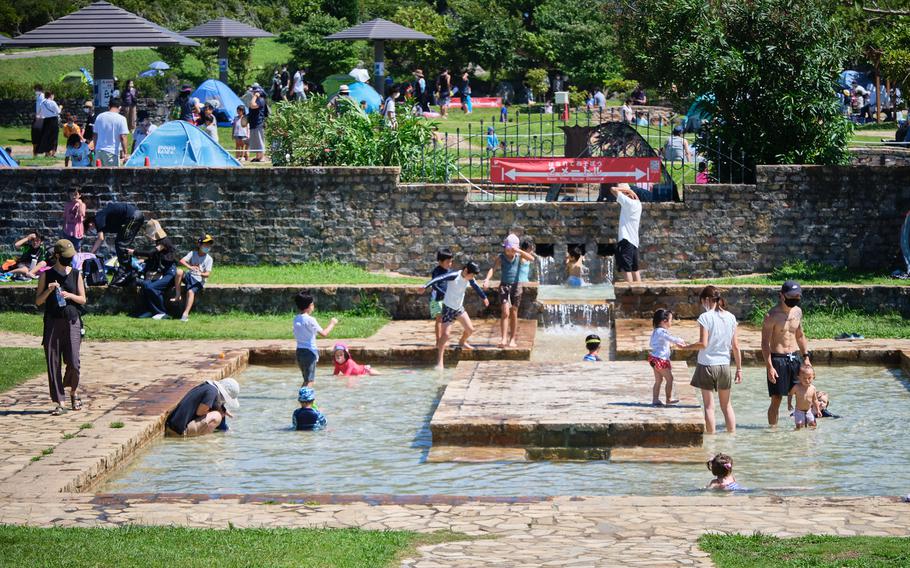 A number of park activities require a ticket, which can be bought at the park entrance or nearby any of the activities that require one. Solo ticket purchases are 320 yen, or about $3, per ticket; a 12 pack goes for 3,200 yen. Some of the ticketed activities include go-karts, a mini-excavator, archery, pedal boats, grass sledding, merry-go-round and the petting zoo.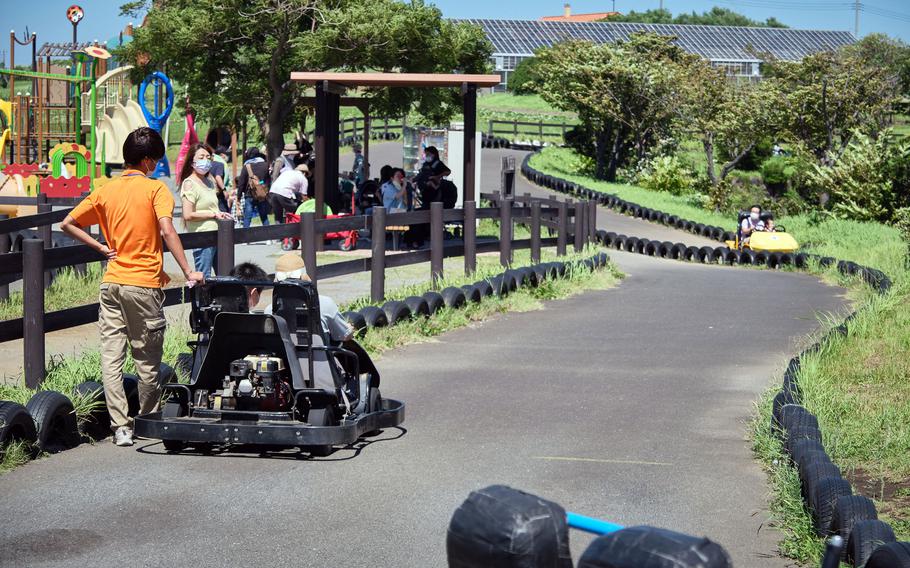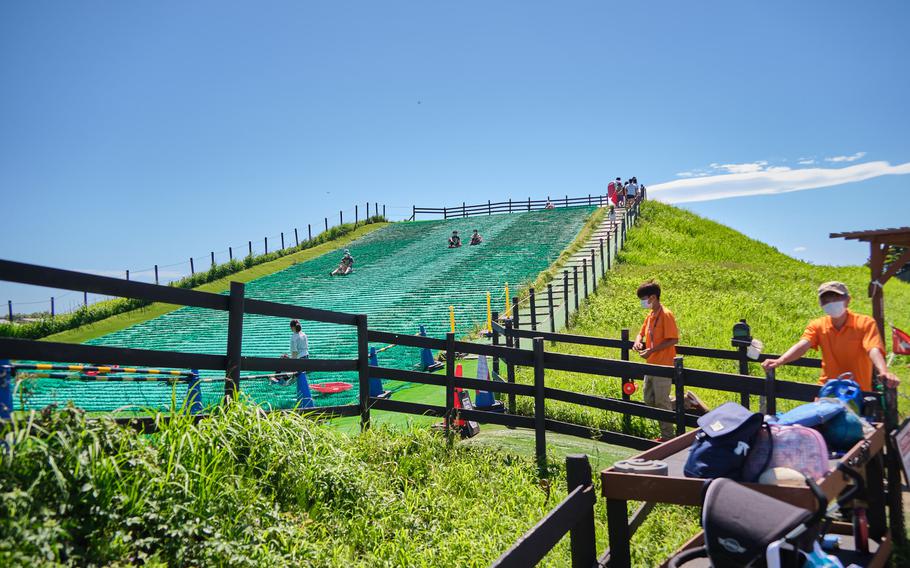 Dining possibilities include an all-you-can-eat-for-70-minutes seafood buffet on weekends and holidays only.
The park has available everything you need to barbecue, including the food, which you must purchase there. Bringing your own is not allowed. The grill food set will cost you about 2,600 yen.
You'll also find a few small eateries are scattered through the park serving burgers, fries, cold drinks and soft-serve ice cream for prices ranging from 250 yen to 650 yen.
If camping is your thing, Soleil Hill offers bungalows and free camping sites from March to November. Campsites available to rent will cost 3,500 yen to 13,000 yen. The drawback here is that the booking website is only available in Japanese.
Being outside in Japan's humid summers can be grueling, so if you come outfitted with a bathing suit, you can enjoy one of the various water fountain areas where kids and adults alike dip their feet or splash around to cool off.
There are some factors to be mindful of while visiting Soleil Hill. The only animals allowed in the park are service dogs. You cannot bring bicycles, skateboards or any self-propelled vehicles. Smoking is allowed only in designated areas.
Only pop-up tents are permitted in the camping area. Plucking flowers or capturing animals is not permissible. There are no ATMs in the park, so be sure to bring all the cash you will need with you.
Soleil Hill has an English-friendly website that clarifies all its functions and prices. It has seasonal activities and hours, so always check to see what those may be. Special events take place year-round, particularly on holidays.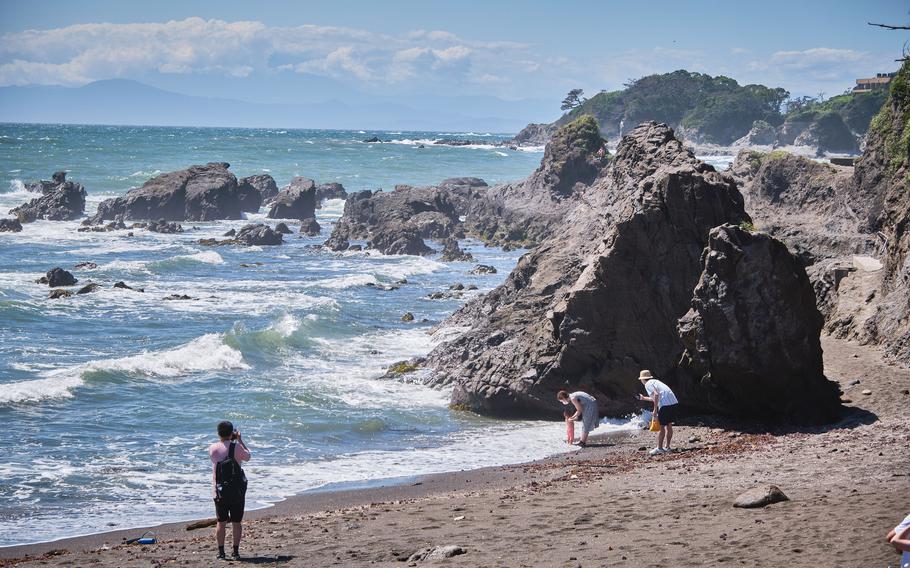 Directions: 4 Chome Nagai, Yokosuka, Kanagawa 238-0316; a 30-minute drive from Yokosuka Naval Base
Times: Open daily 9 a.m. to 6 p.m.
Costs: Tickets are 320 yen each; a 12-pack costs 3,200 yen. Food and drink prices range from 250 yen to 2,600 yen.
Food: A buffet-style restaurant and DIY barbecue grills
Information: seibu-la.co.jp/soleil/english