Picturesque payoff tops off Tanzawa mountain day hike outside Tokyo
by
Joseph Ditzler
Stars and Stripes
August 5, 2021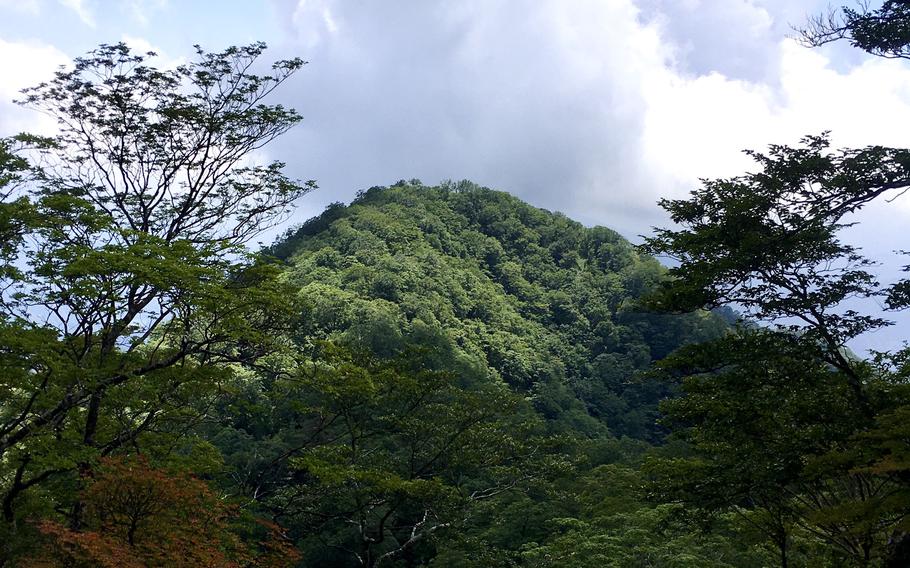 The summers are hot and sticky on Japan's Kanto Plain, but relief is just a few hours' drive, and an uphill slog, away.
Mount Hinokiboramaru, part of the Nishi Tanzawa, or western Tanzawa mountain range in Kanagawa prefecture, is a handy hiker's escape from the asphalt expanse of urban life.
Just out of restricted movement after a bit of stateside leave, I was anxious to stretch my legs again on Japan's steep ridges. The Hikes in Japan website offered up Hinokiboramaru, a 2 ½-hour drive from home over surface streets to one of the highest peaks, at 5,200 feet, in Tanzawa Oyama National Park. I set out with snacks, rain gear, two liters of water and the usual sunscreen and first-aid kit in my daypack.
At day's end, I had logged an eight-mile out-and-back hike with a 3,610-foot elevation gain in just under five hours.
Getting underway, and cheapskate that I am, I eschewed the expressway but arrived right when Google Maps said I would at the turn off Route 246 onto Route 76, two twisting, turning lanes that quickly remove drivers from the metroplex and plunge them suddenly into a mountain world. The road periodically narrows to one lane, so keep eyes peeled on those highway mirrors or on the road ahead. I stopped once to permit the regular bus to make its downhill pass through one such chokepoint.
Incidentally, the park and its alluring mountains are much closer to the U.S. bases at Atsugi, Sagamihara and Camp Zama than to Yokota Air Base or Yokosuka Naval Base. I met a group of young sailors on their way back from a morning trip to the local waterfall about halfway along the trail. More on that in a bit.
Parking is available in a lot just short of Nishitanzawa Visitor Center, a small structure with information in Japanese about flora, fauna and mountaineering in the region. It also has a restroom, shady outdoor seating and a vending machine. There is ample parking, but come early; at 9:30 a.m. Sunday, I found the very last spot.
Adjacent to the nature center is Well Camp Nishitanzawa, a mecca by the look of it for suburban families fleeing the city heat and crowds to camp by the hundreds in broad, flat areas along the river. This is a private campground with paid parking, a small café and a convenience store with a minimal selection of cold drinks and snacks. A battery of vending machines stands outside.
To reach the Tsutsuji Shindo trailhead, walk 10 minutes up the road from the nature center past the Well Camp to the trailhead sign at a ravine on the right. The trail takes up along a creek flowing through the ravine. About 100 yards or so in, it departs the ravine and strikes up the bank on the left, starting a series of long-legged switchbacks that bring you to a ridgetop.
The first turn is marked by a warning in Japanese that bears prowl these woods, an auspicious start to your trek.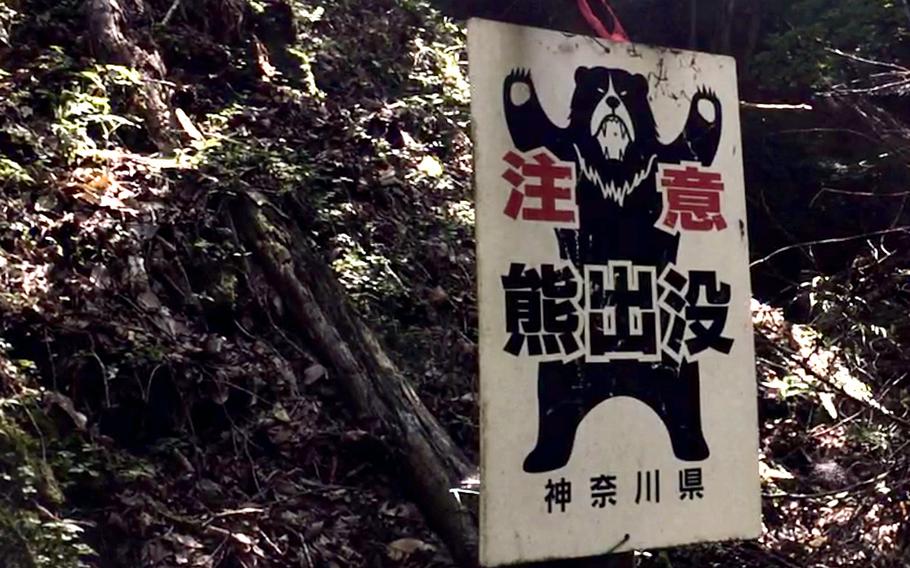 The trail's first three miles or so are a pleasant foray through a forest with an open understory and an easy gain in elevation as the miles pass easily underfoot. A handful of short, narrow footbridges cross spots where the steeply sided ridge permits no footpath or where runoff has worn the trail away.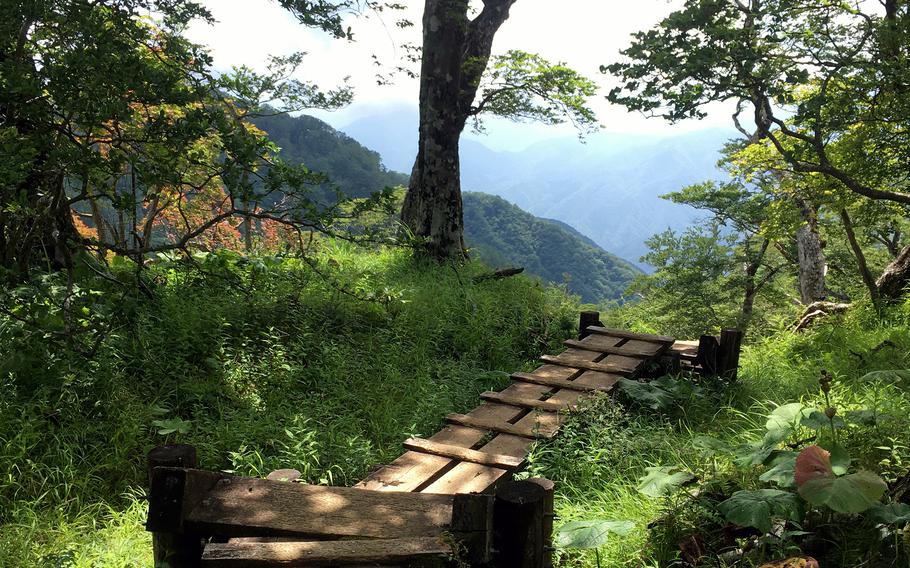 The trail comes to the junction of a creek spilling off the mountains with the main branch at Gora-sawa deai, a small dam whose spill creates a cooling waterfall and a small pool at its foot.
The trail crosses the river and enters the forest at a cement stairway at the nose of a ridge. Here you will soon regret not making barbell squats part of your fitness routine. The next 2 ½ miles are a steep, pitiless blend of rock, root and loose footing that demand patience, persistence and concentration.
Truth be told, small children passed me on their way down. However, one otherwise fit and trim adult male, well accoutred, appeared to have turned his ankle and faced a long, painful trip to the parking area.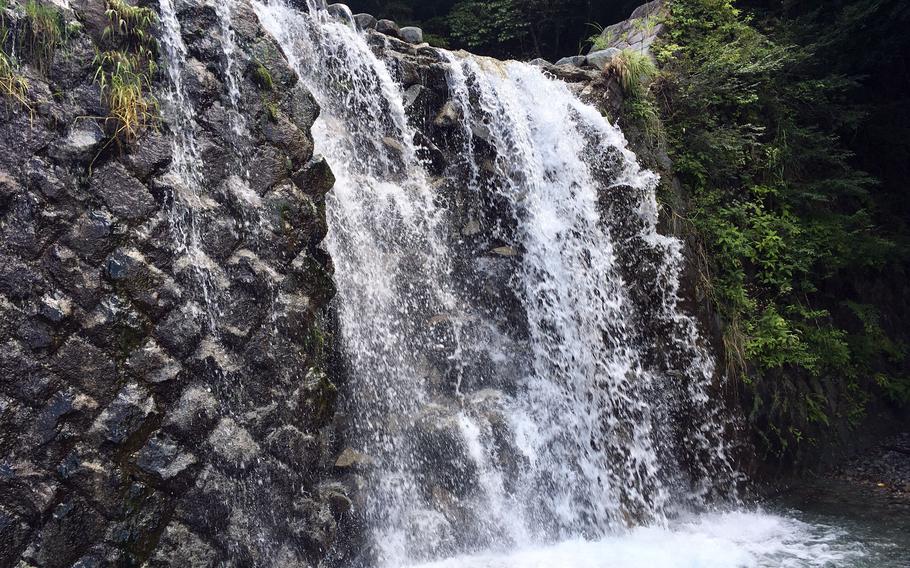 The trail, however, is punctuated by a series of wooden ladders, cedar staircases, steel chains and one ladder of rebar and steel plate to assist the traveler. The last three-quarters of a mile are a charming walk through cool mountain glade atop a plank walkway, set with holdout summer flowers and accompanied by the whistle of Japanese songbirds and the click of cicadas.
As I entered this area, I clambered up one of those rough ladders, raised my head to see what lay ahead and bounced my forehead off a stout branch. A young Japanese man, waiting just ahead where the trail turned to the left, looked seriously at me and uttered the obvious, comprehensible even in a language I barely understand.
"Now you tell me," I said.
We erupted in laughter. Then I noticed his foam trucker's cap, the crown of which bore the name and logo of Mount Bachelor, the ski area outside Bend, Ore., where I learned to ski 10 years ago. My rudimentary Japanese kicked in. His rough English likewise found a gear, and an actual summit meeting got underway. I did my best to explain having lived beneath the Cascades, and he expounded on life in Japan. I think.
We agreed that neither spoke the other's language very well, laughed a hearty laugh, shook hands and parted as friends.
From there, the top was just an easy stroll away. At 5,000-plus feet in elevation, the temperature was nearly 20 degrees cooler, with a refreshing breeze, than down below.
The panorama at the top was impressive, though the distant summer haze and overcast clouds vetoed the promised view of Mount Fuji. Reveling in having summited the peak was its own reward.
The trek downhill was shorter but still a monster, and more than once I fell backward as my heel slipped on the loose rock and soil beneath. At least, I told myself, they weren't faceplants.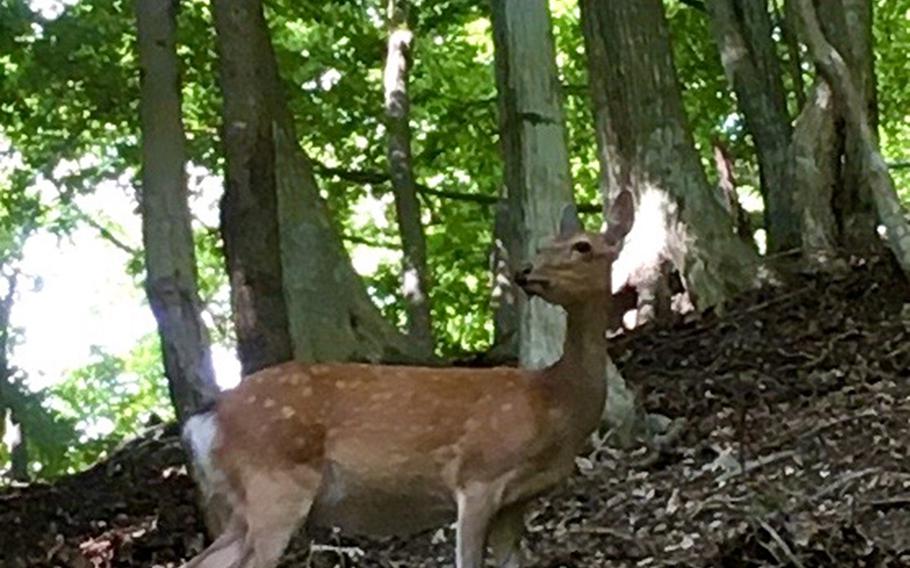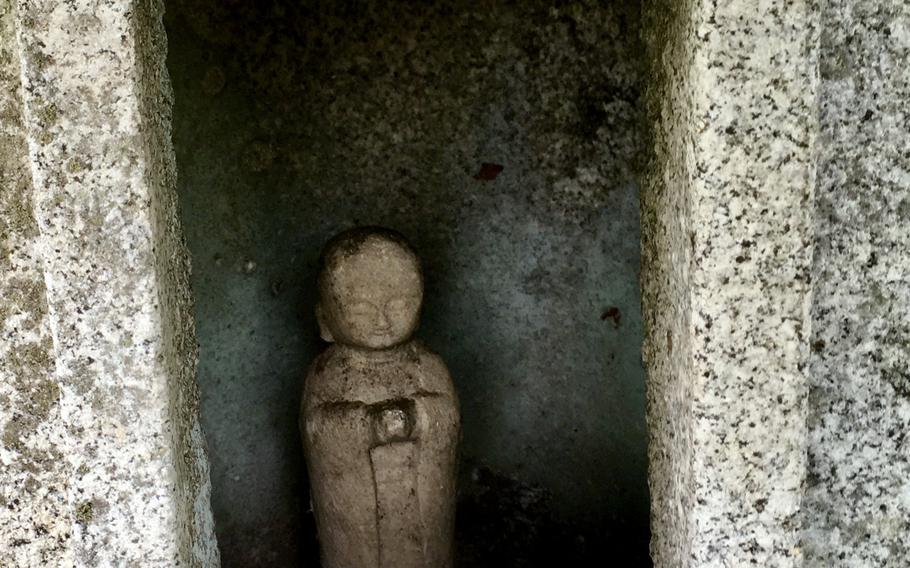 Directions: The nearest train station, Shin-Matsuda on the Odakyu Line, is an hour by Fujikyu Shonan bus from the trailhead. By auto from Atsugi, take Route 246 west and turn right onto Route 76 at the Shimizu Post Office. It's about an hour drive from there to the nature center.
From Yokota Air Base, expect a three-hour drive, less by expressway.
Times: Open any time, though weekend parking is at a premium and an abundance of fellow hikers will share the trail. Be aware of weather conditions and sunset times.
Costs: No admission fees; free parking in the nature center lot.
Food: The Well Camp has a limited café menu and a supply of cold drinks.
Information: Nishitanzawa Nature Center: Online: kanagawa-park.or.jp/tanzawavc/shisetsu2.html