Japan
Shrine with 123 torii gates in Yamaguchi honors the white fox messenger of the Shinto god Inari
by
Jonathan Snyder
Stars and Stripes
July 15, 2021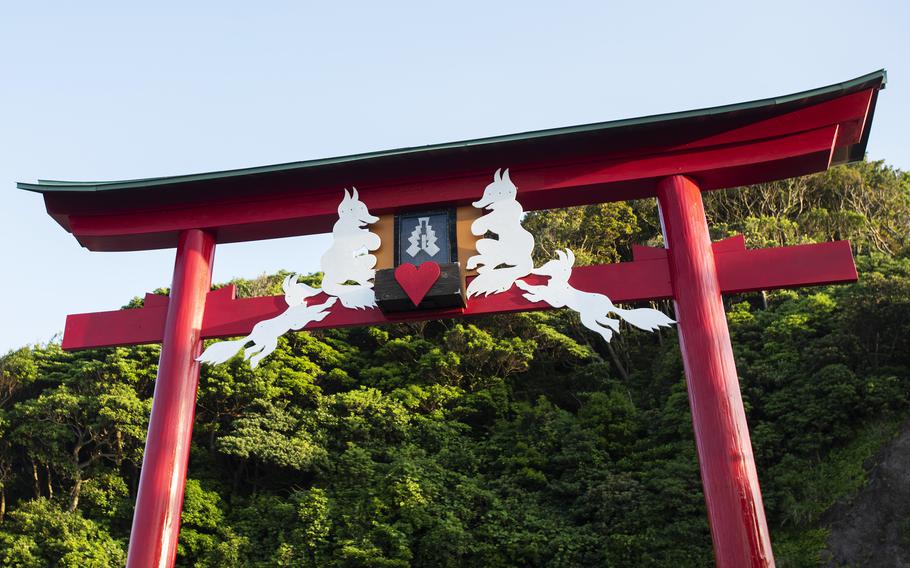 Stroll on a path beneath 123 torii gates toward picturesque sea views during a visit to Motonosumi Inari Shrine on Yamaguchi prefecture's northern coast.
The shrine — No. 3 on CNN's list of "36 most beautiful places in Japan" — is relatively new by Japanese standards. It opened in 1955 to pay tribute to the spirit of the white fox.
White foxes are thought to be messengers of the Shinto god Inari. A local fisherman dreamt that such a fox appeared and told him to make an Inari shrine, so that's what he did.
Many of Motonosumi Inari's visitors pray for good fortune, wealth, childbearing, marriage, traffic safety and success in school.
You'll find stone fox statues throughout the shrine and fox silhouettes on the torii gates.
One of Motonosumi Inari's unique features is an offering box that sits about 18 feet off the ground atop a torii gate on the summit of a hill. It's said whoever successfully throws money into the box will have their wish granted.
It's definitely a challenge to land a coin into this box. I was never very skilled at the 3-point shot in basketball, so it took me a few tries to land a coin in the box. It sure was satisfying once I made it.
During your visit, be sure to take some time to check out Ryugu no Shiobuki after passing under all the torii gates at the bottom of the shrine. Watch as seawater shoots up and out of a hole from the rocks below the cliffside – a natural phenomenon that resembles a geyser.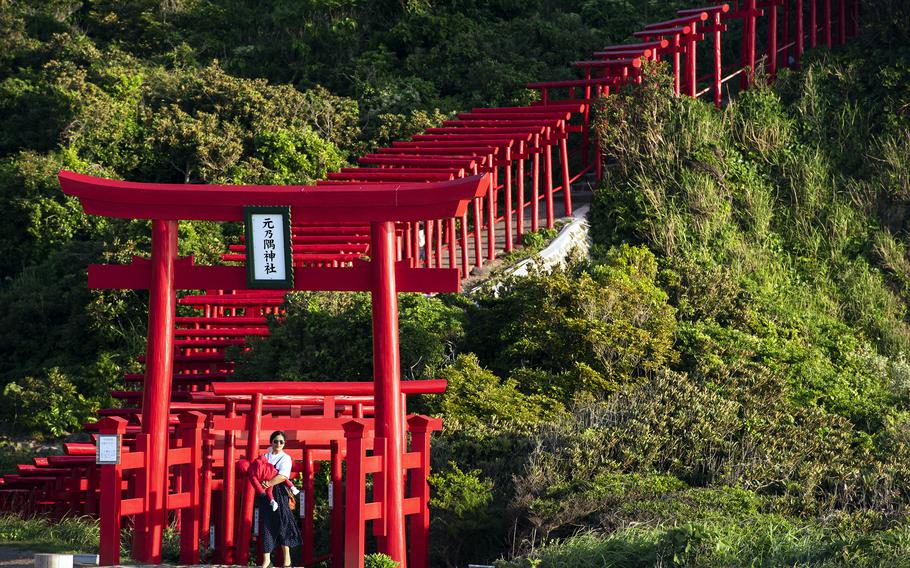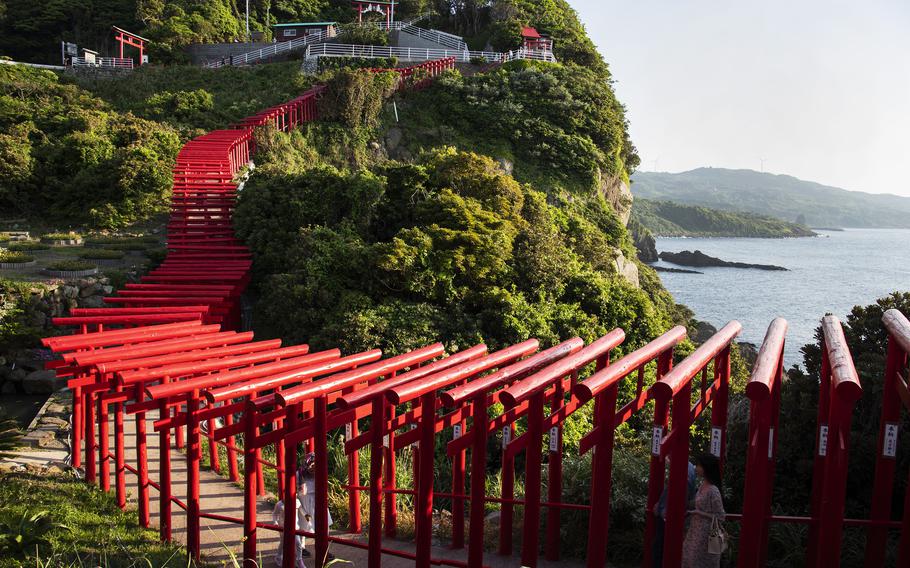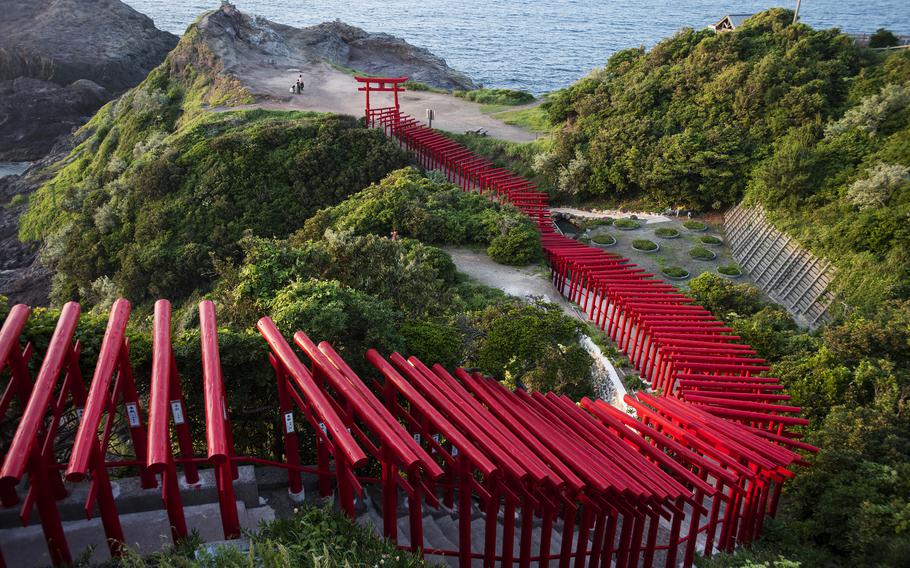 Motonosumi Inari is an easy 2½ hour drive from Marine Corps Air Station Iwakuni, though traffic can be backed up on the narrow twisty road on weekends, adding time to the journey.
Directions: A 2½-hour drive from Marine Corps Air Station Iwakuni via the Sanyo Expressway. The toll costs 5,100 yen (about $46) round trip.
Times: Open 7 a.m. to 4:30 p.m., Monday through Sunday. The gift shop next to the shrine is open 9 a.m. to 5 p.m.
Costs: Admission is free. Parking costs 300 yen, then 100 yen every hour with a maximum 500 yen for the day. Motorcycles are 100 yen. The 92-car lot fills up quickly on weekends. An overflow lot about 220 yards away has another 24 spaces.
Food: You can purchase snacks, including a variety of small skewers, from chicken to seafood, and drinks at the shrine shop. There are also onsite vending machines and public restrooms.
Information: 081-837-22-8404; online: motonosumi.com
---
---
---
---