Japan
Catch the newest Pokemon manhole covers at Ueno Park in central Tokyo
by
Hana Kusumoto
Stars and Stripes
June 24, 2021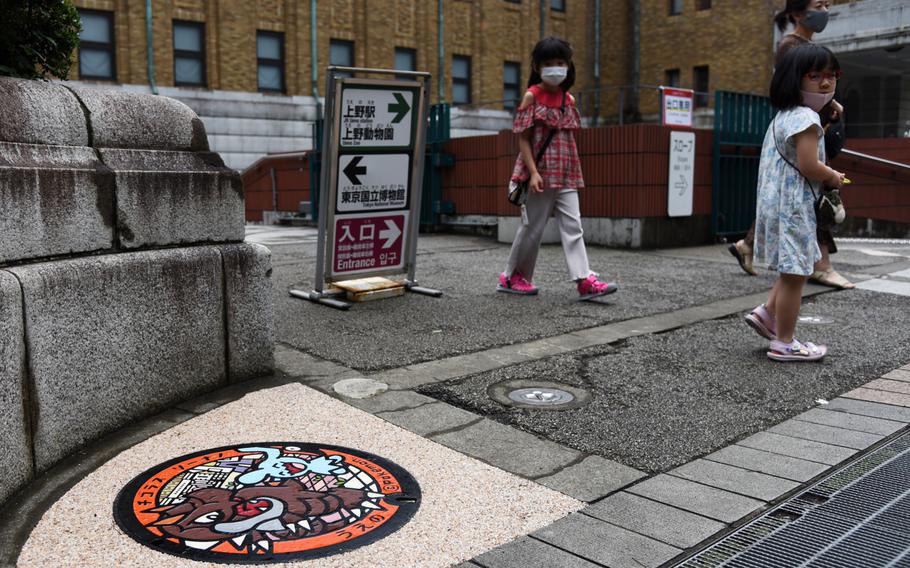 You don't have to be playing Pokemon Go to spot some adorable pocket monsters at Ueno Park in Tokyo.
Two Pokefuta — manhole covers featuring characters from the popular media franchise — were installed June 14 outside the Tokyo National Museum and the National Museum of Nature and Science.
The covers, which feature the characters Tyrunt, Wynaut, Baltoy and Bronzor, are the first Pokefuta in central Tokyo, according to The Pokemon Co. The franchise spans video and trading card games, animated television shows and movies, comic books and toys.
Pokemon have unique special powers and abilities that a "trainer" can harness by catching them with a special red-and-white tool called a Poke Ball. For example, Pikachu, the most iconic character, is an electric-based Pokemon that can paralyze opponents with lightning.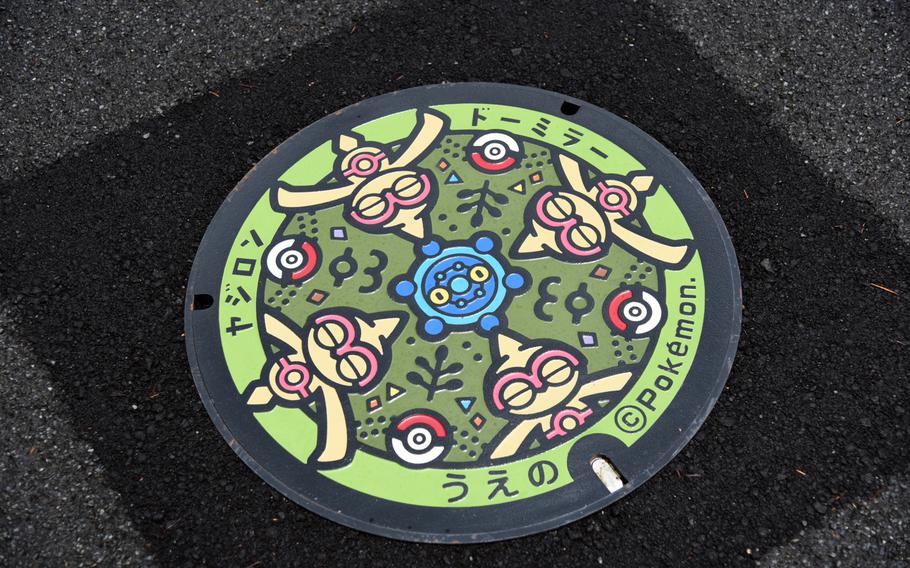 Step in front of the National Museum of Nature and Science to find the Pokefuta honoring Tyrunt and Wynaut that also serves as a nod to the museum's popular dinosaur fossil displays.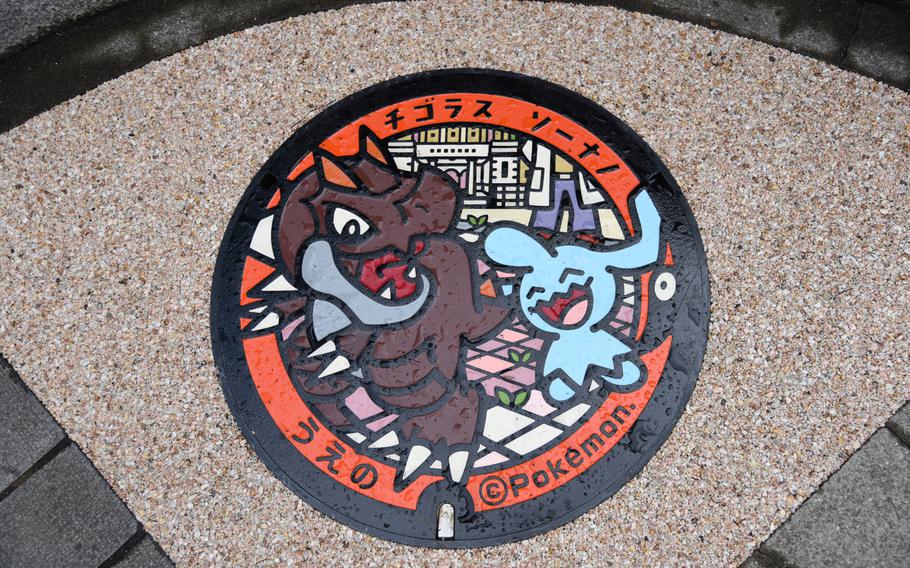 A Tyrunt is a Pokemon created from the jaw of dragon fossil and boasts a powerful bite, according to franchise lore. Wynauts, meanwhile, have psychic powers.
Outside the Tokyo National Museum you'll find a colorful cover embossed with Baltoy and Bronzor, which are known for their levitation and fireproofing abilities. They represent the historic clay figures and bronze items on display inside the building, according to a tweet from the museum.
Ueno Park's Pokefuta will also be used for Pokemon Go, the smash-hit smartphone game in which players explore real-life locations to capture virtual pocket monsters. The covers will serve as Pokestops, spots where you can collect items like eggs and Poke Balls.
The Pokemon Co. has been donating similar manhole covers to local governments since 2018 to help promote Japanese attractions, according to the company. Pokefuta can be found in more than 150 spots throughout the country.
For example, Tokyo prefecture's first Pokefuta were installed last summer in the suburban city of Machida. Six designs featuring Squirtle, Bulbasaur, Charmander, Pidgey and more can be found at Serigaya Park.
Yokohama — just a Poke Ball's throw south of Tokyo — boasts a Pokefuta design of Pikachu, arguably the franchise's most popular character. You'll catch that one outside Sakuragicho Station.
But Pokemon did not introduce the idea of artistic manhole covers, which are often used as symbols by town and cities across Japan and attract tourists of their own.
For example, covers in Akishima and Mizuho, municipalities near Yokota Air Base in western Tokyo, feature whales, birds and other animals. Hiroshima, not far from Marine Corps Air Station Iwakuni, has baseballs on some of its manholes.
Tama, a city not far from the U.S. military's Tama Hills Recreational Area, has covers featuring Hello Kitty and other Sanrio characters. Sanrio Puroland, an indoor theme park that attracts 1.5 million visitors each year, is nearby.
Twitter: @HanaKusumoto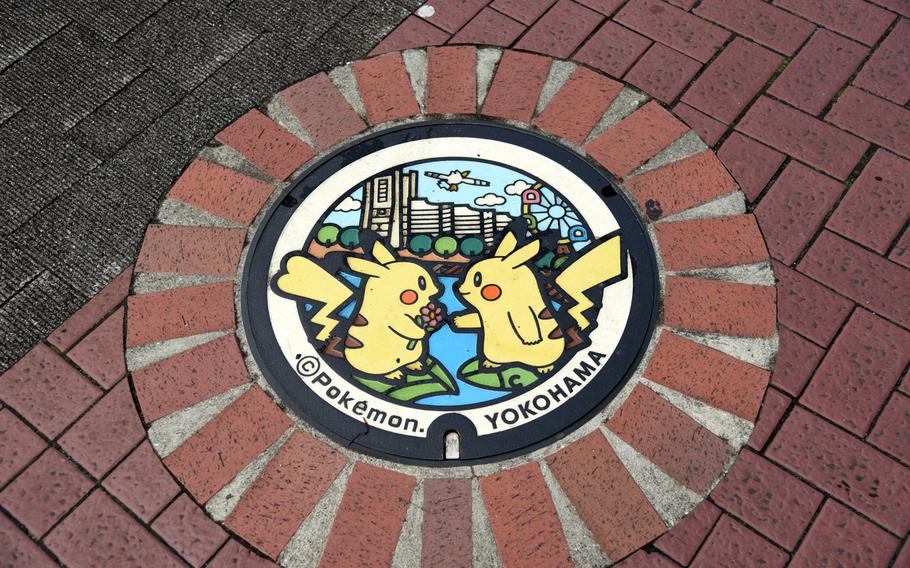 Directions: The manhole covers are outside the museums of Ueno Park, which is about a 6-minute walk from Ueno Station.
Times: Ueno Park is open daily, 5 a.m. to 11 p.m.
Costs: Free
Food: You'll find several options, from Japanese street food to sit-down restaurants, within and surrounding the park.
Info: Look up locations at local.pokemon.jp/en/manhole online, if you want to visit 'em all.
---
---
---
---