Japan
Not-so-cheap thrills: A look at Fuji-Q Highland's most exciting roller coasters
by
Theron Godbold
Stars and Stripes
June 10, 2021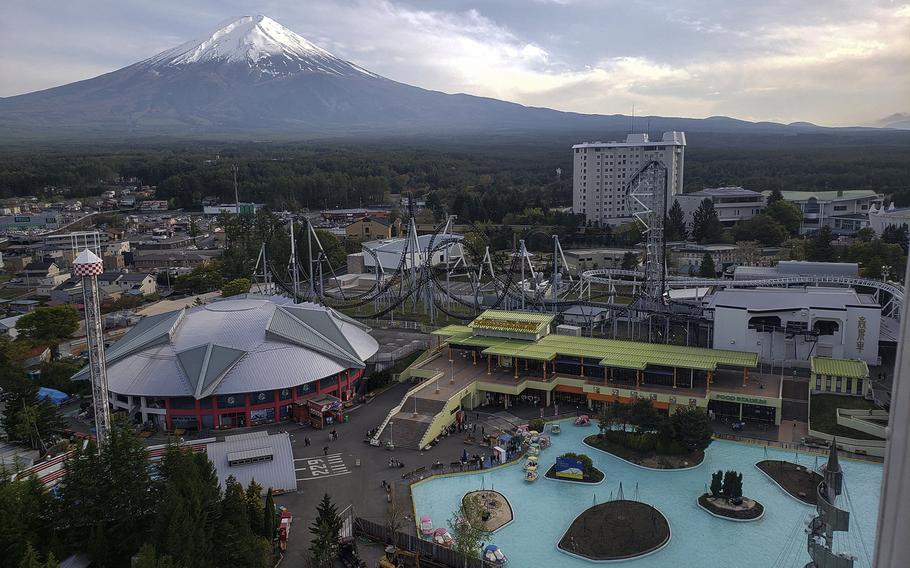 As a kid growing up in Texas during the late 1980s, hearing names like Astro World and Six Flags were whispered delights, the promise of a day of thrilling rides and carnival-style food.
In Japan, Fuji-Q Highland brings those memories back to life.
This venue at the base of its namesake Mount Fuji is one of Japan's best and most well-known theme parks. Built in the late 1960s, Fuji-Q is now home to several major roller coasters for hardcore thrill-seekers.
Fujiyama boasts the world's best view of Mount Fuji. However, that view quickly disappears as you hurtle down a 20-story drop at nearly 80 mph and your eyes clench shut.
Do-Dodonpa is a rocket ship on rails that accelerates to 111 mph in just 1.56 seconds, and then throws you sideways through a curve into the world's largest loop, which measures 130 feet.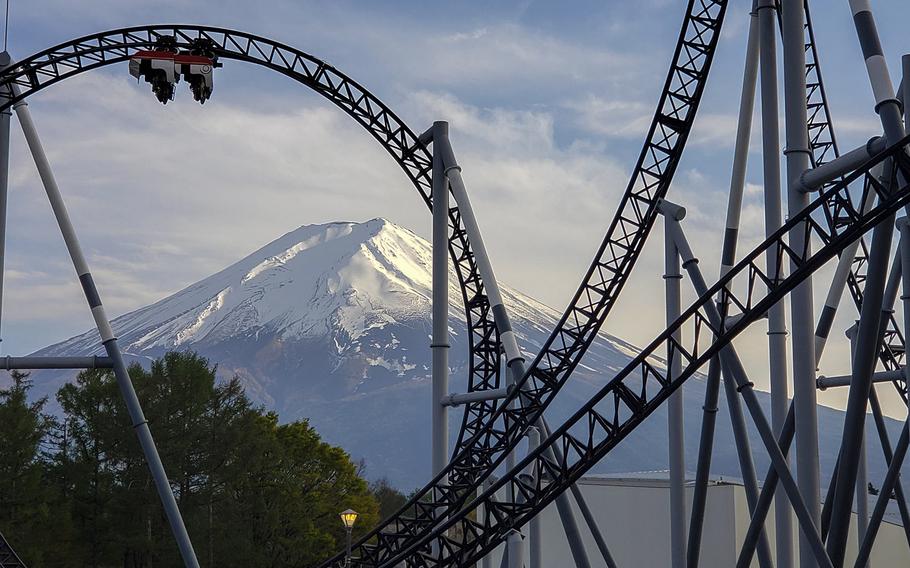 Takabisha, which means "domineering" in Japanese, holds the Guinness World record for steepest incline for a roller coaster, 121 degrees. You first shoot into a dark tunnel, followed by a quick drop that brings you back into the light and a climb up what seems a never-ending slope.
You crest the peak, pause for a moment and then abruptly free fall, upside down, jetting toward the ground and gaining speed to carry you through the outside loops and twists that make up the rest of the ride.
Eejanaika mocks you with its name, which translates to "Come on, it's OK." The taunt is real. Standing in line and watching riders scream will psych out even diehard adrenaline junkies.
The ride starts by taking you backward up the first peak. As you drop, your seat rotates and you come face-to-face with the rails you are riding. Loops, rolls and hills make this ride one of the most exciting I have ever ridden.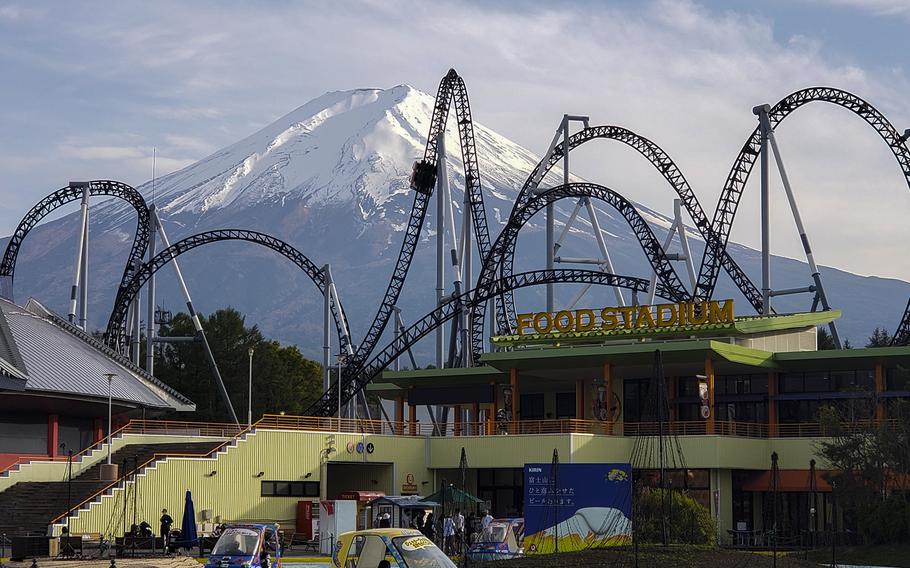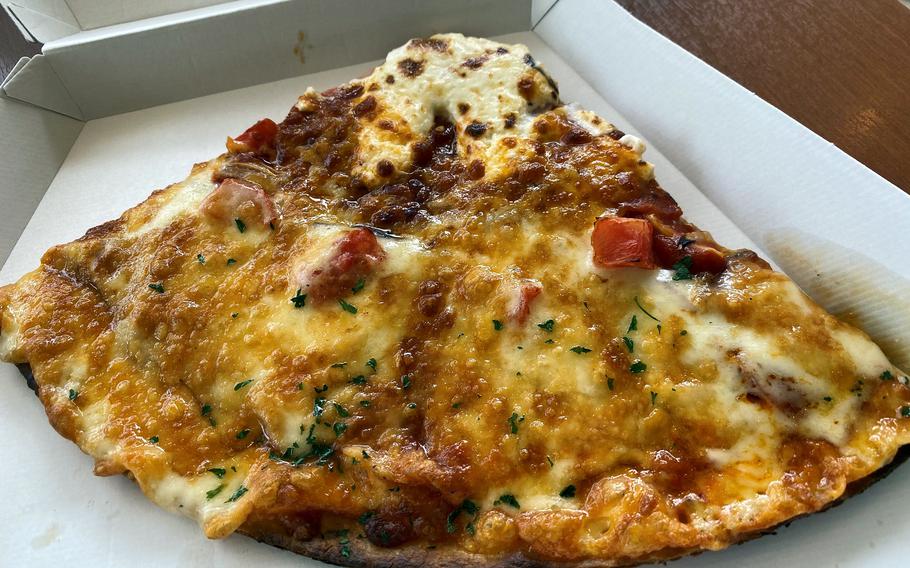 If you're looking for more than roller coasters, Fuji-Q has something for everyone. The park has 20 eateries on the premises and several themed areas, including one for small children.
Thomas Land is a family-friendly portion of the park with 11 attractions based on the popular blue tank engine series, "Thomas & Friends," as well as restaurants and shops where families can spend the day.
Carnival-inspired rides like a Ferris wheel, spinning cups and chain swings dot the park.
But the childlike glee you'll feel approaching the park is tempered as the fees start to rack up. Ticketing can be confusing. For example, entrance is free, but you'll have to pay per ride unless you buy a Free Pass for unlimited rides.
Free Pass prices vary depending on the number of people. For example, two adults can get unlimited rides for 10,000 yen (about $92). The cost is 9,200 yen for two junior high or high school students and 7,200 yen for two elementary school kids.
Cheaper tickets are available for families with small children but don't include the roller coasters. Fear not, for each ride has its own ticket kiosk where you may purchase an additional ride.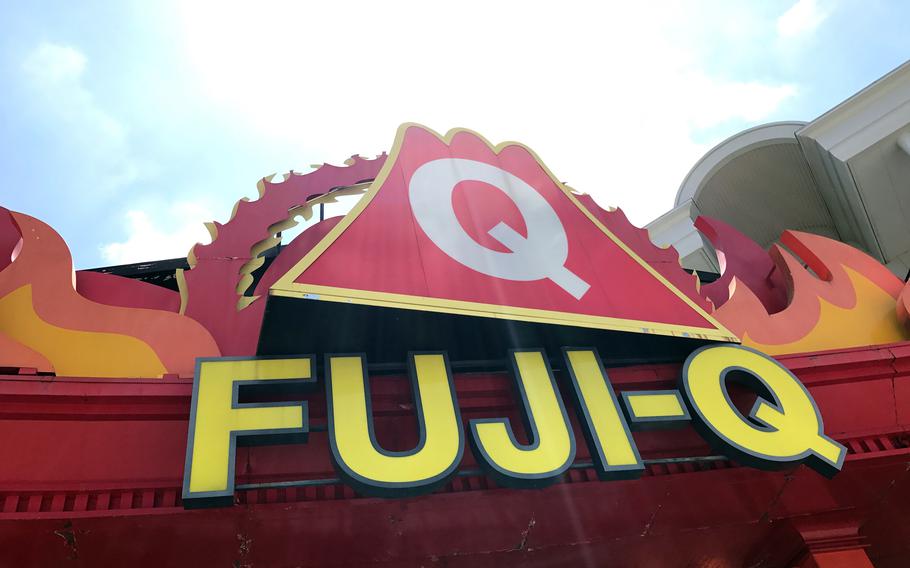 Directions: 5-6-1 Shinnishihara, Fujiyoshida, Yamanashi prefecture 403-0017. Google-plus coordinates are FQPJ+Q6 Fujiyoshida, Yamanashi.
Times: Hours of operation vary by season and holidays; visit the park's website for a schedule.
Costs: Entrance to the park is free, but you'll have to pay per ride or purchase a Free Pass for unlimited rides. Prices for those vary. For example, a Free Pass for two adults costs 10,000 yen.
Food: The park has more than 20 eateries with varying prices, as well as snack and drink machines throughout.
Information: Online: www.fujiq.jp/en
Twitter: @GodboldTheron