Archive Café offers South Korean treats, spectacular views near Camp Humphreys
By
Stars and Stripes
September 8, 2022
---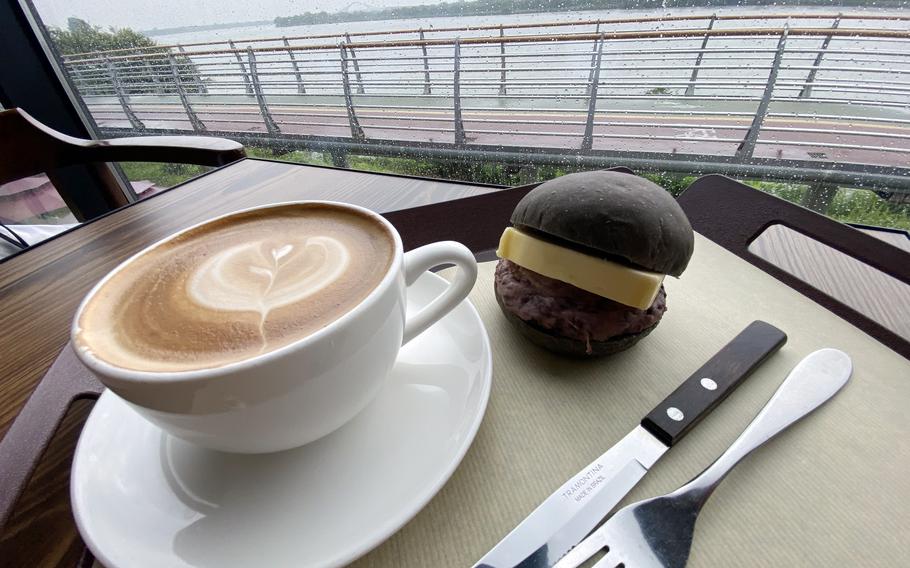 Nestled at the end of a quiet street not far Camp Humphreys is a café where you can enjoy spectacular river views with a fresh pastry and a cup of coffee.
Once inside the Archive Café, you're met with beautiful chandeliers and industrial modern decor. With floor-to-ceiling windows and an unmatched view of the Ansong River from nearly every seat, this café is the perfect place to unwind.
Archive opened in early December 2019 and stands three stories tall. The third floor and rooftop are off-limits to children due to safety concerns.
You can enjoy a cup of coffee on the rooftop, which is also perfect for a photo op, or try the river-view seating on the first floor.
The selection of pastries seems endless, and includes cakes, cinnamon buns, Korean cheese danishes, chocolate brownies, sandwiches and much more.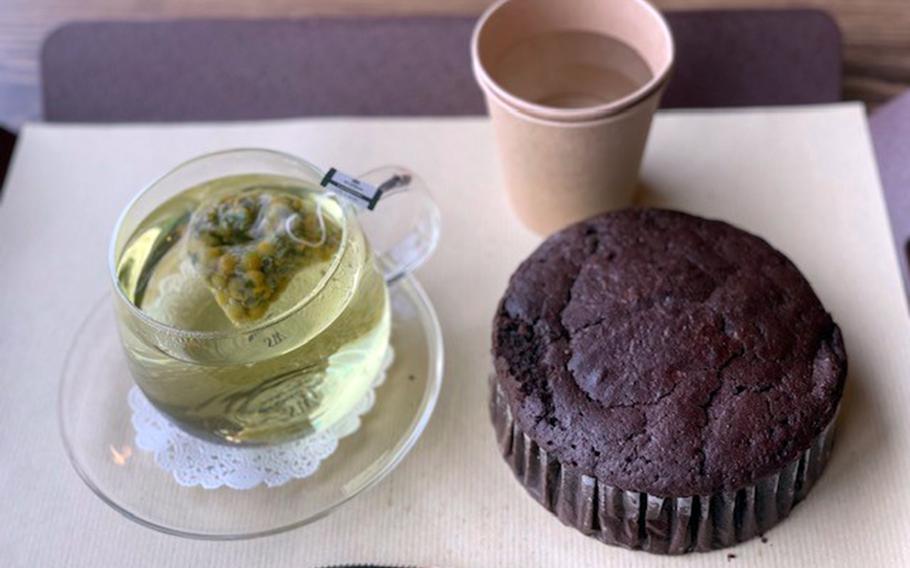 I tried the ultimate chocolate brownie and chamomile tea for 6,000 won, or about $4.35. I was semi-satisfied with the flavor, a mix of dark and milk chocolate, but the dryness of the pastry left me less than happy with it.
The chamomile tea, however, spoke to my soul. There were subtle, yet vibrant, sweet notes of chamomile and ginger. It was just the right amount of sweetness where I felt no need to add to it and could just enjoy the tea.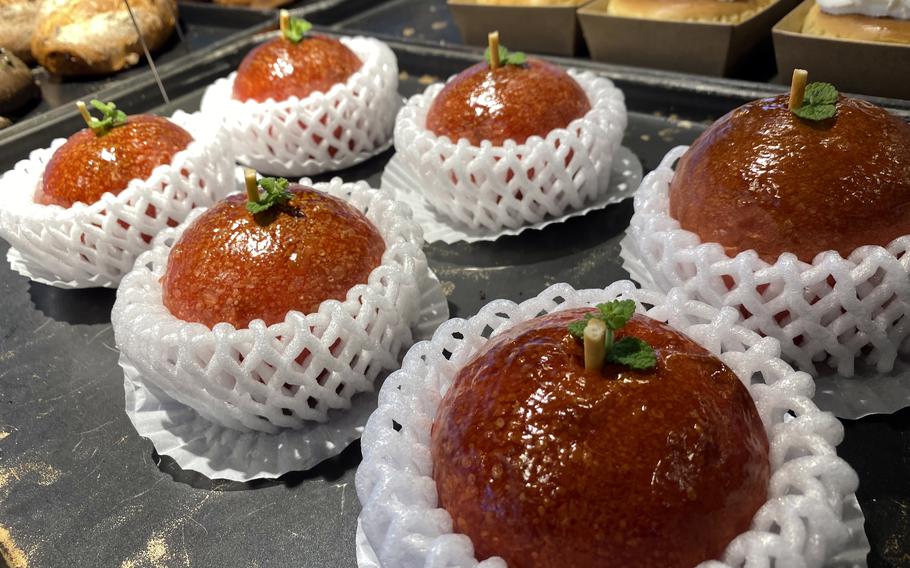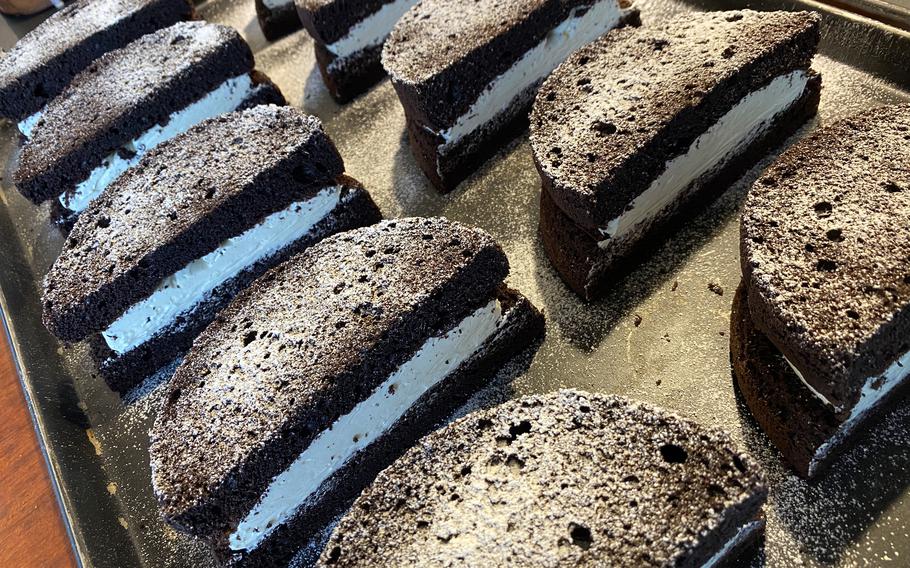 The baristas spoke basic English and accepted credit cards or Korean won. Once you order you can enjoy seating indoors, or if you want fresh air with your selections you can enjoy the outdoor options as well.
A well-kept amenity to Archive Café are the goats kept behind the café where they can be enjoyed by the patrons.
You would almost miss them if it weren't for the faint bleating heard from the outside seating.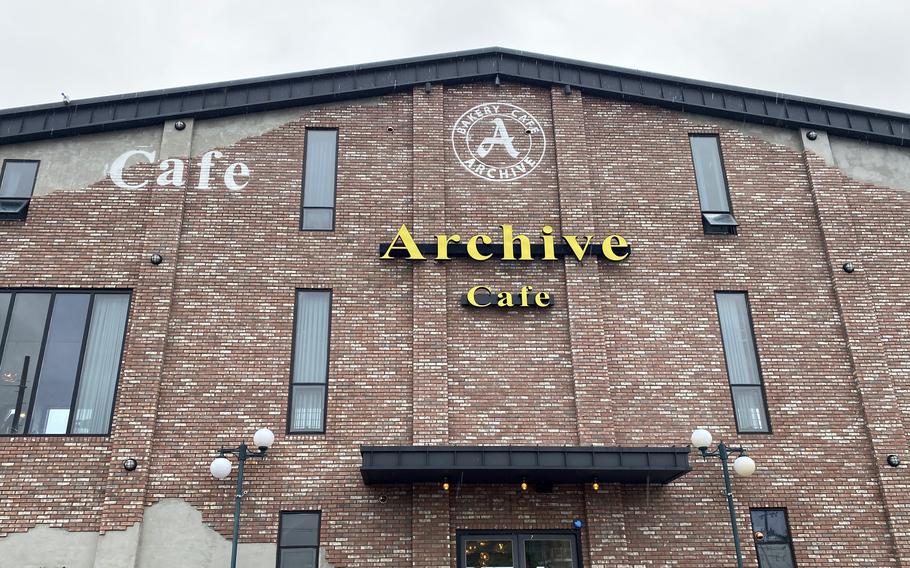 ARCHIVE CAFÉ
Location: Gyeonggi-do, Pyeongtaek-si, Oseong-myeon, Danggeo-ri,468
Hours: Open daily, 10 a.m. to 11 p.m.
Prices: Most beverages and pastries start at about $5.
Dress: Casual
Directions: About a 12-minute drive from Camp Humphreys' Yoon Gate.
Information: 031-8029-0100
---
---
---
---