This melt-in-your-mouth barbecue in Japan will keep you coming back for more
By
Stars and Stripes
August 11, 2022
---
Although my diet these days is primarily plant-based, I was not dissuaded from visiting a certain meatful restaurant in central Nagoya.
Owned and run by Robb Shannon, a Canadian expat, Midtown BBQ Steak and Smokehouse made my family's list of places to go on a trip to the sprawling city in June.
Just six minutes from Nagoya Station, the restaurant next to the Hori River has its name artfully printed on the front of the building. We arrived for dinner on our first day in the city.
The interior is inviting and cozy, the type of atmosphere in which you could enjoy a delicious meal, and we did. Seating was more than sufficient, with spots for outside dining, and second and third floors.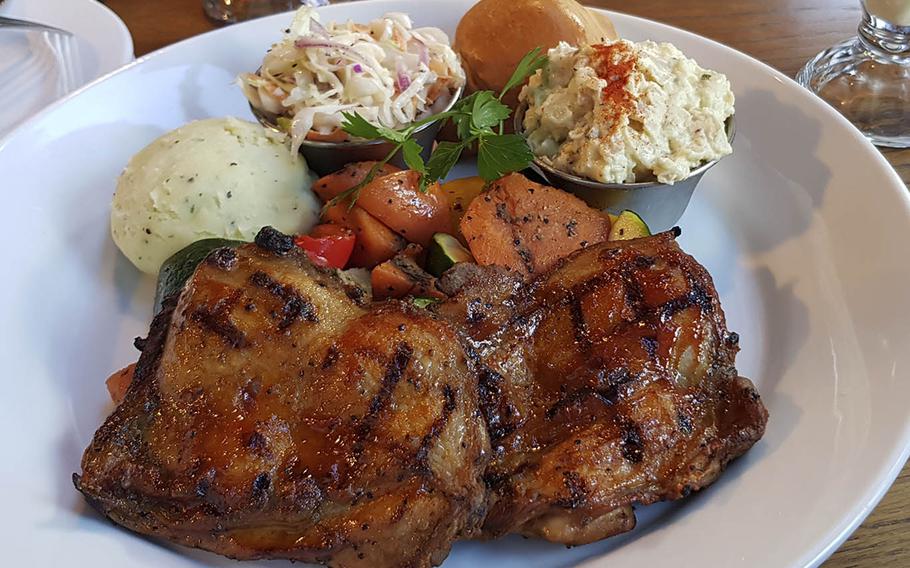 The menu offers a choice of burgers, steaks and other barbecue selections. I went straight for the black Wagyu brisket with two side dishes. My wife had the grilled chicken, and my son sampled chicken fingers from the children's menu.
My wife and I could both attest to the meat being melt-in-your-mouth tender and char-grilled to perfection. The barbecue sauce was a great-tasting add-on, but not necessarily essential, especially for the Wagyu.
To supplement the meat, the available sides included creamy coleslaw, potato salad and grilled, fresh mixed vegetables, just to mention a few.
Outside of my nonalcoholic specialty drink, I added a couple of milkshakes to the dining experience. In my opinion, the milkshake was the only thing that was lacking in zest. It may have just been an inexperienced person on the shake mixer that day.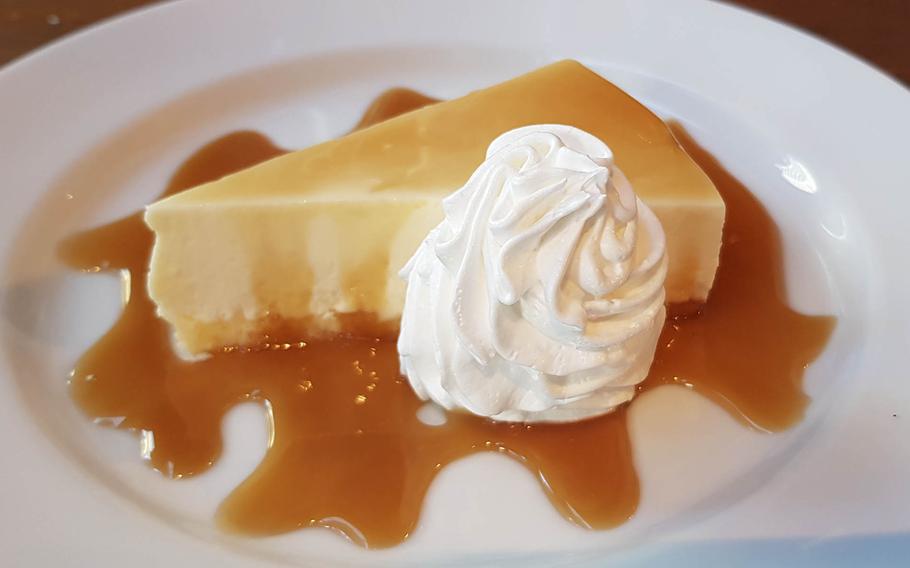 Nevertheless, that did not shake my confidence in trying other desserts, like the delicious caramel cheesecake that my wife had or the large chocolate brownie that added a few extra calories to my experience.
Because Midtown's offerings were so good, and the service we received was not lacking, we indulged in its delectable selections once more before our last day in the city. If you don't want to travel as far as Nagoya, there are also locations in Tokyo and Yokohama.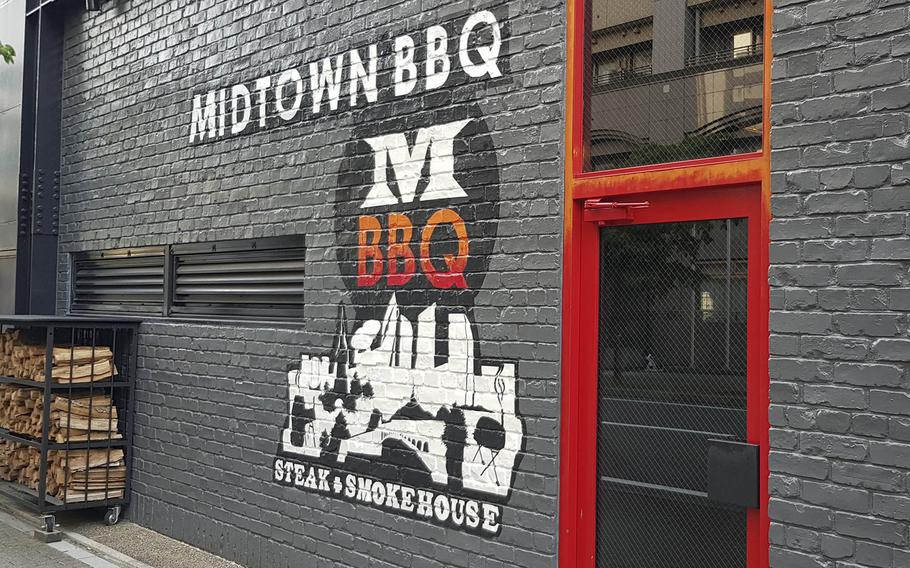 Midtown BBQ Steak and Smokehouse
Location: 5-24-3 Nakamura-ku, Meieki, Aichi-ken, Nagoya-shi 450-0002.
Directions: A short walk from Nagoya Station.
Hours: 11:30 a.m. to 10 p.m. Sunday through Thursday; 11:30 a.m. to 11:30 p.m. Friday and Saturday.
Prices: Weekday lunch set menu is 1,500 yen, or about $11. The grand menu is served all day during regular business hours with prices ranging from 1,200 yen to 5,900 yen, or more for larger dishes serving two or more people.
Dress: Casual
Information: Phone: 052-898-5080; Online: midtown-bbq.com
---
---
---
---