Cat-like robot waiters take stress off staff at 'Screaming Sushi' in Japan
By
Stars and Stripes
July 28, 2022
---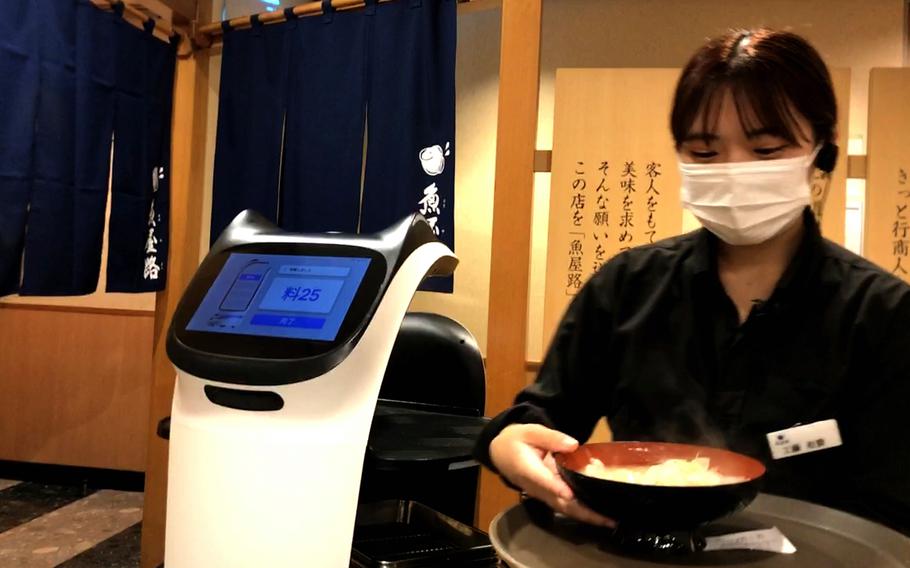 Japanese people are used to having a machine bring them food, but lately, the conveyor belts in some of the country's sushi restaurants have been joined by robot waiters.
Sushi has been moving around on belts since the first such device was installed in an Osaka eatery in 1958, according to the Los Angeles Times in September 2001.
There's rotating sushi at Totoyamichi, a chain of restaurants that operates an outlet in Fussa city, near Yokota Air Base, the home of U.S. Forces Japan in western Tokyo.
Some Americans call Totoyamichi "Screaming Sushi" because the chefs yell out greetings to customers and are quite vocal while they're slicing up raw fish for orders.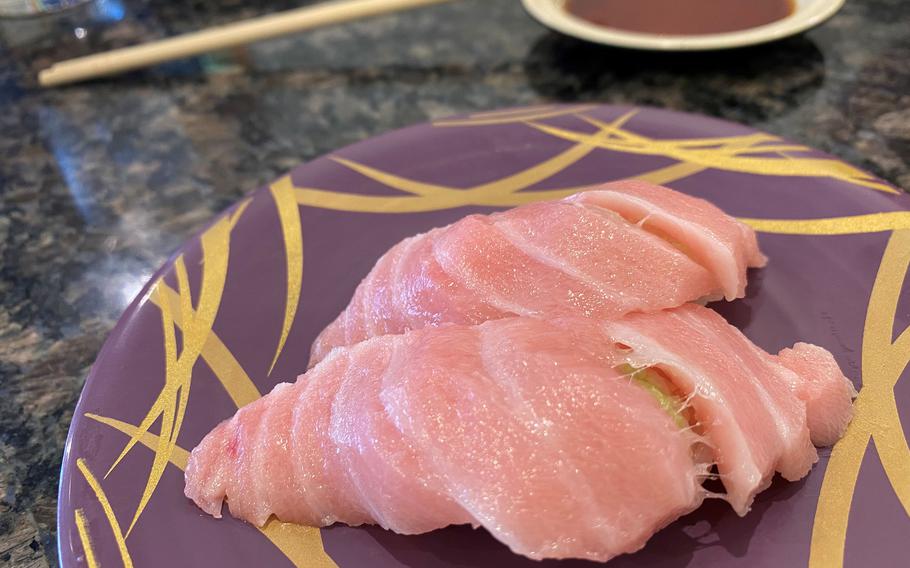 Since early June, the restaurant has also been using wheeled robots to deliver food.
The machines are being rolled out to more than 1,000 diners Japan-wide, including Gusto and Syabu-Yo outlets, owner Skylark Group said in October.
The serving robots have pointy ears and screens that can display cat-like eyes or information about orders.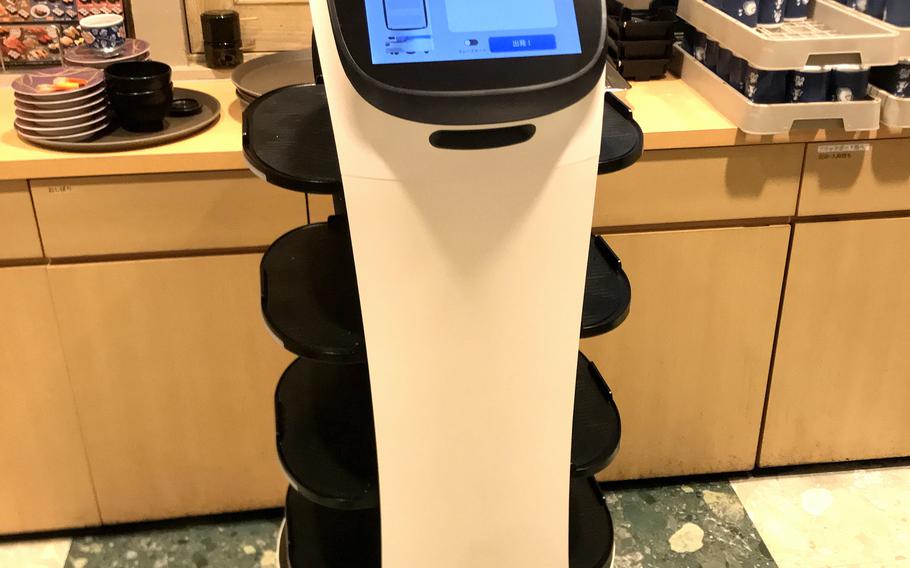 They're being introduced to boost customer satisfaction and provide staff with a better working environment, according to Skylark.
The machines reduce wait times for orders and allow staff to spend more time interacting with diners.
"A cute robot's facial expressions and talk bring comfort to customers," Skylark said in October.
The robots give staff, including foreign employees, more time to learn new skills and reduce their workload. Similar robot waiters have been popping up at yakiniku and shabu-shabu eateries, delivering raw meat, vegetables and more.
Diners have used tablet computers at tables and counters to place orders at Totoyamichi in recent years and that hasn't changed.
If you order regular sushi, the chefs will make it behind the belt and hand it to you, but some orders, such as soup, are delivered by the serving robots, accompanied by a human waiter.
The experience doesn't really alter the dining status quo, but the coming of robots seems like a taste of the future.
Stars and Stripes reporter Hana Kusumoto contributed to this report.
---
---
---
---