Gumbo and gator: Get a taste of the Big Easy in Hiroshima, Japan
By
Stars and Stripes
June 9, 2022
---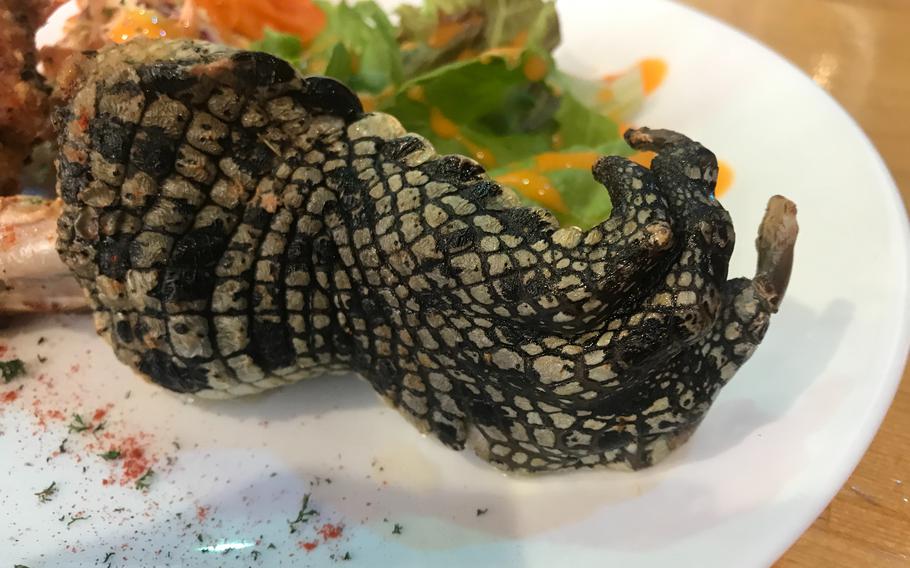 A Cajun-style restaurant situated conveniently near a Hiroshima train station is a surprising piece of Louisiana in the heart of Japan.
Gator's Cajun Kitchen, on the second floor of a building just around the corner from Miyajimaguchi Station, serves up hearty portions of gumbo, jambalaya, po-boys and alligator.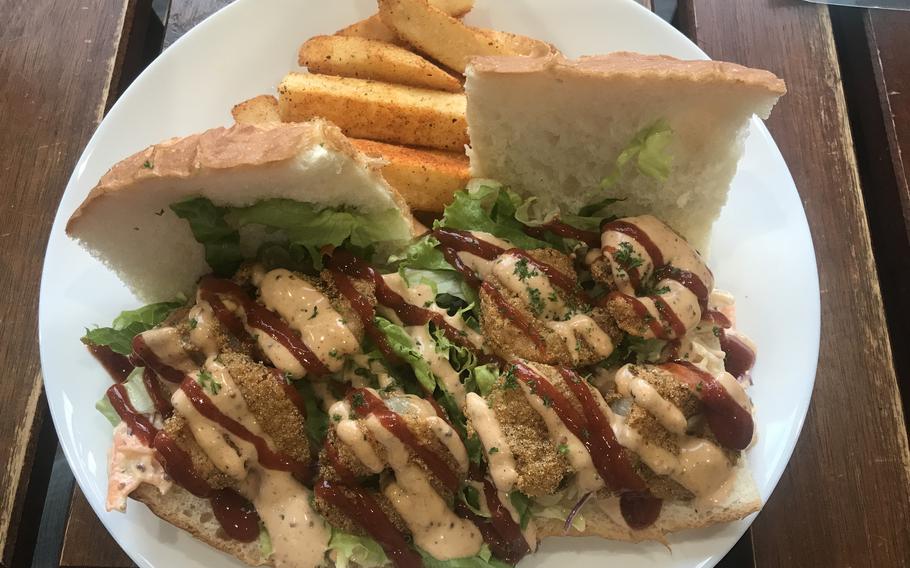 Owner and chef Ryan Tanaka, born and raised in California, opened the restaurant in 2016 after a friend from Louisiana recommended he consider Cajun-style cuisine.
Americans will feel right at home at Gator's, which displays an American flag and New Orleans décor and provides English menus for easy ordering.
For an appetizer I ordered the gator bites, available fried or sautéed chunks of alligator tail for 1,600 yen (about $12.25).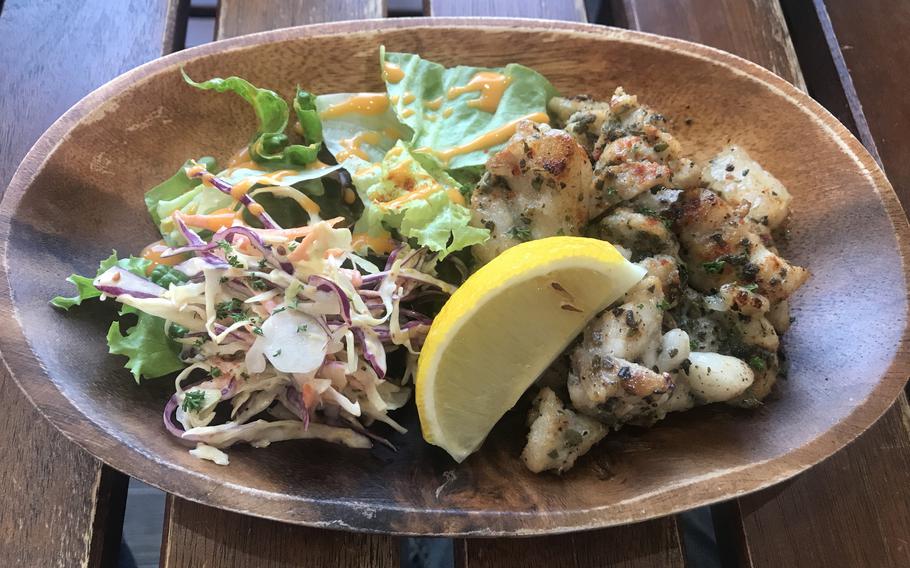 For an entrée, I had the seafood gumbo for 1,100 yen, which included a good amount of shrimp and sausage with an assortment of American hot sauces available for added heat.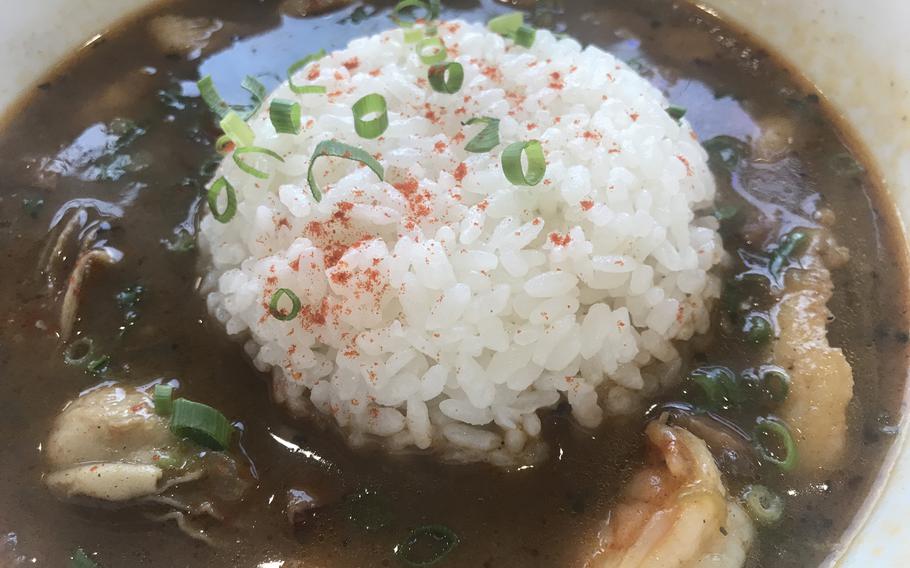 Alcoholic drinks and select appetizers are discounted during happy hour from 5 p.m. to 6 p.m.
I recommend the house sweet tea for 350 yen, which includes free refills.
If you feel adventurous, Gator's for a limited time offers an alligator claw dinner starting at 2,100 yen. The upper part of the claw is breaded and fried; the bottom portion I found to be more decorative than edible. If the claw dinner grabs your attention, call ahead to order because preparation takes about 40 minutes.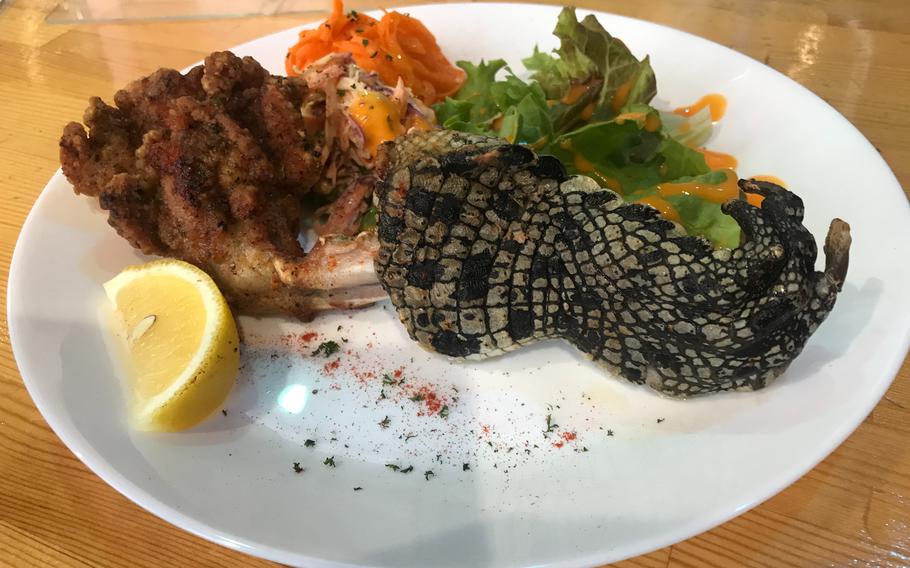 The restaurant is open for lunch 11:30 a.m. to 2 p.m. Tuesday through Sunday and for dinner 5 p.m. to 10:30 p.m. Seating is limited, so weekend reservations are advised. Paid parking is available nearby.
GATOR'S CAJUN KITCHEN
Location: 3-31-201, 1 Chome Miyajimaguchi Hatsukaichi City Hiroshima Prefecture 739-0411
Directions: From the main gate, turn right and proceed to Route 2 toward Hiroshima; drive time is about 40 minutes to Miyajimaguchi.
Hours: Open for lunch 11:30 a.m. to 2:30 p.m. and for dinner 5 p.m. to 10:30 p.m. Tuesday to Sunday. Closed on Monday.
Prices: Appetizers range from about $2.40 to about $8; main dishes will cost about $7 to about $16.
Dress: Casual
Information: gatorscajunkitchen.jimdofree.com
---
---
---
---