Chiles brings cantina atmosphere and top-notch Mexican dishes to Tokyo
By
Stars and Stripes
May 5, 2022
---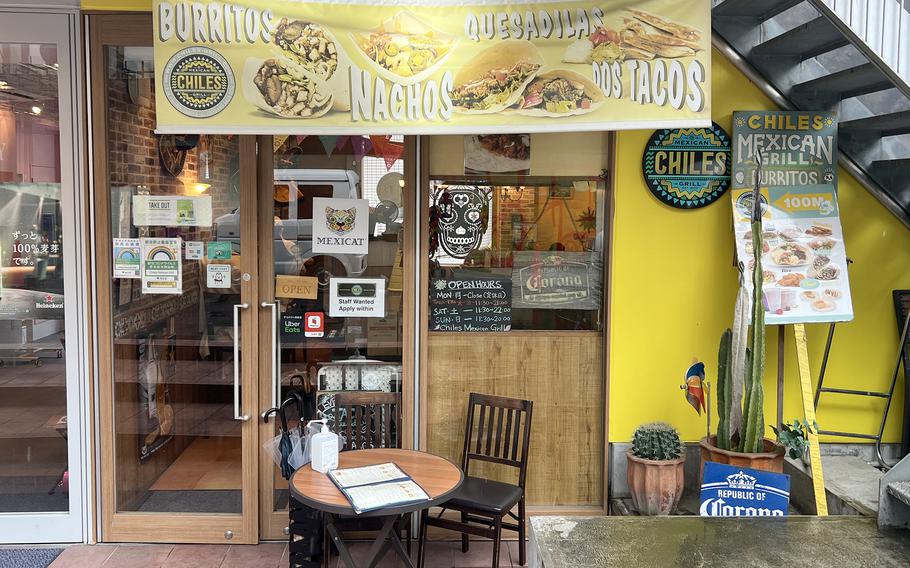 I have had trouble finding an authentic Mexican restaurant in Tokyo to satisfy this Texas native. But I made a delicious find strolling through Harajuku on a recent Sunday.
Chiles Mexican Grill, a hole-in-the-wall eatery hidden behind trendy clothing shops, has a menu to make your mouth water. And it comes with an English version.
Beneath the walls hung with Mexican décor, I sized up the selection of Mexican and Tex-Mex dishes, particularly the many options for vegetarians.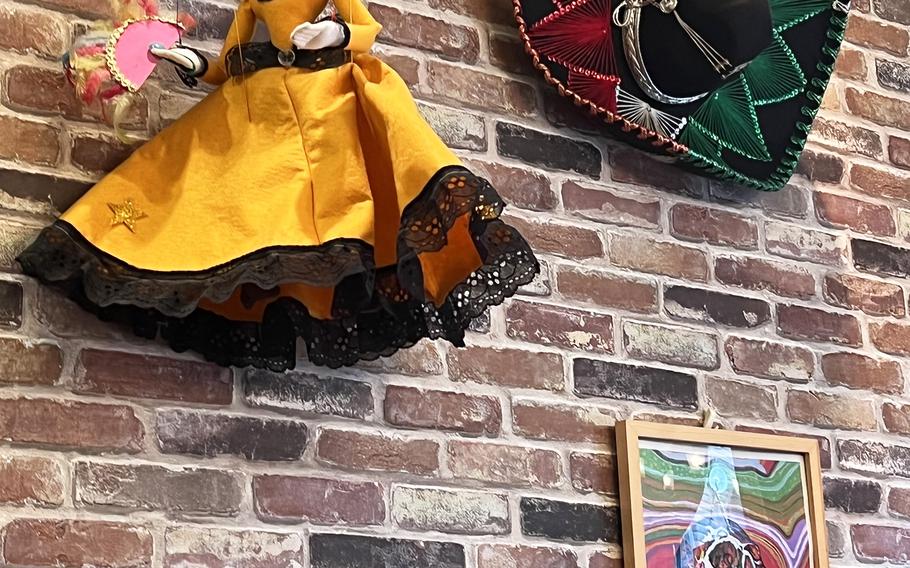 I started with chips and guacamole for 550 yen, or about $4.45. The chips were crunchy, and the guacamole tasted fresh with a nice lime kick. For my main dish, I opted for the cheese-and-mushroom quesadilla with a side of salsa, guacamole and sour cream for 900 yen.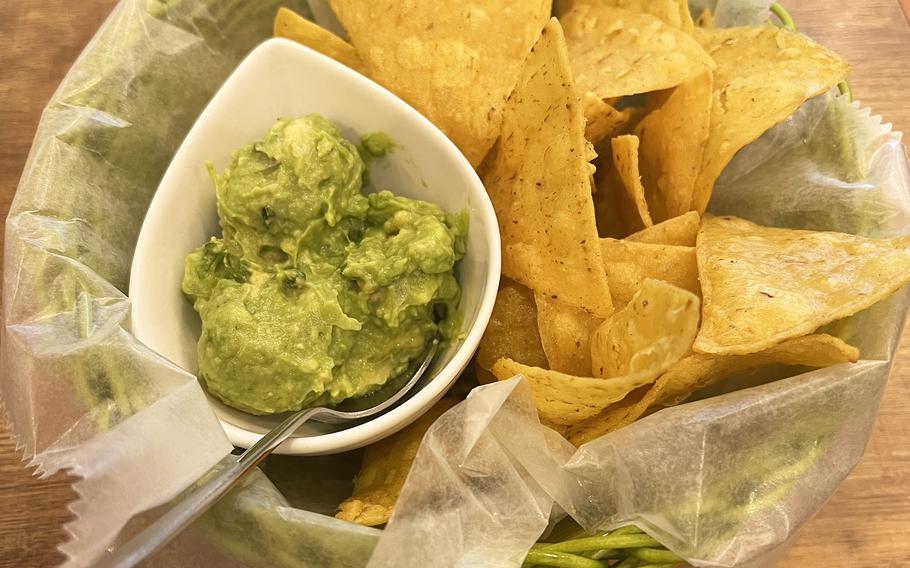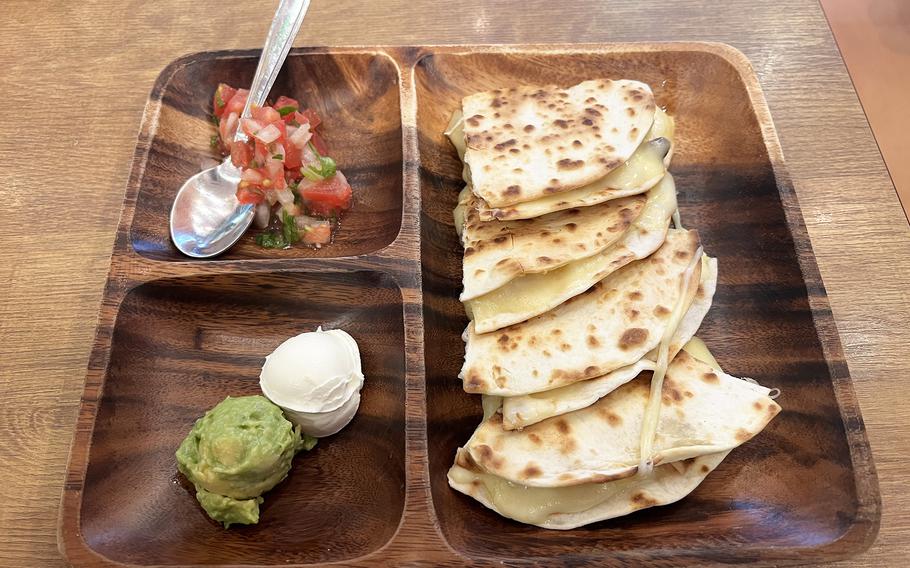 The Chiles fajita plate, a customer favorite according to the menu, is a combination of shio-koji steak and grilled chicken adobo with fajitas served with a choice of black beans or pinto beans, salsa rice or lime rice, grilled vegetables and lettuce. It's topped with grated cheese and a choice of salsa, including Pico de Gallo, chipotle, red habanero or chiltomate habanero, the hottest of the sauces. This plate cost 1,850 yen.
I had two drinks during the meal, first a frozen spicy mango margarita for 880 yen. It was bit expensive for the portion size, but I loved the spicy flavor. I also had a horchata, which was the highlight of my meal because I'd missed this Mexican dessert drink. The portion size was huge at 650 yen.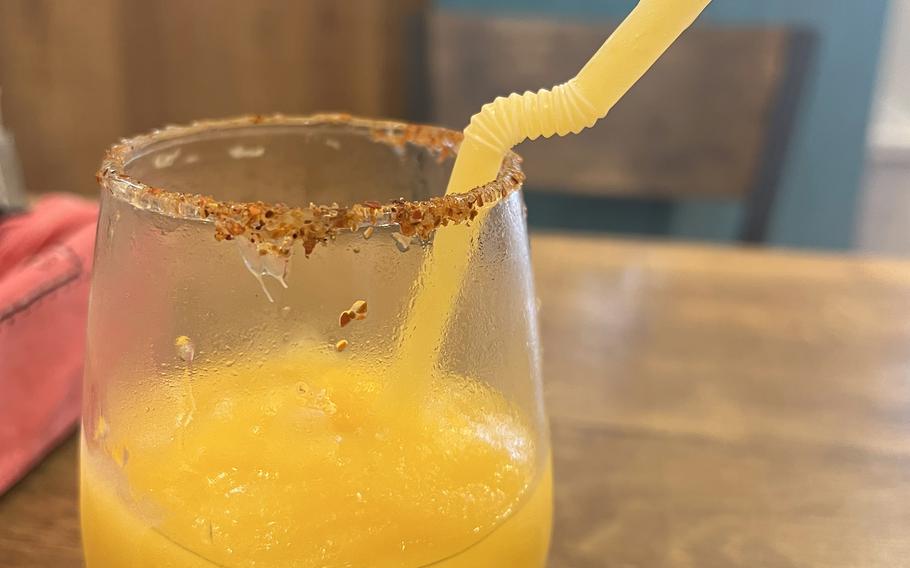 Chiles also has a huge selection of beverages, including sodas, guava juice, pineapple juice, mango juice, coffee, hot chocolate and more. The beer selection includes Corona, Sol, Tecate, Modelo Especial and Dos Equis.
For dessert, check out the Chiles apple pie, a blend of apples and cinnamon wrapped in a flour tortilla, deep fried, and served with ice cream. Or try the banana bunuelos, a banana and walnut puree wrapped in a deep-fried tortilla and covered with chocolate or caramel sauce and served with ice cream. A Mexican favorite, cheese flan, is made from 'Mama's secret recipe.' All the desserts are 550 yen.
CHILIS MEXICAN GRILL
Location: 1-8-24 Jingumae, Shibuya City, Tokyo 150-0001
Directions: A short walk from Harajuku Station's Takeshita Exit
Hours: Open 11:30 a.m. to 9 p.m. Tuesday to Saturday, and 11:30 a.m. to 8 p.m. Sunday
Prices: Most dishes cost between 900 yen and 1,300 yen
Information: www.chiles-grill.com/
---
---
---
---