Dinner and a comedy show are expat staples at Irish pub in central Tokyo
By
Stars and Stripes
April 14, 2022
---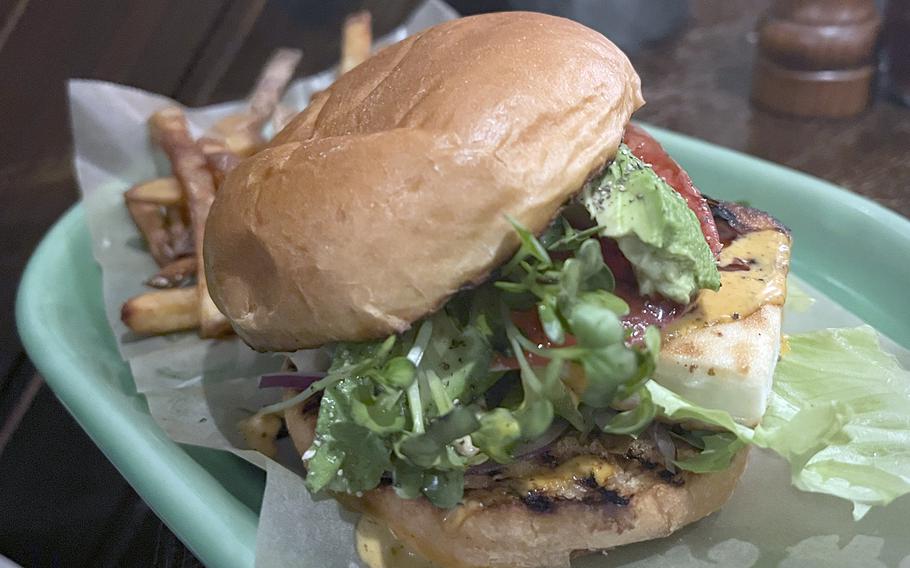 An Irish pub on a street corner in Shibuya is a likely place to find expats from around the world, a bite of traditional Irish food and a good laugh.
Now that pandemic emergency measures in Tokyo are a thing of the recent past, a little bit of comedy is just what the virologist ordered. Monthly stand-up nights at the An Solas Irish Pub deliver a wicked roster of comedians from around the world who perform their routines in English.
I caught the Come Again Comedy show, a troupe of nine comedians, in early April at a cover charge of 1,500 yen, or about $12.25.
I didn't know what to expect or if the show would be funny or if the jokes would be lost in translation, but the bar filled with laughter during the whole show.
The headliner, Evans Musoka, 34, a native of Nairobi, Kenya, has been a comedian for 10 years and has performed in 14 countries in Southeast Asia and Africa. In Kenya, he performed in Swahili, but adjusted his jokes once he started performing in Japan.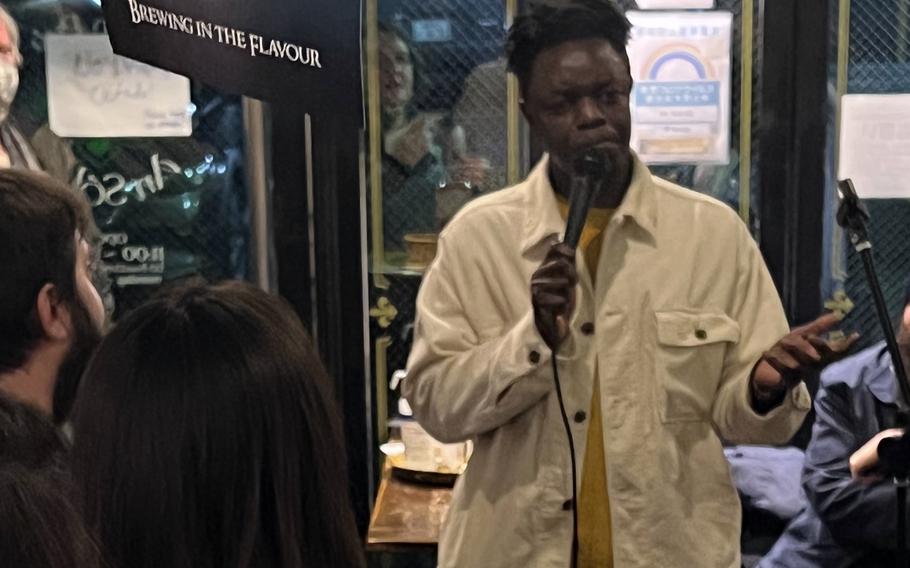 "When I moved here and I noticed my material doesn't work, I had to change my comedy around because of the different people and different culture," Musoka said, "and this actually helped me to became more universal."
Comedian Jon Sabay, 39, a native of Dallas, said the comedy nights are a great way for people from around the world to connect through laughter.
"Living in Japan when you are not from Japan is a pretty unique experience," he said. "Japan is a very welcoming place but at the same time it can make you feel quite foreign. There is a shared understanding that it is very unique that we are all here in Japan. So, it is just nice to revel in that and celebrate it."
Comedy night at An Solas (Irish for "The Light") rolls around again at 6 p.m. on May 21.
In the meantime, the pub is a pretty good spot for authentic Irish fare. The staff speaks English and English menus are available. Typical selections include a roast beef sandwich for 1,100 yen, fish and chips for 700 yen, shepherd's pie for 1,100 yen and Irish lamb stew for 1,200 yen.
It sounds like a meat-eater's paradise, but I found a veggie tofu burger for 1,100 yen. The burger is topped with fresh avocado, tomatoes, red onions, radish sprouts, lettuce and balsamic sauce. It is a good portion sandwich and comes with a side of fries.
Good laughs, good service and good food make An Solas worth the trip, but the real attraction for me was the warm and friendly Irish-pub atmosphere. Add to that a clientele of expats from around the world, and it's definitely a destination to experience.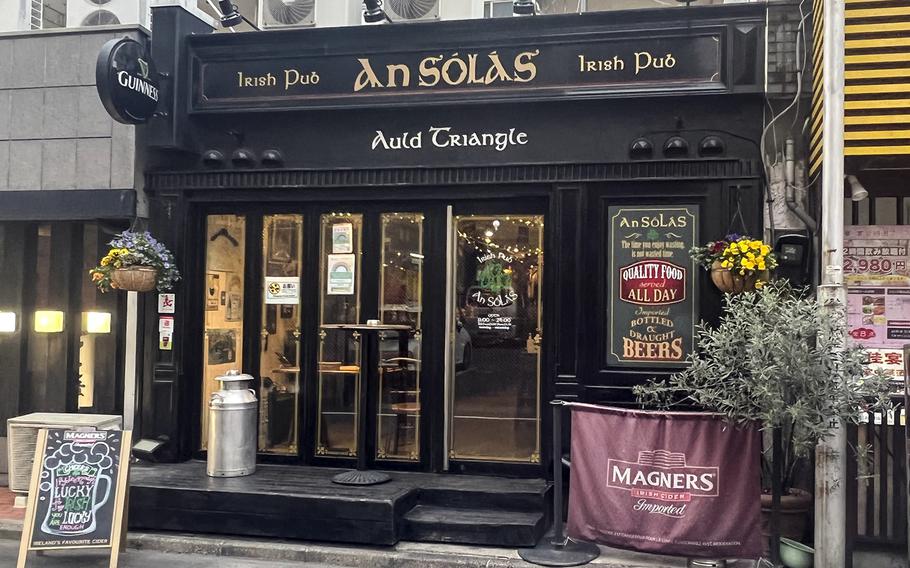 AN SOLAS
Location: Sendagaya Apartment Building 103, Toei Housing Building 1, 5-22 Sendagaya, Shibuya-ku, Tokyo 151-0051
Directions: Walking distance from Shinjuku Station via the Southeast Exit
Hours: 11 a.m. to midnight, Monday through Friday; 3 p.m. to midnight, Saturday and Sunday
Prices: 700 yen to 1300 yen for most menu items; cover charge for the monthly comedy show is 1,500 yen
Information: Online: facebook.com/AnSolasIrishPub
---
---
---
---