Tasty meat-free ramen awaits hungry vegan shoppers in Tokyo's Harajuku district
By
Stars and Stripes
March 24, 2022
---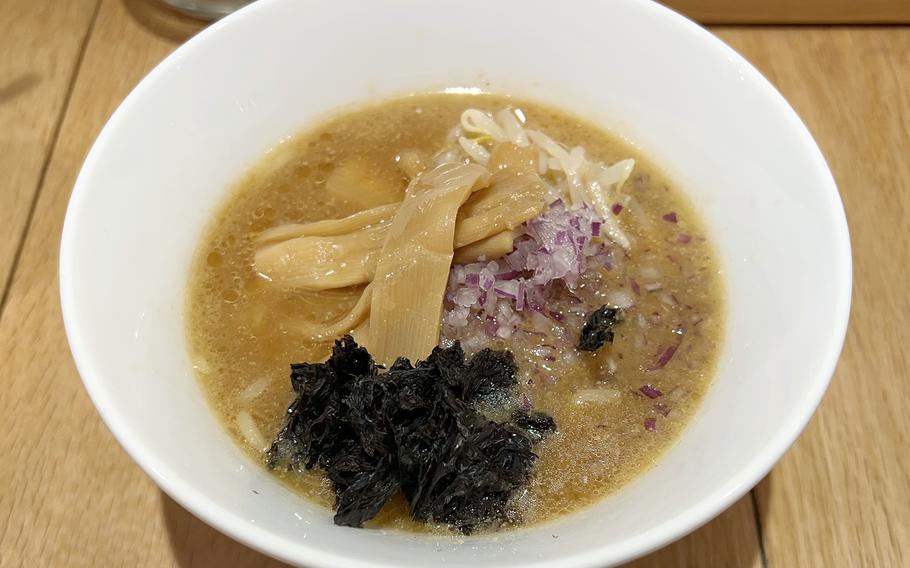 On my first trip to the vibrant streets of Tokyo's Harajuku district, a friend and I checked out the many retro and over-the-top clothing stores.
With all that walking, we were eventually ready to eat.
Though we found plenty of snack shops and restaurants, the vegetarian options seemed quite limited. Living in Japan can be challenging for people with a vegetarian or vegan diet.
We searched and searched but found no place with meat- and dairy-free options. Then my friend suggested we explore the Laforet Harajuku shopping center.
Laforet Harajuku is quite interesting in itself. The center opened in 1978 and at the time was one of the tallest buildings in Tokyo. This massive building has six floors, two basements and a whopping 150 shops.
We found Chipoon Burger & Noodle in the food court on the second floor. This small, modern Chinese restaurant specializes in ramen uses a vegetable base rather than pork stock, an accompanying vegetable sauce and no artificial seasonings.
Chipoon's pink walls decorated with a pink flamingo design will certainly draw your attention. The restaurant has only counter seats and can fit eight people.
The menu, which comes in English, consists mainly of vegetarian and vegan options but carnivores will find a layered slow-cooked pork burger for 480 yen, or about $4.
I opted for the Chipoon combo meal, in which you get to choose from several styles of vegan ramen. It also comes with vegetarian dumplings and a soft drink or a dessert, all for 1,485 yen. The food came out fast and was served with a smile.
I chose the Special Vegan Ramen, which came fresh and topped with matsutake mushrooms and vegetables. I was happy that it lacked the super salty aftertaste I've experienced in other ramen dishes.
But the vegetarian sesame dumplings were the highlight of the meal. Topped with peppers to add flavor and a little bit of spice, they are irresistible and chewy and left me craving more.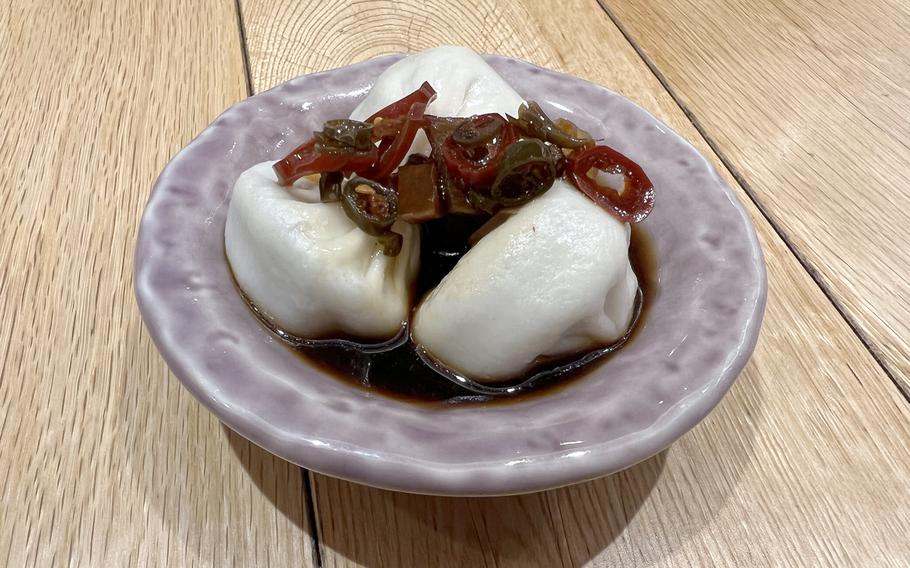 Some unique items on the Chipoon menu are churros for 352 yen and a lemonade that changes from blue to pink for 550 yen, perfect for any influencers who want to check out the restaurant.
Beverage options include various water, teas, juices and beer that cost between 150 to 550 yen.
The restaurant also runs an online shop where customers can order items off the menu that are frozen and shipped to their home within three days.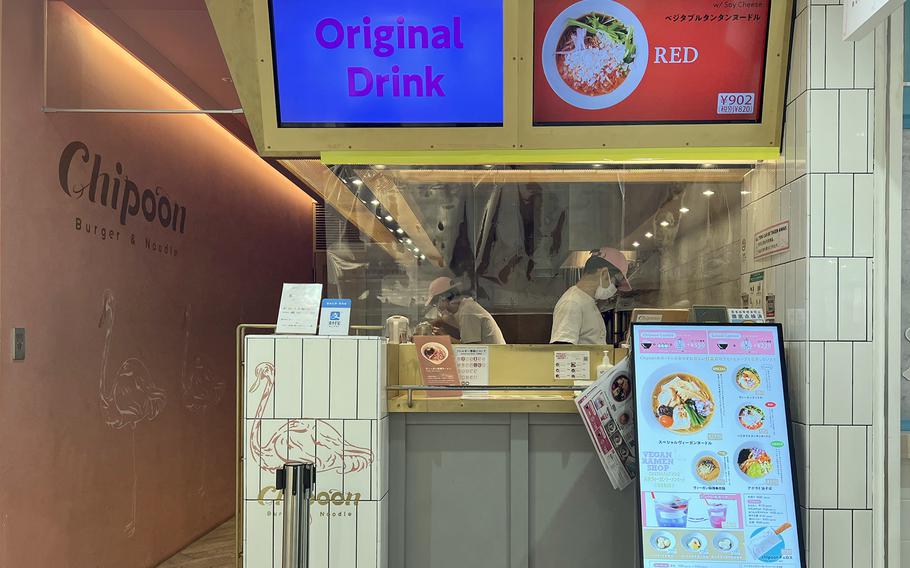 CHIPOON BURGER & NOODLE
Location: 1-11-6 Jingumae, Shibuya City, Tokyo 150-0001
Directions: A short walk from Harajuku Station's East Exit, on the second floor of the Laforet Harajuku shopping center.
Hours: Open daily, 11 a.m. to 8 p.m.
Prices: Most dishes cost between 850 yen and 1,500 yen
Information: Online: chipoon.tokyo
---
---
---
---