Discover the taste of Peru just a short stroll from Osan Air Base, South Korea
By
Stars and Stripes
March 17, 2022
---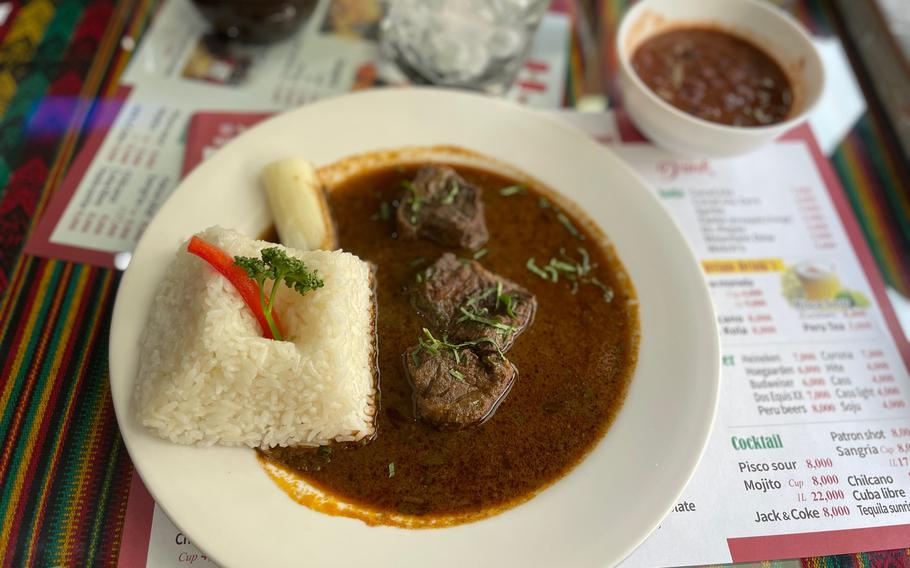 Ceviche 210 is a Peruvian restaurant in the heart of the Songtan entertainment district in Pyeongtaek, South Korea, with many more options on the menu than the eponymous raw fish in citrus juices.
The staff was very friendly and accommodating. They gave me a table by the window with a view of the district.
Every meal comes with chips and a side of mild and spicy dip, and the chips were so good they could easily be eaten by themselves.
Since it was my first time at Ceviche 210, I took recommendations from the server. She suggested the seco de carne, which is a Peruvian beef stew, or the arroz chaufa, a Peruvian fried rice with a choice of chicken or beef.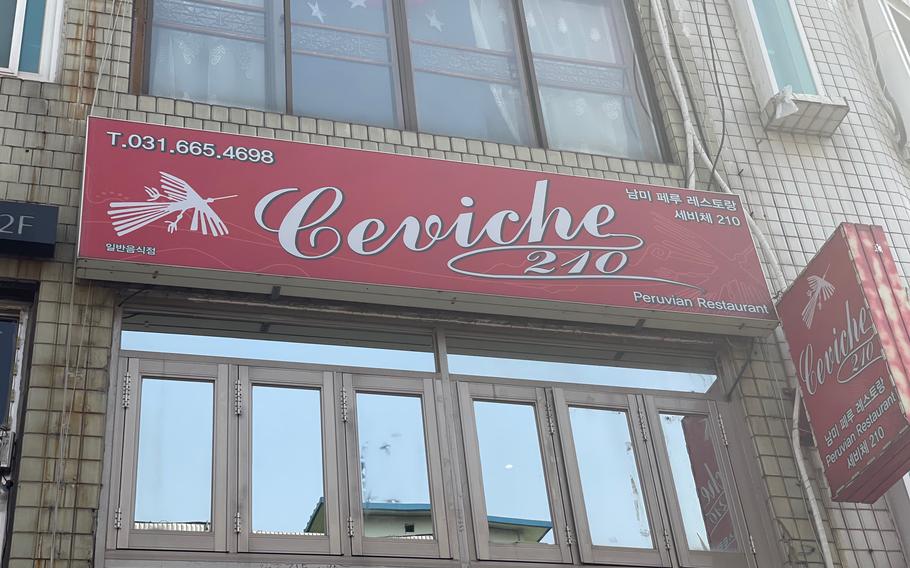 The menu comes in Spanish, English and Korean with pricing in Korean won.
I smelled the beef stew on another table and decided to go with that for 16,000 won, or about $13.80. A double-meat option is available for 24,000 won.
While devouring the chips, I look over the extensive drink menu trying to decide what to get. From water, sodas, Peruvian juices, to sangria, beer and cocktails, the selections are reasonably priced between 3,000 and 8,000 won.
The beef stew was served before I decided on my drink, and I realized I should've ordered the double meat option. The plate comes with three decently sized pieces of beef, but only three.
I was thrown off by that until I started to mix the rice into the stew and break the beef down. To my surprise everything was evenly distributed, and I was thoroughly satisfied.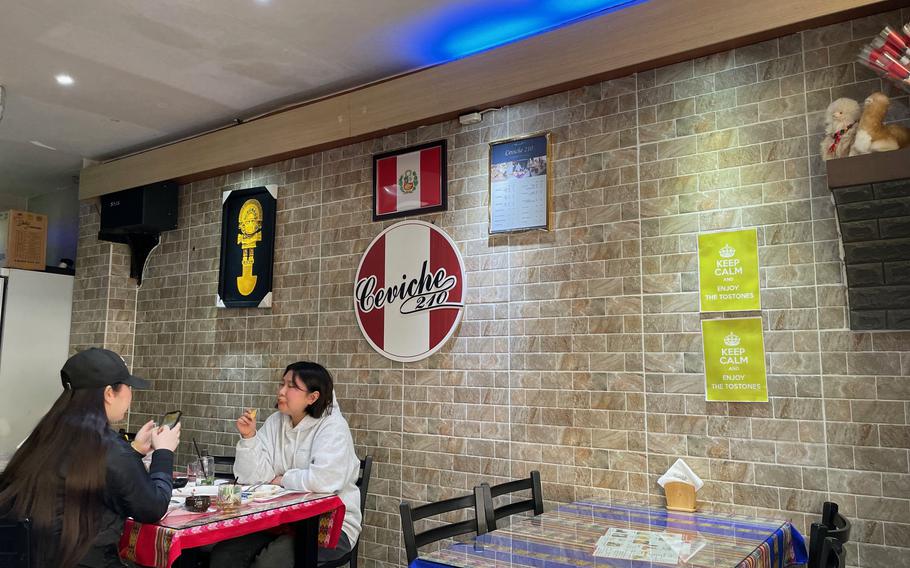 The meat was very tender and the flavors in the stew broth made the entire meal that much better.
The stew could've been warmer though. It felt like the only warm thing on my plate was the rice.
Honestly, I still ate it with no complaints because the flavor was there.
CEVICHE 210
Location: 12 Shopping-ro, Pyeongtaek-si, South Korea
Directions: A one-minute walk from Osan Air Base's pedestrian gate, directly across from McDonald's
Hours: 11 a.m. to 9 p.m. Closed Tuesdays.
Prices: Dinner entrees cost about $8 to $22.
Dress: Casual
Information: 031-665-4698; www.facebook.com/cevicheinkorea
---
---
---
---