Japanese buffet chain promises to satisfy your sweet tooth
By
For Stars and Stripes 
March 10, 2022
---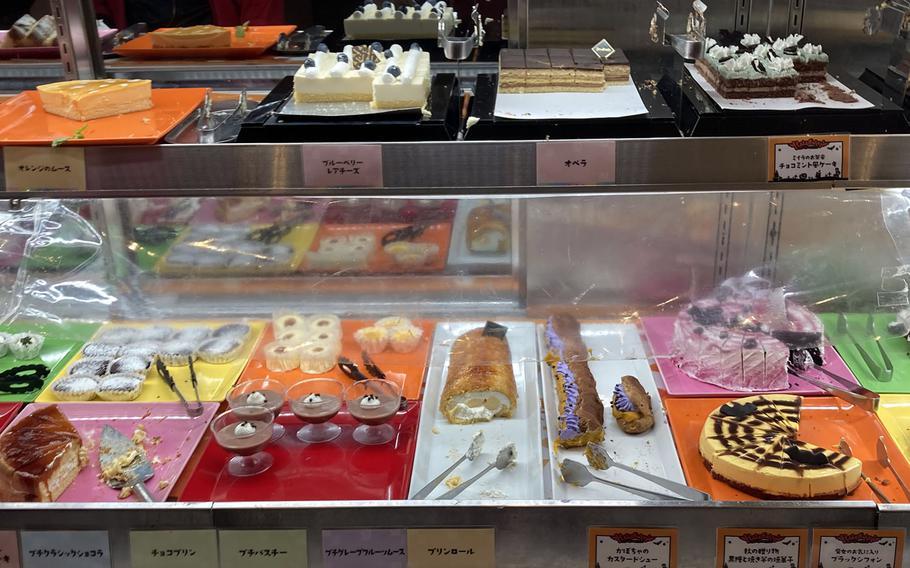 Americans often have a big sweet tooth.
In Japan, even traditionally sweet dishes can taste savory to the Western palate, but for those who want dessert before their meal or even as a meal, the Japanese chain restaurant Sweets Paradise is the place to be.
Sweets Paradise is a Japanese buffet specializing in desserts. The chain has many locations, including eight in Tokyo.
The standard buffet is focused on dessert, with the most basic and cheapest option consisting mostly of cakes and cheesecakes. However, patrons may upgrade in stages to unlimited gelato or, ultimately, the savory buffet that includes pasta, fries, soup, salad and fruit.
For drinks, Sweets Paradise offers flavored water, juices, coffee and tea. Alcoholic drinks are available for an additional fee.
The menu is seasonal, so flavors and decor change every few months. There is no labeling in English and no symbols identifying common allergens.
Hidden in the tea bar is a laxative "diet tea" offered without any identifiable warnings or identifying marker, so using a translation app is highly recommended if you don't understand Japanese.
Vegetarians should also be wary, as almost every dish on the basic buffet contains gelatin.
The many locations are often quite busy. Expect at least a two-hour wait time if you visit without a reservation. You can make a reservation by downloading the Sweets Paradise app.
The app cannot be found by its English name in the App Store, and it has no translation options in the app, requiring the user to be able to read and write in Japanese. Some locations limit how many people can be put on a reservation, often a maximum of eight.
If you wish to make a reservation, do so about a month in advance.
If you are new to Japan, arrive at the buffet early, get on the lengthy waitlist, and shop around until there is availability for your party.
Once inside the restaurant, regardless of whether you have a reservation, you must wait in line to see the host to be let in.
When your turn arrives, you go to a vending machine to choose which of the five packages you want to purchase. This will determine which buffets you have access to and how long you can stay.
Once you purchase your meal plan, you will be given a wristband, hand sanitizer and plastic gloves.
The basic buffet costs 1,100 yen, or about $9.60, and allows you to stay for 50 minutes. Upgrading to the standard package includes the basic buffet with access to standard drinks. This costs 1,320 yen and allows you to stay for 70 minutes.
The recommended package allows you to stay 80 minutes, costs 1,490 yen and includes the basic buffet, standard drinks and the Haagen-Dazs gelato bar.
The special buffet package grants access to savory dishes such as the salad bar and "super crispy potatoes," in addition to everything that is included in the recommended package.
The final package is called fruit paradise, which costs 2,580 yen and allows 100 minutes' unlimited access to all buffets, including the fruit section.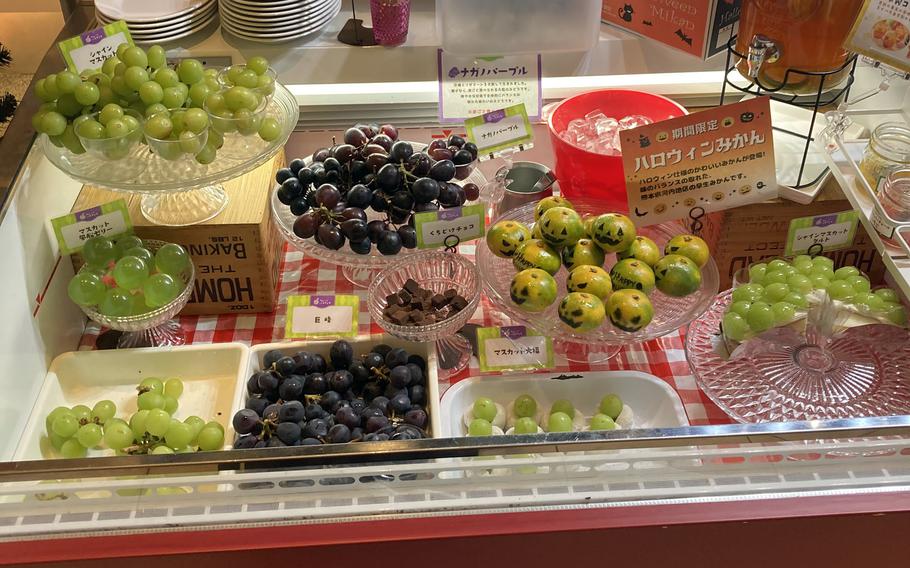 Children from age 4 to elementary school students are given a discount with prices ranging from 870 yen to 1,800 yen for the children's pricing.
The portions, such as the pre-cut slices of cake and dishes to place food on, are on the large size by Japanese standards.
There is something for everyone willing to try something new. For those who love to eat sweets, Sweets Paradise is truly the place to be.
SWEETS PARADISE
Location: The chain has many locations, including eight in Tokyo.
Hours: Varies by location
Prices: Range from 1,100 yen to 2,580 yen depending on which buffet plan you purchase (yen only, no credit cards)
Dress: Casual
Information: Online: sweets-paradise.jp
---
---
---
---