Oodles of Noodles: Enjoy a taste of Thailand in Pyeongtaek, South Korea
By
Stars and Stripes
February 24, 2022
---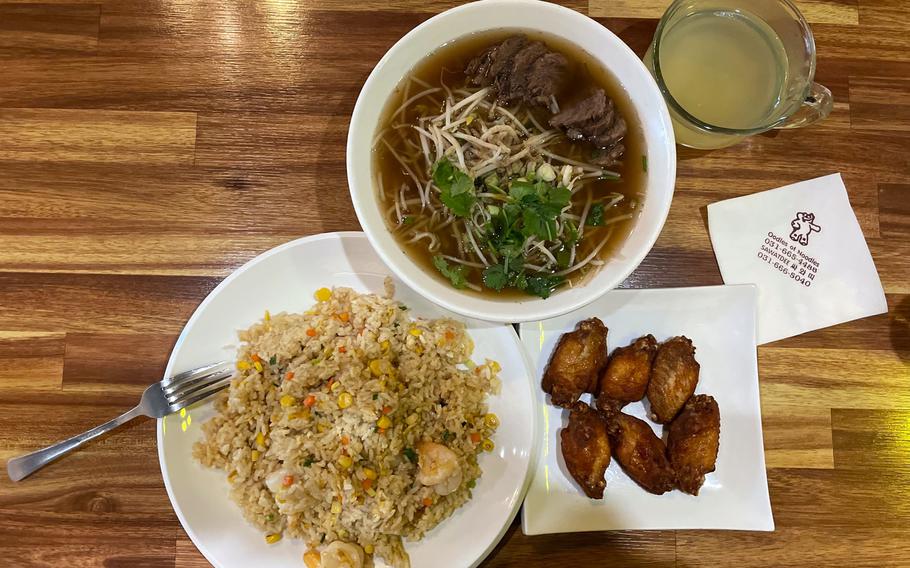 If you're in the mood for authentic Thai cuisine in the heart of the Songtan entertainment district outside Osan Air Base, make Oodles of Noodles a stop on your travels.
I had never tried Thai food, so this was a new experience for me.
Previously named Sawat Dee, Oodles of Noodles has an extensive menu of appetizers, entrees and drinks. Its menu comes in English with the Korean version right below it.
The drink menu lists hot tea, soda and beer. I started off with the honey tangerine green tea and Thai chili chicken wings as an appetizer.
I wasn't expecting the tea to taste so good. It was the right amount of sweet and tangy without either flavor being too powerful. I didn't want to put my cup down.
The chicken wings also surprised me, in a good way. The flavor had a slight kick that brought the entire marinade together. It felt perfect for what I was eating. And I was not expecting such good flavor from a small wing.
By the time my entree arrived, I was on my second cup of tea. And at only 2,000 won, or about $1.67, why not?
I could not decide on a soup. So, a nice lady suggested the beef pho for a first-timer. I also ordered shrimp fried rice, sticking to what I know.
The menu features a 0-5 spice meter at the bottom of every page. I opted for zero as I'm not that adventurous.
Once I was able to navigate the chopsticks and dive into the pho, I could see why it was the first recommendation. The broth itself was full of flavor and complemented the beef well.
With much of the menu being under 14,000 won, you can't go wrong choosing multiple items for lunch or an early dinner.
Although the space was modest, it has plenty of seating. So, if you have the time and want to add some spice to your palette, Oodles of Noodles is just in the district.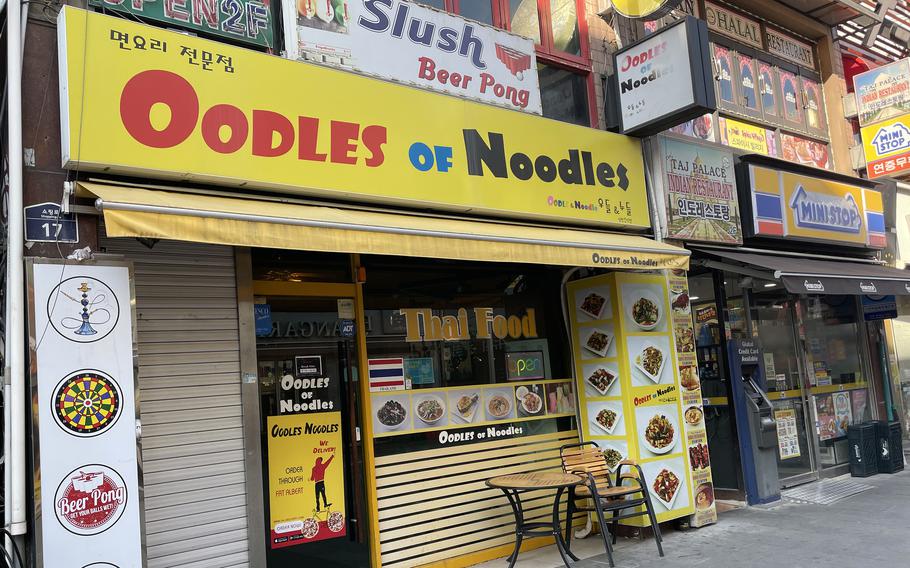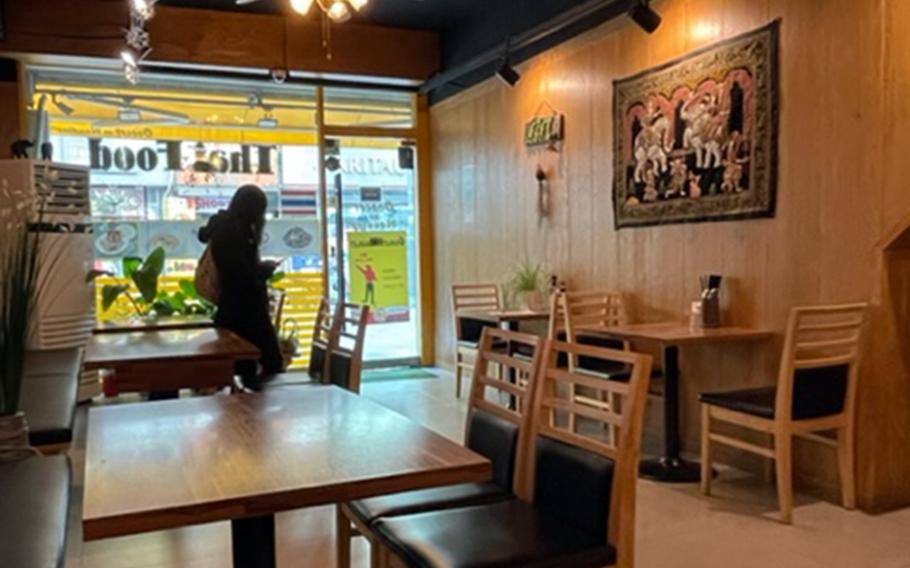 OODLES OF NOODLES
Location: 24, Shopping-Ro, Pyeongtaek, Gyeonggi-do South Korea
Directions: A 3-minute walk from Osan Air Base's main gate; on the left next to the Ministop.
Hours: Open daily, 10 a.m. to 9 p.m.
Prices: Dinner entrees starts at about $8 and top out at $29.
Dress: Casual
Information: 031-665-4488
spain.jazzmin@stripes.com Twitter: @SpainJazzmin
---
---
---
---